TOPICS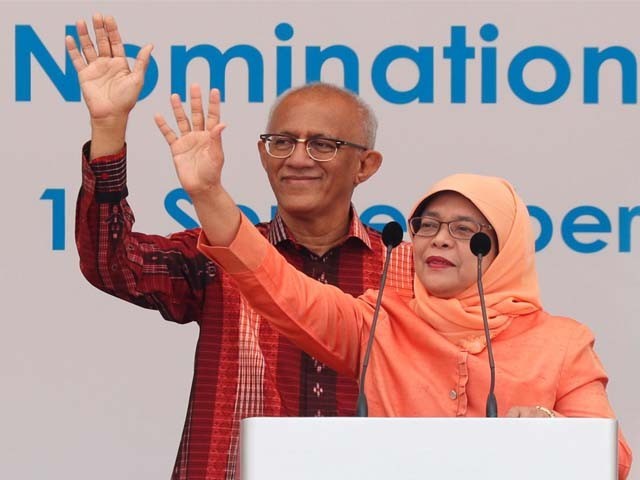 Halima Yacob, a former advocate of women rights, of psychological health and senior citizens, and the speaker of the Parliament of Singapore, was recently sworn in as the first female president of Singapore. Her election may be a milestone for Singaporean women, but nothing more. The Singaporean government curtailed the presidency criteria, which authorised Yacob as the most befitting candidate for presidency. Her selection met with social media outrage that is justified due to the fact that it was a uncontested election. come on. only Halimah received the eligibility certificate. did you guys have to make it THAT obvious? #NOTMYPRESIDENT — Edward C. Yong ن (@infernoxv) September 11, ...
Read Full Post
The upcoming film, The Mountain Between Us, seems like yet another joyride full of jumps, scares and goose bumps. It is based on the book 'Mountain' by Charles Martin. The film stars Kate Winslet as Alex, a thriving photojournalist and Idris Elba as Ben, a neurosurgeon. Furthermore, it is the Palestinian directors, Hany Abu Assad's, Hollywood debut and trust me, if you love survival films you are in for a treat. How can anyone not love a film with Rose from Titanic starring in it? Our all-time favourite survivor is seen in numerous excruciating conditions, from surviving underwater to manoeuvring the wildlife of the mountains. The trailer of The Mountain Between ...
Read Full Post
This piece is a work of fiction. Any resemblance to real persons, living or dead, is purely coincidental. "Hi love! Care to meet me today?" Rayaan, on the other end of the line, teasingly asked his long time sweetheart. "Ray, you do realise this is the tenth time you have called me. How can I work if you keep distracting me like this?" Ariana responded, loving the attention he was showering upon her. "You know my day is not complete until I see your lovely face. How about I pick you at 7pm?" "Sounds great! But where are we going today?" Rayaan smiled and said, "It's a surprise. I will ...
Read Full Post
"You don't think it'll happen to your child, until it does." This is what Richard Martinez stated in a press conference, despairing over the loss of his 20-year-old son, Christopher Martinez. A deranged individual – Elliot Rodger – who sought revenge from female university students for rejecting him, instigated a ruthless shooting spree on the streets of California, killing six people in cold blood, before committing suicide himself. To the sons and daughters of the ill-fated families, may their souls rest in eternal peace. These victims were unreasonably deprived of their right to live; they were killed without any reason. And their ...
Read Full Post