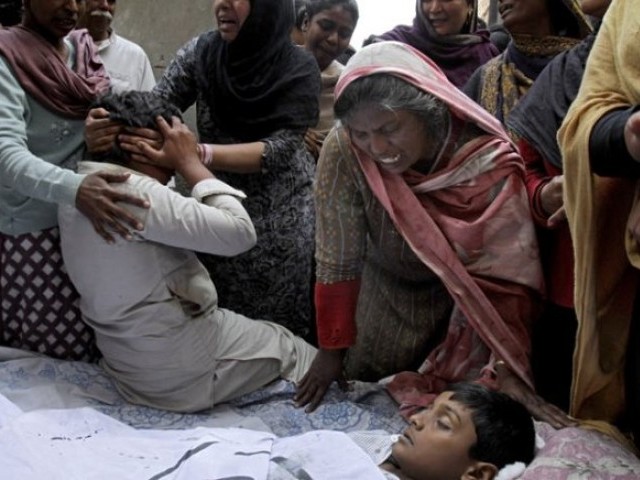 One wonders if the National Action Plan (NAP) was actually implemented beyond the Punjab police's wide arrests of clerics who tried using loudspeakers. After all, Maulana Abdul Aziz and his devotedly-radical wife Umm-e-Hassan still use a state-recognised mosque to propagate a narrative that insists the actions of groups like ISIS or the Afghan Taliban are all justified – commendable even. Add this to the fact that the most high-profile raid to happen in mainstream news recently was not a madrassah sending jihadists to Kashmir or a mosque being operated by the rabidly anti-Shia Ahle Sunnat Wal Jamaat (ASWJ) (which still holds ...
Read Full Post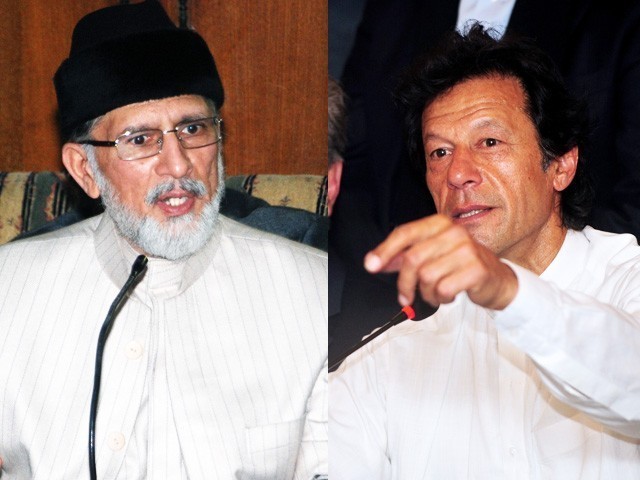 For the past three days, headlines portray a Pakistan on the verge of descending into chaos; a long-awaited tsunami is about to sweep the capital; a self-claimed messianic revolutionary and his supporters are locked in a 'peaceful' struggle against the 'Satanic' government, while the sluggish government leaders are almost lazily dealing with a problem by barricades and containers that aren't achieving their objectives. Indeed, the main players of the government have more or less avoided admitting the failure of their leadership in dealing with a Canadian cleric, desperate to gain something out of perceived government dissatisfaction. In any other functional state, Tahirul Qadri, would ...
Read Full Post
Based around an American prisoner of war's conversion to Islam and his suspected descent into the terrorist fold, five time Golden Globe-winning series, 'Homeland' is widely acclaimed by critics for its top-notch political commentary and a devoted performance by the show's CIA heroine, Claire Daines. It's not as uncontroversial among the American Muslim community, however; gaining a mixed response primarily because it has been accused of legitimising Islamophobia by portraying many of its antagonists as radical Muslim terrorists. What's also feared is that Homeland will incorrectly portray Pakistan, the setting of its upcoming fourth season. Yet I personally think it's unfair to simplify Homeland as an anti-Muslim ...
Read Full Post
The death toll of the latest Israeli military operation in Palestinian Gaza has soared to 121 Palestinians. These Palestinians aren't the 'terrorists' Israel is aiming to target; one of Israel's airstrikes hit an NGO working for handicapped Palestinians, killing three handicapped patients and a nurse. While, of course, Israel will justify this latest crime by claiming it only 'retaliates' for the 680 rockets it says have been fired from Gaza. In fact, in a new level of incredibly twisted politics, the British prime minister, David Cameron, and US president, Barack Obama, have made statements of irrevocable support of the Israeli operation, with Venezuela and ...
Read Full Post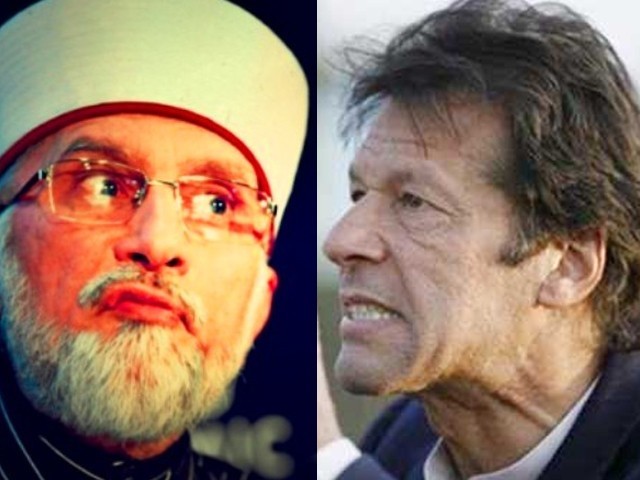 For the third time now, Imran Khan has threatened to dissolve the Khyber-Pakhtunkhwa (K-P) Assembly. And for the second time, Tahirul Qadri has pledged to transform Pakistan into an Islamic utopia by coming all the way from Canada. Is this because the greatest problems Pakistan faces right now are entirely of a political nature or because Pakistan is not 'Islamic' enough for Canadian nationals and that needs to be changed? Yes and perhaps, respectively. Or maybe, the state is a bit too intent on cutting down on tax exemptions. Yes, our politicians have identified Pakistan's major problems spot on. When the army stepped in and began its military operation ...
Read Full Post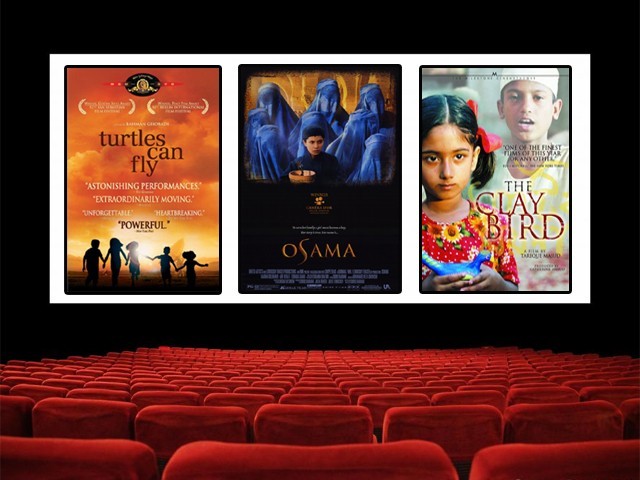 Pakistan might not have the best movie industry in the world but Muslim countries across the world have managed to spread some truly phenomenal messages and cultural insights through their films industries. The Iranian cinema's popularity in European film festivals and their recent Oscar win, is but one example of Muslim cinema's increasingly transforming and often very realistic nature. In light of that, here are three thought-provoking films from different Muslim film industries that are sure to leave you pondering upon the many facets of Islamic beliefs and Muslim cultures. They will also highlight the drastic parallelism between foreign Muslim societies and ...
Read Full Post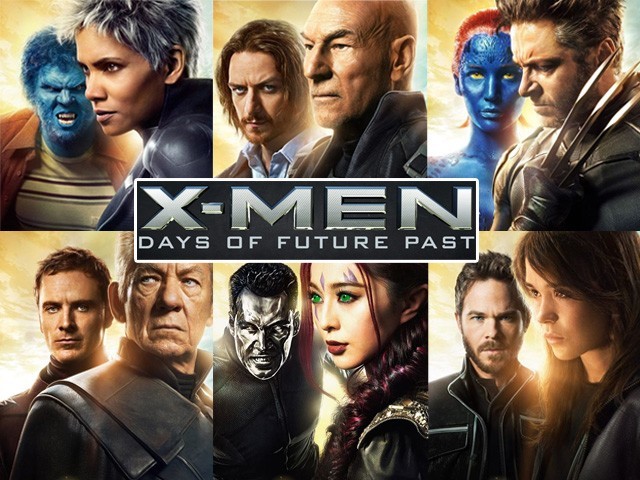 Many people are comparing the newly released X-Men: Days of Future Past to Bryan Singer's previous trilogy, which had hit the screens almost a decade ago. This comparison is kind of unfair, since the same visuals and special effects couldn't possibly have been present in the early 2000s. What can be compared, however, is their entertainment level. And was the Days of Future Past better than the X-Men trilogy? Yes, by a record margin. The past few X-Men movies haven't received the same international fame or attention as Marvel's other movies have. Sure, The Wolverine did make amends for the ...
Read Full Post
Notorious for being involved in the 2002 anti-Muslim riots in the Indian state of Gujarat, Narendra Modi's victory appears to be a foreshadowing of the dark days ahead for anyone in India that isn't part of the country's overwhelming Hindu majority. Modi's party, the Bharatiya Janata Party (BJP), unlike the Nehru-dynasty run Indian National Congress (INC), is a devoutly Hindu party that wants Hinduism enshrined in India's secular constitution. This is something that not only frightens India's significant Muslim minority but also the liberals of Delhi and Mumbai. This hype surrounding BJP is completely justified; in the early 1990s, a campaign by the newly formed party pushed for the demolition of a 16th-century mosque built by ...
Read Full Post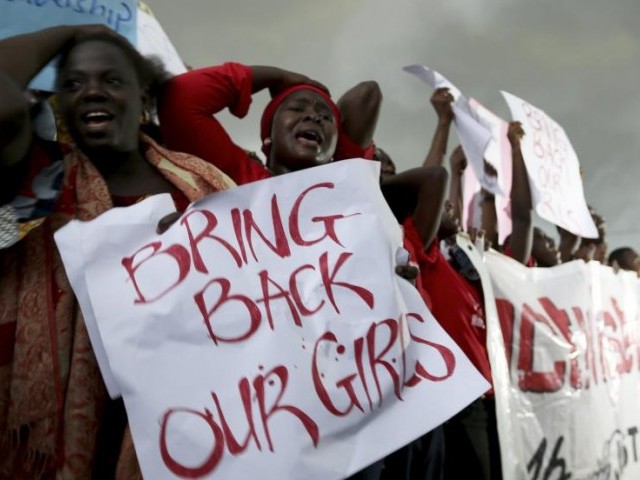 300 girls are being sold to slavery in the name of Allah (swt) as you read this; 300 girls, whose only crime was to go to a school and be educated in a system considered far too 'Western' by Nigeria's al Qaeda offshoot, Boko Haram. Just yesterday, by killing another 300 civilians in the country's Muslim-dominated north, Boko Haram proved to the rest of the country that it wasn't going to sympathise with the 'Western-influenced' marches taking place in Nigeria. By the way, this Muslim-dominated north also follows the Sharia law. Looks like Nigeria's extremists did not stop their "honourable uprising" even after northern Nigeria's ...
Read Full Post