It was back in the 80s when the New Japan Pro-Wrestling (NJPW) visited Pakistan and conducted three shows at the Liaquat Gymnasium in Islamabad. This was the first ever contact pro-wrestling match with a Pakistani audience. Unfortunately, due to the political and security situation of our country, we were cut off from wrestling tours in the future. We then began to rely on World Wrestling Entertainment (WWE) for our dose of wrestling. Sure, legendary Antonio Inoki and his crew visited Pakistan back in 2012 and conducted a show under the banner of the Punjab Youth Festival but that was, let's face it, more of a political gathering as ...
Read Full Post
Recently, on April 2nd, Mark Callaway called it quits after 27 years of service to World Wrestling Entertainment (WWE). For those who do not know, Callaway is the man behind one of the biggest characters in sporting history, The Undertaker. Like Tiger Woods, Diego Maradona, Lance Armstrong or Muhammad Ali, it did not matter if you were an avid watcher of their respective sport, you just knew them. For those who didn't and for those who did know him, it was an emotionally surreal moment. Be it video games, the silver screen or the internet, Taker, for the last 30 years, has been a media icon, and regardless ...
Read Full Post
On November 22, 2015, at a WWE Survivor Series, The Undertaker's career turned 25. Twenty-five years of absolute spine-chilling moments that cemented the legacy of The Deadman. Here are the moments and matches that made the legend who he is today to all of his WWE fans: 1. His WWE debut The moment he walked in, he sent shivers down the spines of his top opponents. His persona was petrifying. On November 22, 1990, the Million Dollar Man, Ted DiBiase introduced him as his surprise tag team partner, accompanied by his manager, Brother Love (who was immediately replaced by infamous Paul Bearer) in the Survivor Series. He was initially supposed to be introduced ...
Read Full Post
The air is filled with a thunderous roar, A new ray of hope can been seen on shore, People have come out like never before, Something has happened in Lahore. The balls have been bowled, Cricket is in all its galore, Something has happened in Lahore. The barren grounds finally see joy, The fabled heroes have alas stepped on our home soil, The knocks of Afridi have come back to life, Something has happened in Lahore. The charms of Ahmed Shehzad, Lightning bolts of Mukhtar Ahmed, Zimbabweans didn't disappoint either, Everyone was cheered, from Chigumbura to Professor. Something has happened in Lahore. There are old and young alike, Generations who don't want to miss this sight, This ...
Read Full Post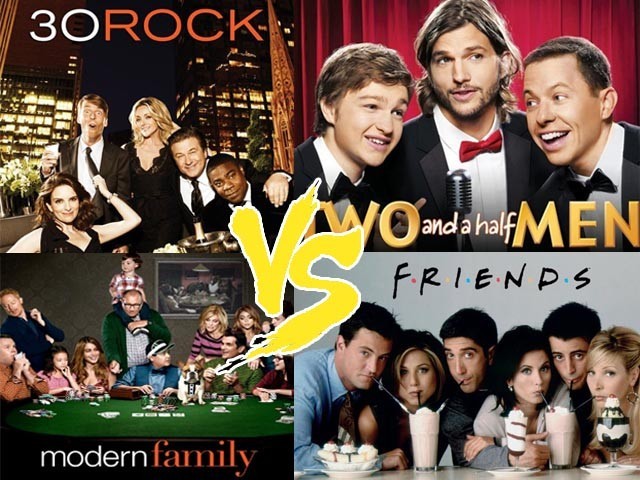 Before I start, let me first explain the two genres of comedy shows. There is the single-camera setup, which has no 'laugh track', similar to a regularly shot TV drama. And then there is the multi-camera setup, which is shot in front of a live audience and does have a 'laugh track', often contributed by the audience in front of whom it is filmed. However, as times are changing, more and more networks are shifting to extravagant yet easier ways of shooting comedies. And who can blame them? After all, when you have to shoot in front of an audience, you risk ...
Read Full Post
Two and a Half Men premieres its 12th and final season on October 30, 2014. Twelve seasons. Even comedy giants like Seinfeld and Friends didn't make it this far, getting nine and ten seasons respectively, clearly showing how successfully this show has been received by the audience. A lot of the fame can be attributed to the star-studded cast the show has; with the controversial yet famous Charlie Sheen being in the lead role for the first eight seasons, to getting Ashton Kutcher taking over "the ashes" of Sheen. Meanwhile, many huge celebrities also made regular appearances on the show, some prominent ones being Sean Penn, Megan Fox, Steven Tyler and Mila Kunis. Despite the ups ...
Read Full Post
On Monday, March 31 'How I Met Your Mother (HIMYM)' aired its series finale, and boy was it an emotional moment for all of us. This means that no more of Lily, Marshall, Barney, Robin and Ted having a drink at MacLaren's Pub, no more of Barney's flirt spree, no more of Ted's sometimes exciting, sometimes painfully boring quest for true love and no more of anything legen…wait for it…dary. Unfortunately, the finale didn't pan out as per my expectations. It was an 'okay-ish' end to what truly was a great show. It didn't quite feel like 'How I Met Your Mother' but rather ...
Read Full Post