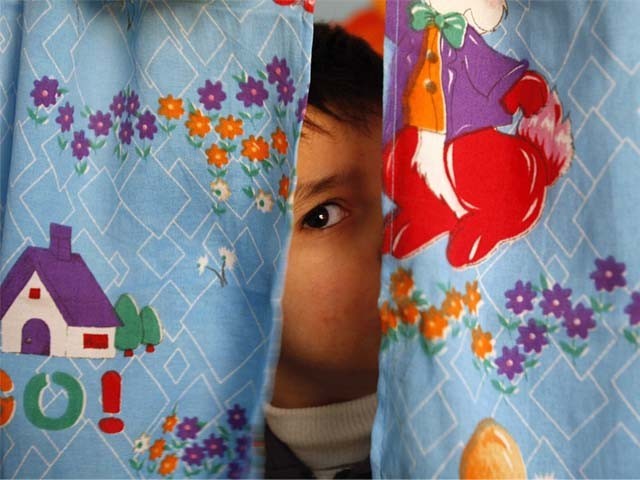 We all want comfort and happiness for our children. From the time they're born, we want our little ones to excel in life. In Pakistan, this desire usually translates into a narrow focus on achieving academic excellence, which is typically considered the most widely esteemed cognitive ability. While some parents do realise (and often lament) the potential negative effects of this academic 'rat race' on their own children, one aspect they often ignore is the pressure this creates on families of children with special needs – children who may be gifted in one way or the other but may not necessarily have the ability to excel in academics. This ...
Read Full Post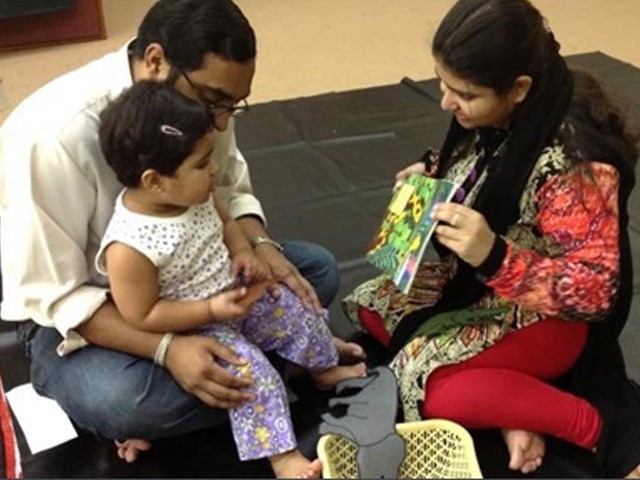 Having lived abroad for nearly five years, I have become a keen observer of certain behavioural differences between Pakistani children, and those raised in the US or the UK. I firmly believe that cultural differences in early childhood decide who we become in our adulthood. A lot is determined by how parents and family members react to a child's behaviour in his initial years of life, thereby instilling in him either a rightful or an inappropriate sense of what is correct or wrong. Each year during my annual trip to Pakistan, I noticed aggressive behaviour in Pakistani children which people in our country conveniently term as ...
Read Full Post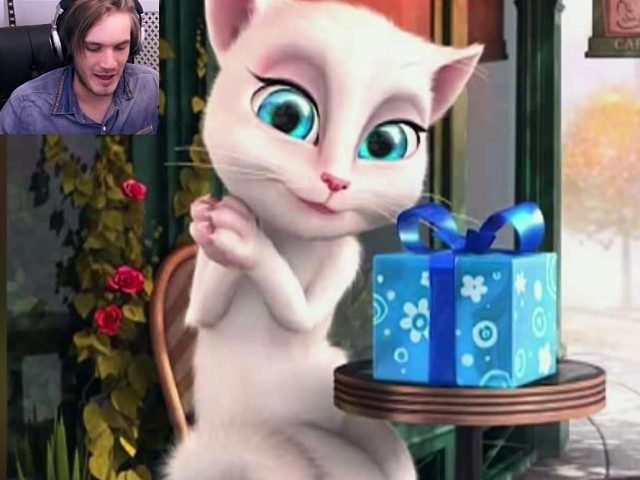 As summer vacations in Pakistan near their end, parents, particularly mothers, heave a sigh of relief. From sibling squabbles to boredom issues, they've had their fair share of vigilant parenting in the prolonged, load shedding-infused humid months. You will oft hear them say, "I can't wait for my children's school to open." Unlike the kids of the 90s who cherished 'Ainak wala Jin', 'Thundercats' or 'Captain Planet' in the evenings, and feasted their eager minds with 'Chacha Jee' (Mustansar Hussain Tarar) valuable morning transmission. Nowadays, Pakistani children, like children worldwide, have developed an inseparable affiliation with various technological gadgets. The concept of 'boredom', though novel ...
Read Full Post
Being a mother is the toughest job in the world. It requires immense patience, diligence and courage, in the course of moulding young souls into responsible individuals who will be capable of obtaining a livelihood one fine day. While the importance and due respect of any job shouldn't be suppressed, we as a society are at a consistent risk of undermining – or worse ignoring – the role of mothers in our lives. "How do you kill time, staying at home all day?" This is the most frequently posed question to any mother who doesn't pursue a career. The words fully serve the purpose of ...
Read Full Post
The entrance was grand and exquisite. A sequence of huge antique flower-pots meandered its way past the red carpet route, into the enormous white tent. From the fine arrangement of aureate lights and the melodies of vibrant songs, even uninvited outsiders standing yards away could discern it as a mehendi function in full bloom. As I stepped further into the red carpet entrance, I saw two traditional stands with men distributing paans and garlands at each of the two ends respectively. Inside the tent, the mehendi stage was submerged in various types of yellow and orange flowers, some of which were imported from ...
Read Full Post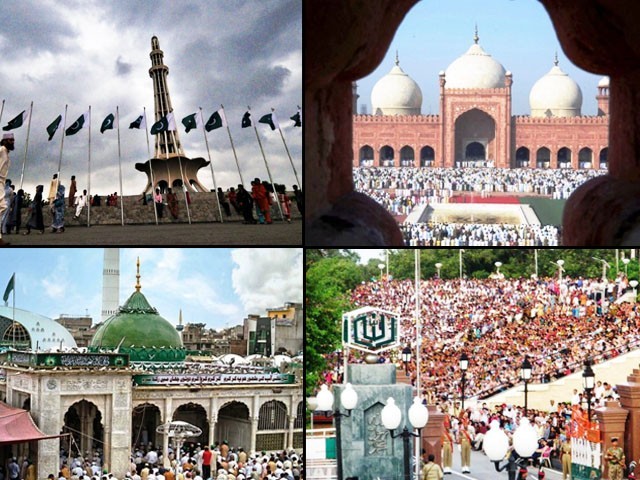 Lahore is the heart of Pakistan.  It is a city impossible to ignore with all its festivities, rich culture, and scrumptious food. Even when the subcontinent's partition was underway, both Indians and Pakistanis yearned for Lahore's inclusion in their respective homelands. According to an old, famous Punjabi quote, "Jinnay Lahore nai whekhya, o jammia nai!" (If you haven't seen Lahore, you have not been born) Such is the affiliation and regard held for a city that has a profound historic charm, evergreen gardens, and food-loving people as some of its primary assets. With the emergence of new shopping malls, fashion boutiques and endless restaurants, the metropolis ...
Read Full Post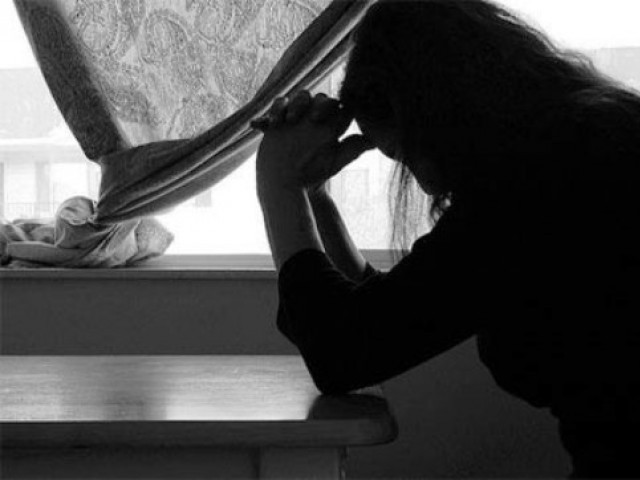 The city of Jhang is well known to most Pakistanis due to its affiliation with the Heer Ranjha legend. Located on the east bank of the River Chenab, Jhang has produced people of immense worth, the list of whom is topped by the sole Nobel Laureate of the country, Dr Abdus Salam. However, not many Pakistanis are aware of the head-shaping tradition that originates from this part of Punjab. Having spent a considerable time of my life in my paternal city, Jhang, I've witnessed one practice that hasn't changed the slightest over the course of time: the exercise of shaping a newborn's head. The locals ...
Read Full Post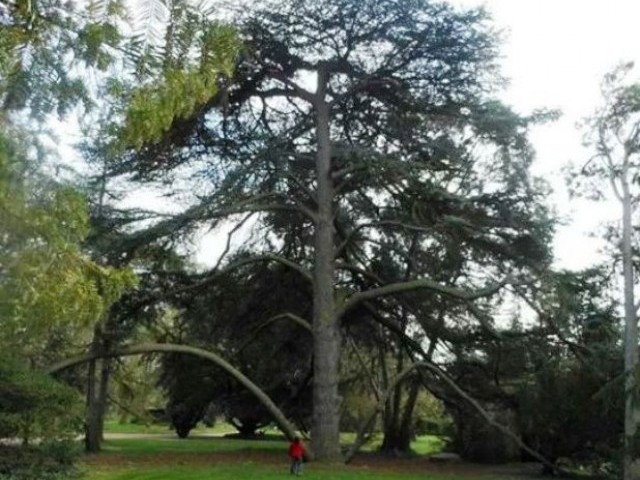 I have always been an ardent admirer of trees. One of my earliest childhood memories is accompanying my elder sister to watch a parrot living inside an old tree trunk. Very stealthily, we used to approach the old tree, making sure we did not cripple dead leaves or twigs under our feet, thereby alerting the parrot of our visit. It was a surreal moment for me as a child; witnessing a tree being home to a bird, since before that I had only pictured birds either flying or preying upon insects from the ground. Ever since, I started keeping an eye ...
Read Full Post