TOPICS
A black hole cannot be seen. And yet, a clever species on a planet in an obscure corner of a spiral galaxy have figured out a way to capture the shadow of a black hole. Black holes are one of the most mysterious and exciting objects in the universe, unless of course you happen to fall into one of them. Their existence was derived theoretically from Albert Einstein's General Theory of Relativity, first published in 1915. In fact, Einstein himself was quite sceptical about the existence of such objects. In the following decades, however, it became clear that at ...
Read Full Post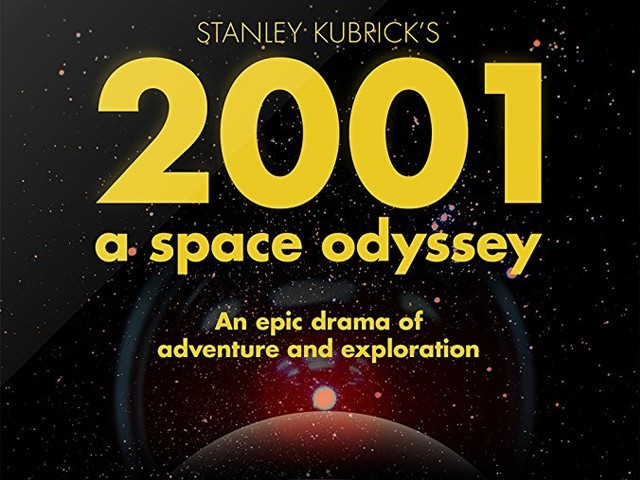 It is not an easy film to watch. But Stanley Kubrick's 2001: A Space Odyssey is a film that you must watch. It was released 50 years ago and is considered a landmark film. But how do you watch it? There is little dialogue in the film and some of the best lines are spoken by HAL, that ominous and mysterious computer that takes over controls of the spaceship. I first watched this movie in the mid-80s in Karachi. Video shops and Videocassette recorders (VCR) were in vogue and 26-inch TVs were considered 'large'. I had heard of A Space Odyssey as a great science fiction ...
Read Full Post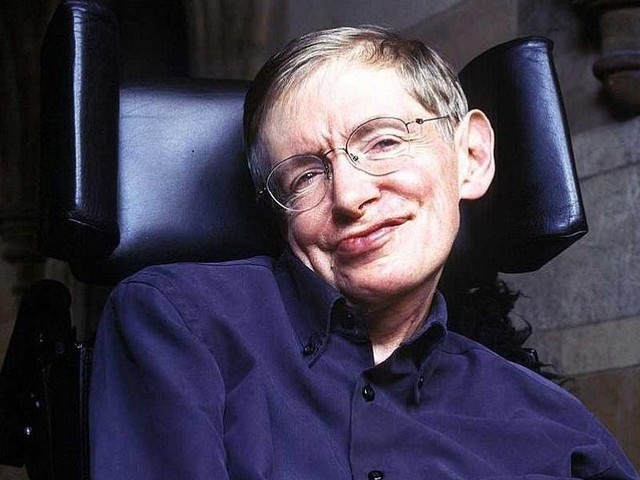 "They're named black holes because they are related to human fears of being destroyed or gobbled up. I don't have fears of being thrown into them. I understand them. I feel in a sense that I am their master." These are the words of Stephen Hawking who passed away on March 14th at the age of 76. He was not afraid of death. And why would he be? He was told, at the age of 22, that he was suffering from a rare motor neuron disease and was given only a couple of years to live. But nobody loved defying odds ...
Read Full Post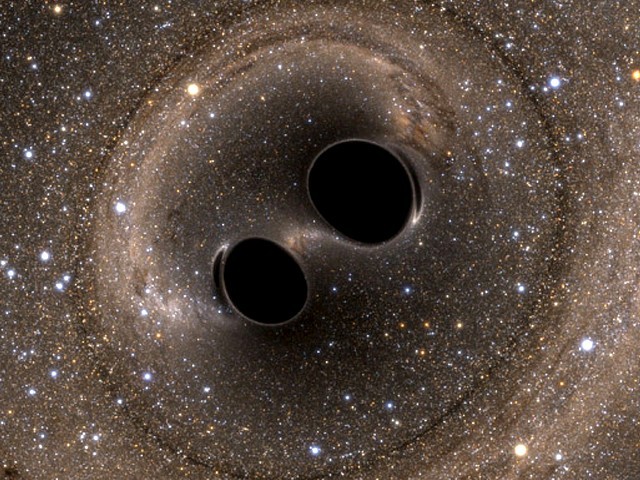 A little over a billion years ago, two black holes were orbiting each other somewhere in a galaxy far, far away. At this time, life on Earth had just found a successful way to include more than one cell in a body. Indifferent to the happenings on the Earth, these black holes were locked in a spiral of death. One black hole had mass equivalent to 36 Suns. The other was 29 times as massive as our Sun. Nature had already sealed their fates. With a sudden gasp, the two black holes merged into one. This larger black hole had ...
Read Full Post
The search for our identity starts at home. But how do we define home? In this episode of Science ka Adda, we search for our cosmic address, starting from Karachi and ending with some of the farthest galaxies discovered by astronomers. Such an exercise immediately provides a humbling perspective in light of the sheer immensity of the universe. We may be worried about the day-to-day happenings on a relatively small portion of the Earth, but in some ways, these are pale in comparison to the known universe that contains more than hundred billion galaxies, each containing a hundred billion stars. Our sun is just one of these stars. But what is truly amazing is ...
Read Full Post
Is there life elsewhere in the universe? How did our Solar System form? Are there black holes at the centre of galaxies? How long do stars live? These are just some of the questions that 'Science ka Adda' (Cafe Scientifique) and its host, yours truly, seeks to address. Pluto was discovered in 1930. Up until 2015, we did not know much about this little planet in our Solar System. The flyby of The New Horizon spacecraft has revealed Pluto to be a fascinating object hosting tall mountains made of ice, smooth plains with nitrogen ice flows, and a big moon Charon that appears six times deeper ...
Read Full Post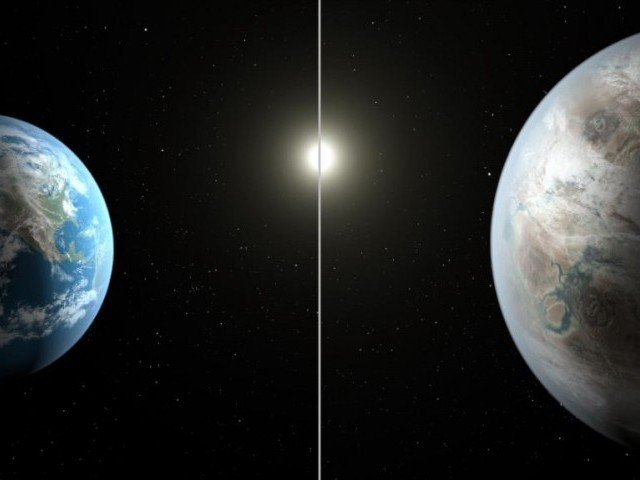 The light from the star Kepler 452 dimmed just a fraction. Then, 385 days later, it happened again. Astronomers now know that a planet – only a little bigger than the Earth – is causing the dimming, as it blocks some of the light heading our way. It is orbiting a sun-like star and is the closest analogue to Earth discovered yet. This way of detecting planets is called 'Transit Method' and has turned out to be one of the most successful ways of identifying other worlds. So far, astronomers have detected 5,583 planetary candidates around stars other than our Sun, with 1,879 already ...
Read Full Post
If you are out and about this afternoon or either sitting at home reading this article, at 4:49pm (PST), look up at the sky (please don't look straight towards the sun) and wait to be blown away by our advancement in technology. At this precise moment, a machine built by humans will be making its closest approach to Pluto – at the frontiers of our Solar System. This spacecraft, called 'New Horizons' has been traveling at the incredible speed of 50,000 kilometres per hour. In case you're still not impressed, check your speedometer when you are driving on a highway and ...
Read Full Post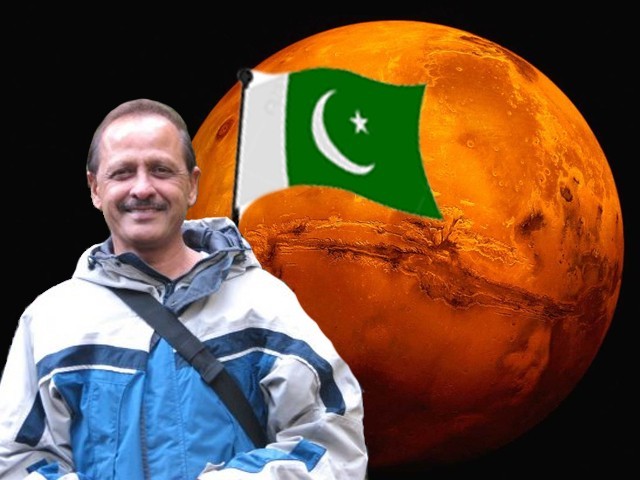 Reginald Foulds is ready to go on a one-way trip to Mars. His dream may be a step closer as he is amongst the final 100 candidates chosen by Mars One, a private organisation that is planning on sending humans to Mars by 2025. This is indeed impressive. Initial applications for this Mars trip numbered close to 200,000. He is now the only Pakistani left in the pool. A retired helicopter pilot of the Pakistan Air Force, Foulds has a one in four chance of being picked for the ambitious, first human settlement on the red planet. If selected, he will be pushing 70 by ...
Read Full Post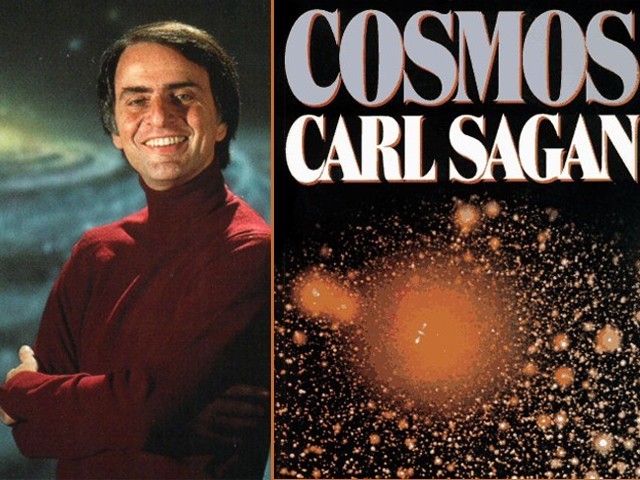 It was sudden. It was unexpected. I was in grade nine when my life took a dramatic turn. Like many of my peers at school, I was planning on pursuing electrical or computer engineering at NED University of Engineering and Technology. My father is an engineer and so is my eldest brother. The path seemed to have been laid out. But then, on a fateful night, Cosmos got aired on Pakistan Television (PTV) and by the time the first episode ended, I had decided to become an astronomer. In less than an hour, a science poet from Brooklyn had fundamentally altered the trajectory of my ...
Read Full Post