The relationship between the US and Pakistan today is the diplomatic equivalent of a miserable marriage, where neither partner is ready to divorce the other, yet there is persistent bickering. Can't live with each other, can't live without each other either. Earlier this year, Islamabad watched with anxiety and horror as President Donald Trump called on India to deepen its influence in Afghanistan in his speech outlining the Afghan policy. India's presence in Afghanistan has been a long time worry for Pakistan, and Trump's speech earlier this year only reinforced that fear. By pitting two arched enemies against each other, President Trump aimed to ...
Read Full Post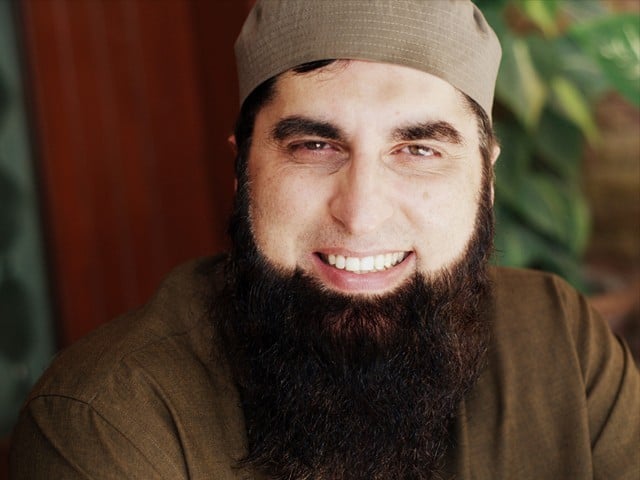 The year was 1990. Junaid Jamshed was at the height of his career when a petition was filed in the Federal Shariat Court of Pakistan that the punishment for blasphemy under Section 295-C of Pakistan Penal Code is not appropriate under the light of Quran and Sunnah. Until then, the punishment could include life imprisonment, fine or death. The petition suggested that only the death penalty could be the right punishment for a blasphemer. It was a tumultuous time in the Pakistani political landscape.  The year saw a change of three Prime Ministers- the ousted PM Benazir Bhutto, the caretaker ...
Read Full Post
It feels really good to be a Pakistani woman these days. It brings a big smile to my face when I see five Pakistani women in the list of BBC's 100 women of 2014. And no matter how controversial one may call Malala's Nobel Peace Prize, there is no denying the fact that it has brought Pakistani women at the centre stage again. Yes, the world is often quick to assume that women in our country are weaklings – damsels in perpetual distress. For a very long time the west has considered them little more than slaves of their male counterparts. ...
Read Full Post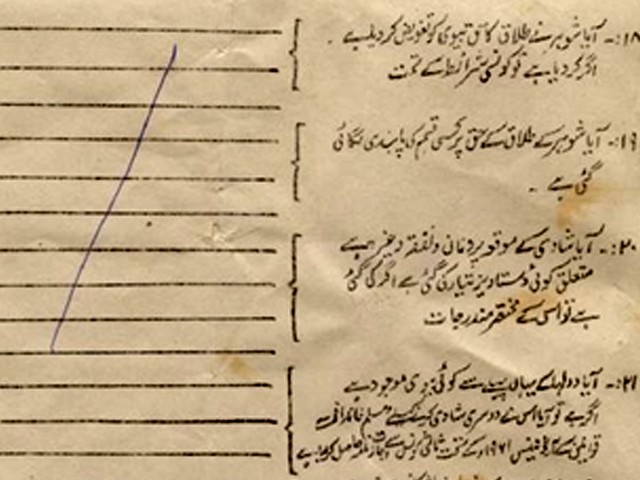 I am befuddled by the outrage caused by Maulana Muhammad Khan Sheerani's statement on the issue of second marriage. I am amazed at the public hypocrisy. When will #CII concentrate on rights of woman, no marriage against will, right 2 divorce, etc. etc. Rights which are consistently violated! — Ali Rahman (@Baahirezaman) March 11, 2014 Wow: Permission from 1st wife for 2nd marriage& inability to marry underage girls are the key issues that make #Pakistan unIslamic~ #CII — Ilmana Fasih (@ZEEMANA) March 11, 2014 Issues in #Pakistan:Terrorism, economy,famine,educn,poverty. Issues for #CII:Oiling wheels of second shaadi & making it legit to marry kids. — Maheen Usmani (@MaheenUsmani) March 11, ...
Read Full Post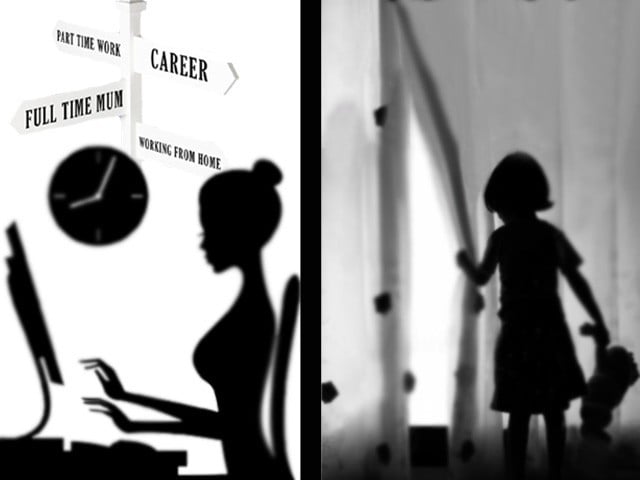 "Working women do not make better moms," I told an audience comprising of my teachers and fellow students in my primary school where my own mother was working as a teacher. I had the audacity to look her in the eye as I completed my argument in the speech competition. She looked back with a smile and I looked away. I had a good reason for the argument. Ever since my mother started working I saw a change in my family life. She often brought work home and then struggled with house chores. I got lesser treats at home. There were no more homemade doughnuts ...
Read Full Post