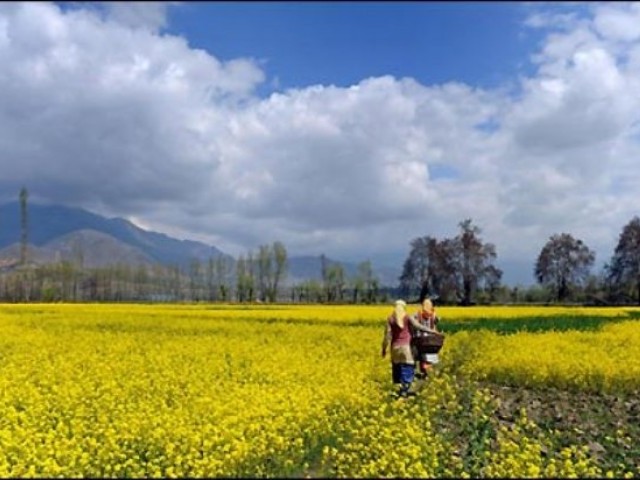 Some time back, I was watching an interview of the Jammu Kashmir Liberation Front (JKLF) leader Yasin Malik on a local news chanel. The host kept probing the Kashmiri leader about his new 'non-violence freedom movement' in Kashmir despite Yasin Malik's violent past history. Will this movement work and why did it become non-violent now after almost 18 years of being so active? My personal interest in the programme came from being indoctrinated since childhood (from Zia's state media) that 'Kashmir is an integral part of Pakistan' and that 'Kashmir will one day become Pakistan' (because it was always 'meant' to be). ...
Read Full Post
I taught A' Level law for a good 8 years, and then I quit. I was dejected because I think I always ended up seeing my students as my children and I was appalled at what the system was making me do to them; focusing on just getting the much desired 'A'. Lately, some students (not all) would start rolling their eyes or looking at their watches the moment I would talk to them about anything that might entice them into becoming better people. No, I did not preach in class but I did expect them to think about their ...
Read Full Post
Pakistani youth are unfortunately stuck in a conundrum. Call it a rat race for grades and/or pseudo-intellectual ideals. I posted a link on facebook about Syed Zohaib Asad a young Pakistani boy who recently passed 28 O Level subjects with As. To be honest, I didn't read the article just then. I was just so happy to see that a young boy from Wah Cantt managed an amazing world record that I wanted to share the news with my friends from Pakistan, US, UK, Sri Lanka and India. I did read the article later in the day and was very ...
Read Full Post
Delivering flood relief is half the job. The other half should be the restoration of human dignity. Flood victims look hopefully at each relief truck that passes by willing to run for miles until it stops. The people have genuine grievances too. They want to know when they will find their 7-year-old child who went missing 3 weeks ago. They want to know why their NIC reads that they have been born 5 years ago due to a typing error and thus are deprived from  getting rations in lines that demand to see identification. They want to have clean ...
Read Full Post