There are quite a few times in the day that I find myself in the comfort of my living room hearing people excoriate the way things are running in this country. The source of the criticism is either a guest whining on a talk show on TV or a companion grumbling about the prevalent paucity of gas and electricity in the country. I come across numerous people around me, analysing and commenting on the many problems of our country. Some would say, "It is the exigency for a solid leadership." Others devise a fancy conspiracy theory about it all being an orchestrated play, scripted by the ...
Read Full Post
India's image has altered considerably over the past few years in the eyes of the Western world due to the increasing influence with regards to global economic growth, steady consolidation with the international market economy, orientation of nuclear weapons, delivery capability of national defence strategies and effective introduction of new technologies of communication. In order to pursue its interest of maintaining its status as a super power, America needs to sustain long lasting and strong relationships with India. By calling India a 'very important strategic partner', the US hopes the new Indian government will help in the sustenance of their 'enduring partnership'. The support and cooperation of India's new Prime ...
Read Full Post
Babulal Gaur, Madhya Pradesh's Home Minister, said, "Rape is a mental disorder. Rapists do not inform police or government that they are going to rape. It cannot be curbed because it's a mental disorder problem. We could have acted on motorists if they do not wear helmet. How can we prevent rape as it happens at a secluded place? This is a social crime which depends on men and women. Sometimes it's right, sometimes it's wrong."   The Bharatiya Janata Party (BJP) has ostracised these remarks calling them the politicians 'personal view and not in any way representative of the party', but is that enough? Should a person, pledged to preserving law and ...
Read Full Post
A few days back, I met a friend to congratulate her on her engagement. Though her happiness was visible through her expressions, her demeanour indicated that something was bothering her. Upon my inquiry, she started to vent out her worries. "My only fear is that he keeps dogs and I keep cats," she said. Initially, I thought she was merely jesting, to which she clarified, "No, I really am worried about this". Her anxiety made me wonder if this difference of preference in pets really mattered that much. I mean, surely, if you keep a pet, it only shows your love for animals, ...
Read Full Post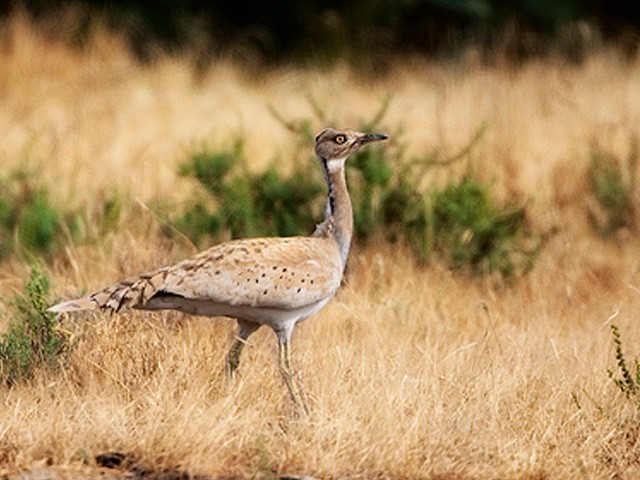 It is one thing to be a bystander to animal cruelty but it is an entirely different thing to stormily strike and wound a living creature and then have the nerve to back your sadism with a very exasperating false impression of royalty. A  Saudi prince comes to our homeland, gets a 'special permit' to kill a 100 protected houbara bustards, multiplies 100 by 21 and without any hesitation winds up by killing nearly 2100 birds instead. What's even more appalling is how easily this royal walks away from this heinous indulgence without being stopped or having to face any repercussion. Since ...
Read Full Post