English conditions have always been a challenge for subcontinent batsmen. Seamer friendly conditions in England have actually been a test of skills, technique and temperaments. A century at Lord's is a milestone which every cricketer dreams to achieve at least once in his career. When our Test team landed in England, only a handful of people had hoped for a victory or a draw. But thanks to Yasir Shahs miracle spins and a double century by Younis Khan, we managed to draw the Test series. Pakistan's delight at world No.1 ranking. Photo: AFP Apart from the aforementioned players, Misbahul Haq, Asad Shafiq and Azhar Ali's contribution ...
Read Full Post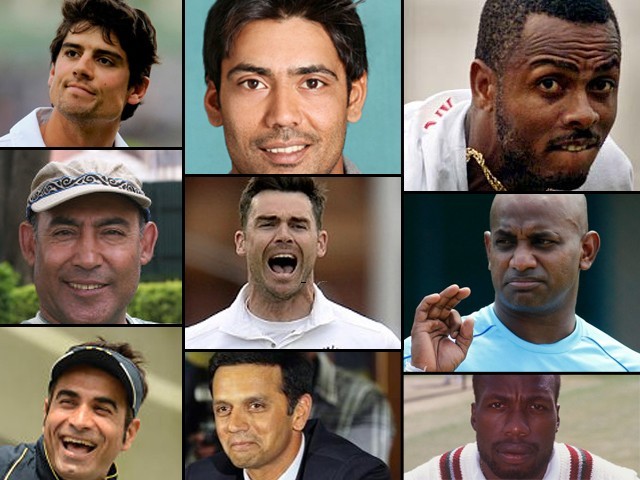 Abdur Rehman, an experienced Pakistani left-arm spinner, was barred from bowling in the Asia Cup match against Bangladesh last year after he bowled three consecutive high full-tosses. After the third one, Umpire Johan Cloete suspended him from bowling and he finished with figures of 0-0-8-0, which was a new record. Abdur Rehman, for sure, was not happy after registering his name in the record book but there are some other big names of the cricketing world that have made records which they are not proud of. 1. Most ducks in ODIs: Undoubtedly, playing against Sanath Jayasuriya in the mid-90s was nothing less than ...
Read Full Post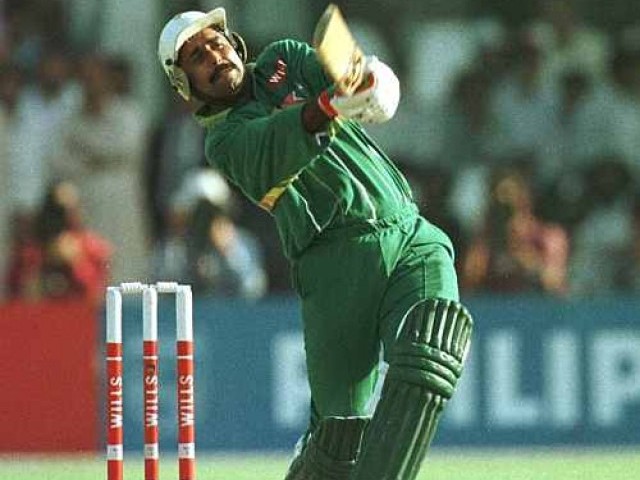 The history of Pakistani cricket is incomplete without discussing the contributions of Javed Miandad, undoubtedly the greatest batsman produced by the country. Similarly, the history of ODI cricket is also unfinished without highlighting the impact of Miandad's last-ball six on the game. The Wounded Tiger – a masterful book written on Pakistani cricket by Peter Oborne – declared it the most famous shot in cricket history. The six from that Sharjah match not only haunted Chetan Sharma and the Indian cricket team, but also the entire nation for the 10 years that followed. Before Miandad's wonder in Sharjah, India had an impressive record in ODI matches ...
Read Full Post
Fawad Alam has been left out from the ODI squad, again. And right before the World Cup, again. The last time when he was dropped, in November 2010, his batting average was just below 40; currently his career average is more than 45 runs per inning with a decent strike run rate of 75.04 – despite batting under immense pressure most of the time. Leaving him out of the national team is something I just can't understand. Not only has he performed above average, he has also given Pakistan some much needed wins over the past year. He is the second highest ODI ...
Read Full Post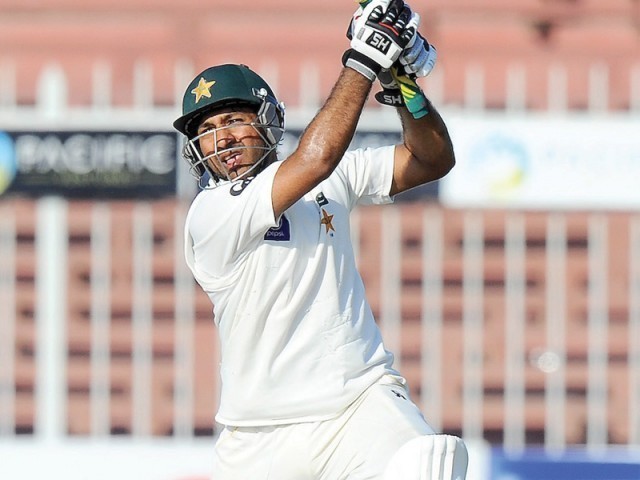 He bats like Saeed Ajmal and keeps like Kamran Akmal. He is simply a quota player. No one knows why selectors are so kind to Sarfraz Ahmed. These are some of the many comments which have been posed against Sarfraz – the man who was the real architect behind Pakistan's victory in Sharjah against Sri Lanka, on January 20, 2014. However, if we keep these comments aside for a moment and relive the scenario of the match, when Sarfraz stepped in just before tea break and swept the game away, I am sure many would disagree with these aforementioned views. Sarfraz Ahmed. Photo: AFP Sharjah Test match, 2014 Pakistan was still 205 runs ...
Read Full Post