When Osama bin Laden was killed, I was at a dinner party given by an award-winning author, munching on sweetbread and chatting up brilliant filmmaker, writer and activist types. Though I'm in the country where Bin Laden was tracked and killed, for me the news ironically came from America. I read about his death in an email from Mississippi shortly after waking. My American friends are bombarding my Facebook wall – "What's it like to be there right now?" Honestly, I feel happy, scared and fairly apathetic. As I rode to work,  I watched Defense pass outside my window—the mosque, the ...
Read Full Post
My first day in Karachi coincided with the biggest cricket match that Pakistan has experienced in decades. Picture this: The Express Tribune web room awash with young, energetic staff wearing emerald jerseys over jeans and shalwar kameez, hurriedly filing stories so they can rush off to their government-sanctioned cricket holiday. They've all got one eye on the tiny TV mounted at the ceiling, not wanting to miss the toss when the bumbling, jet-lagged American, slips behind a desk and says in a deep-fried drawl: "Yey y'all, what's this cricket thing about?" A marvelous way to endear myself to my brand new co-workers, isn't ...
Read Full Post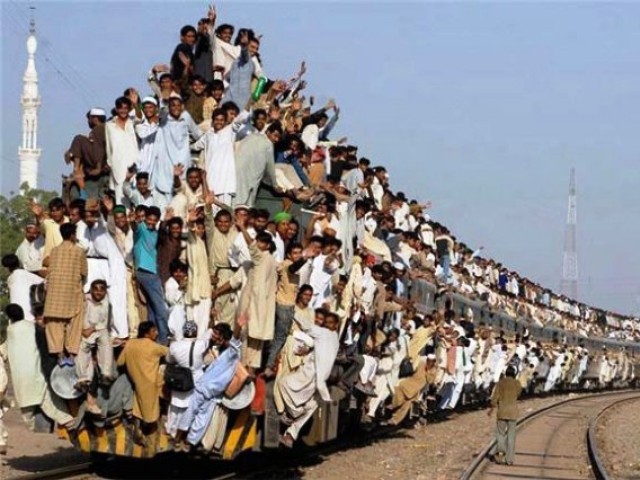 As newspapers report more blasts every day, and as one of those blasts killed a would-be colleague, I have to admit it, I'm scared of moving to Pakistan. And I'm defenseless. I don't speak Urdu or Punjabi or Pashtu or any language except English and a poor smattering of Spanish. I'm American, and I look American. I'm female and tiny. My only defenses are my wits, and as my last post proved, those are sometimes off-mark. My friends and especially my family implore me—why are you going? I often wonder if I should have been an artist rather than a journalist. ...
Read Full Post
I want to write about Obama's Asian tour, but I keep realising that I'm stupefied by the complexity and the pageantry of it all. From America's view, South Asia is a diplomatic cesspool, confounded by the fact that much of this uncertainty stems from our own past and present policies. When Obama returns to the White House, he will have visited five countries—Japan, Singapore, South Korea, China and Indonesia. But, barring the G20 Summit, the bulk of press coverage will focus on two of those countries—Indonesia, because of Obama's personal connection, and India—as well as another country not on the ...
Read Full Post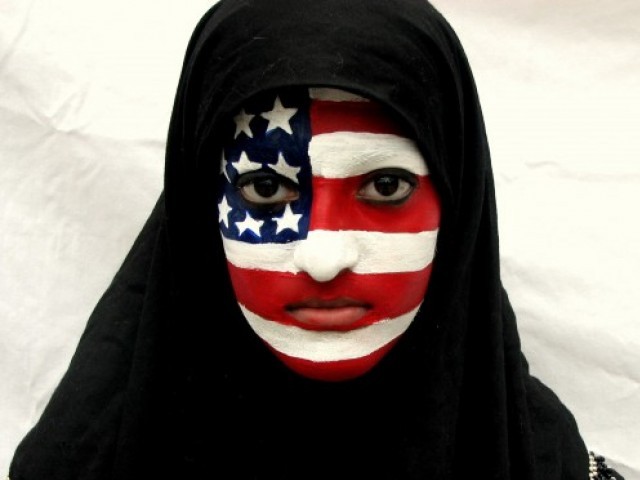 Today is the ninth anniversary of the Al Qaeda-sponsored attacks on New York's World Trade Center and the U.S. Pentagon. The physical targets were emblematic references, chosen for their relevance to America's core identity. We think of ourselves as an economic and military superpower, and to many Americans, the audacity and the sheer actuality of these attacks was inconceivable. But in the decade since, American identity has become confounded. This is particularly true for those of us who didn't witness the Great Depression and the country's subsequent recovery and were too young to have had our patriotism shaken by ...
Read Full Post
This weekend, as my home state of Mississippi prepares to memorialise the five-year anniversary of America's worst natural disaster, Pakistan will mark a month since the start of the floods. Because of this post-Katrina milestone and my upcoming travels to Karachi, I've been considering the scope and response to both of these catastrophes. The two floods have superficial similarities, despite the fact that Hurricane Katrina was a smaller event in a better-equipped country. This means that on the fifth anniversary of Pakistan's worst natural disaster, things will probably look even less rosy than they do now in New Orleans. Hurricane Katrina formed ...
Read Full Post