"Oh Jinnah sahib? Suna hai ke woh Nehru ki takkar ke thay." (Oh, Mr Jinnah? I have heard that he was quite the equivalent of Nehru.) Stunned by the honest answer to my question by my Indian friend, I tried to process what he had said. It was the third day of the Boy Scouts Messengers of Peace Camp and we were in Delhi riding together on a bus to visit a monument – the Qutub Minar, I believe. Over the last few days that I had been in India, I had noticed that only a select few of my Indian counterparts knew ...
Read Full Post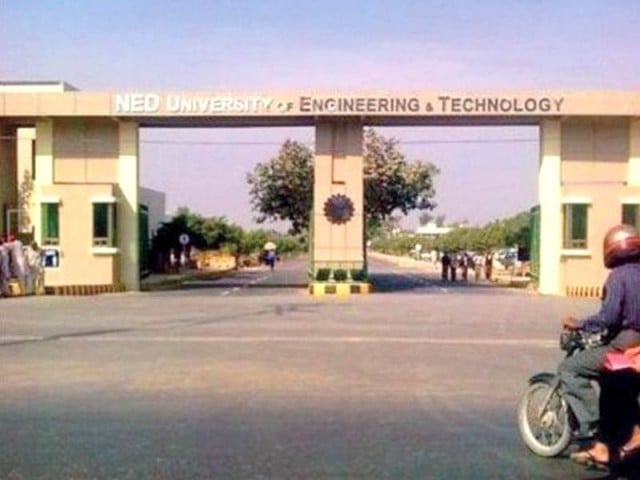 Ever wondered why people who manage to get admission into NED University of Engineering and Technology (NEDUET) have a certain kind of ecstasy in their eyes? As if they have conquered the world, or at least part of it? I used to ponder over it as well, until I too became a part of the university's legacy. Recently I decided to apply for admissions in NEDUET. The days that followed saw me transforming from a lovable creature to someone full of loathe and hate for the institute's administration. Standing in lines for almost seven hours, with an additional hour spent waiting for my name ...
Read Full Post
There is a large number of modern, educated people in Pakistan that are blind to an entire area of literature, beginning with the first Urdu novel written by Deputy Nazir Ahmed back in the 1800s to anything written in the Urdu newspapers today. Not only are they completely oblivious, but this educated class also looks down upon the mother language and anything associated with it. To me, it seems that it's not their fault. For every one of them, somewhere along the line, Urdu lost its value and respect in their eyes. This is how I experienced it. I remember very vividly the day I first used the word ...
Read Full Post