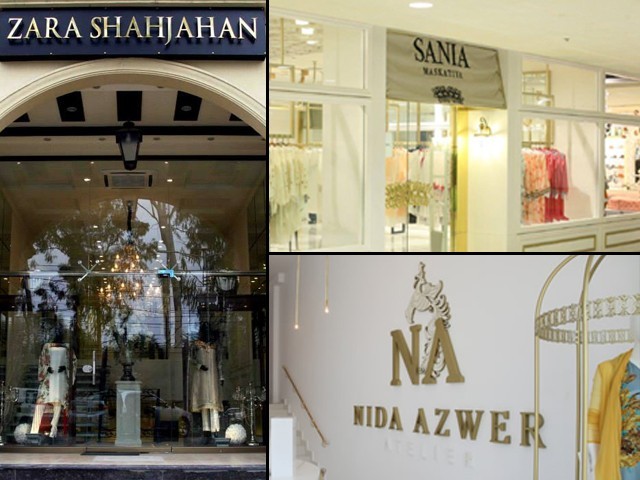 There is palpable tension in the fashion industry as the Punjab Revenue Authority (PRA) turns to its latest target. Around 13 fashion outlets were sealed by PRA officials last week for non-payment of taxes. According to some of the designers, PRA is responsible for 'collecting sales tax on revenue from selling services' and since they are designing products for themselves and their own companies and not for any other company, the service tax doesn't apply to them. This is a classic example of tax avoidance. Sure, they're not designing for any company, but their own names serve as brands to consumers. Technically, they do ...
Read Full Post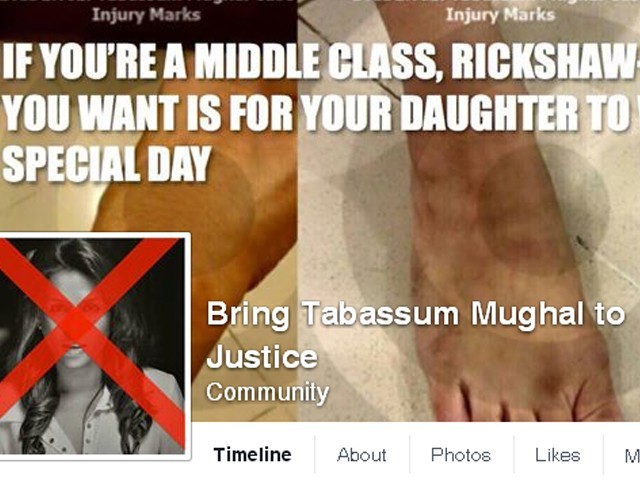 The recent allegations surrounding designer Tabassum Mughal are widely known. She is accused of 'beating up' and verbally abusing a client's mother, Shagufta Noor, when she visited the studio at the day on which the delivery of the dresses was due, and was supposedly not shown the dresses, which propelled her to demand an immediate cash refund. Photo: Facebook group Bring Tabbasum Mughal to justice Like most Pakistani saas-bahu (mother-in-law/daughter-in-law) dramas, the story is remarkably twisted. It became murkier when a complete stranger, Hira Haroon, read the client's friend's post on a Facebook group, and decided to help. Daughter of a retired Army ...
Read Full Post
The social media, particularly Facebook, has transformed into a deadly force to reckon with. Its raw and potent power struck me in the wake of three recent issues that, although unrelated, have garnered massive negative response by the public. In all three issues, there was another side to the story, which majority of those who were commenting on the posts relentlessly, were not aware of. The first is that of Komal Rizvi's controversial selfie with Edhi. There were countless memes made, which led the singer to release an explanatory post. The second issue concerns the alleged medical negligence of Dr Shehnaz Hussaini to her nine-month pregnant patient ...
Read Full Post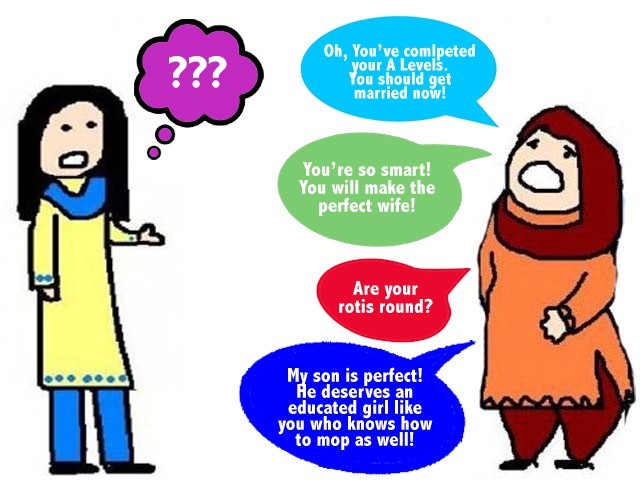 "You've completed your O and A' Levels. You got amazing grades and A' Level is a great accomplishment. It's time you get married now," said my mother, on several occasions. When asked anxiously, "But what about my admission into IBA?" She would calmly reply, "Yes, yes. You've proved your mettle. Everyone knows you're smart and clever. That's why there are so many proposals." Yes, that time was here. I was being badgered into getting married. The sad part about being educated is that you can tell when a person is annoyingly dim-witted. On the one hand, the aunties gushed about my intelligence, which according to my mother ...
Read Full Post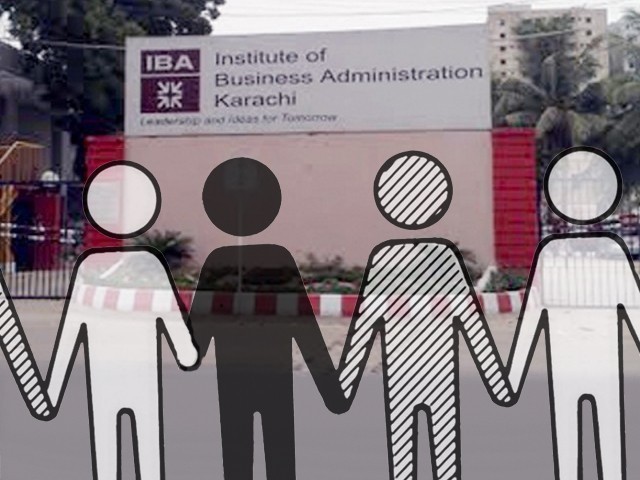 This article has been written to address the blog previously published on Express Tribune regarding IBA's elections and how a specific act of religious discrimination was carried out by some students in the university against a Hindu student. Though it is commendable of her to raise her voice against religious discrimination, I still think Ms Syeda Jaisha should have respected the privacy of the university she herself is a student of, the privacy every organisation deserves. As a student of IBA, it should be my first and foremost priority to uphold the reputation of my institute and protect its dignity. A handful of students certainly do ...
Read Full Post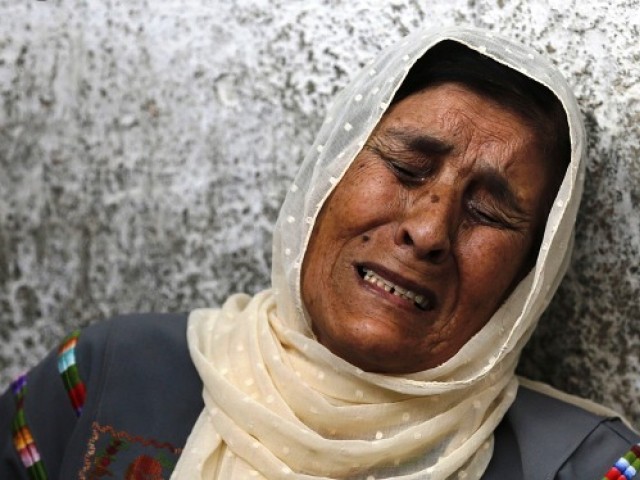 Blood seeps from a man's face, his features rendered unrecognisable by the beating he took from that merciless iron rod a few days back. A baby is snatched from the arms of his mother and mercilessly killed under the pretence that he might have ended up becoming a 'terrorist' in the future. Fathers are slain, brothers are tortured and mothers, sisters and daughters are raped. This is how an average day looks like for a Palestinian. And now, their land is being trampled upon by a bully of an establishment that is bombing it continually and endlessly. What was once a glorious country has ...
Read Full Post
Many people believe that the Islamic veil represents extremism, that it is a symbol of oppressing women. In April 2011, we saw France becoming the first European nation to ban the wearing of the veil in public. Several other countries, like Germany, Italy and Belgium among others, took inspiration from France and passed legislations banning the 'hijab'. The irony is that even in the so-called Islamic Republic of Pakistan, a few schools forbid the wearing of the veil. Ayman Mobin, a straight A's student in O/A Levels and now a medicine student at Dow Medical College recalled, "The director of Karachi Grammar School ...
Read Full Post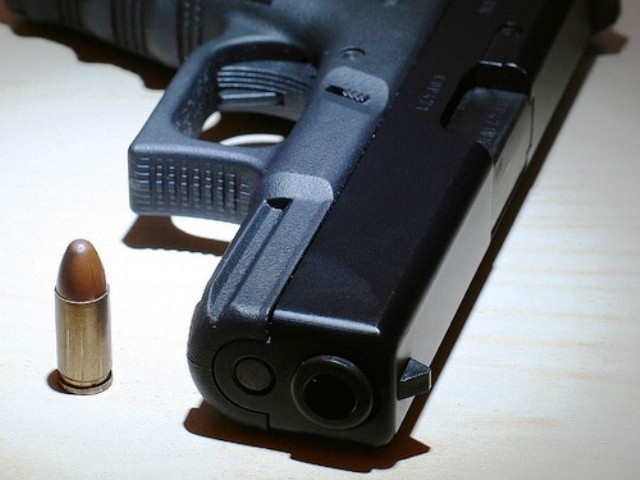 The gunshot outside was deafening. The woman inside the house continued talking on the phone, thinking it was just one of those routine firing shots that are a norm in her area of residence. Moments later, there was a loud, insistent pounding on the door, accompanied with hysterical screams. Startled, the woman hung up and rushed outside in a panic. All she saw was red, a pool of red. She squinted, trying to see past the flood of human bodies. That is when she saw her husband, motionless, lying in the pool of red. It took her seconds to comprehend. ...
Read Full Post