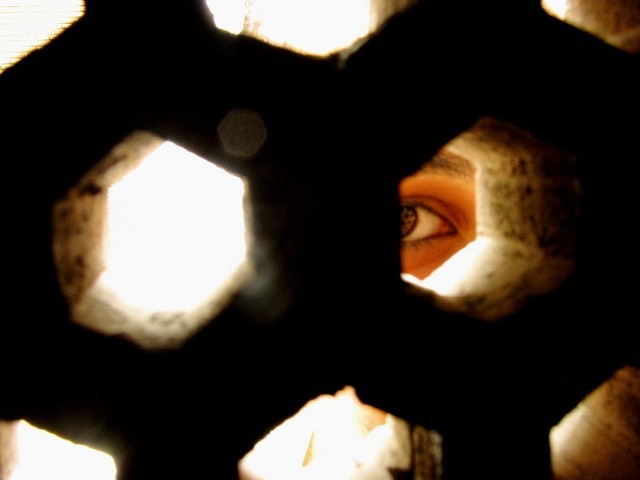 Sometimes, I wish I wasn't born in such a big house Didn't watch so many Disney cartoons, Or read so much Enid Blyton, when I was young… Didn't go to the poshest all-girls private school in town, Or eat at the best foreign restaurants Hadn't ever been on a plane, Ever outside the country Didn't know the words to every English song on the radio Didn't have a big air-conditioned car Didn't live in Defence Didn't always get what I wanted. Sometimes, I wish I didn't feel like such a foreigner In my own country Among my own people That I wouldn't be polite, Embarrassed, awkward That Punjabi or Urdu would flow from my mouth As effortlessly as ...
Read Full Post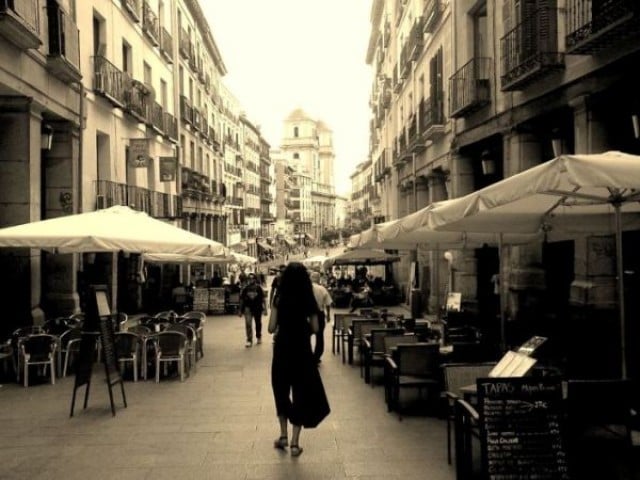 The last time I put thoughts to paper was a year and a half ago, when my husband and I moved back to Pakistan from the US. It happened very suddenly, under very sad circumstances, and there we were – thrust into a disorienting new life, filling roles we had never anticipated, never wanted, inhabiting, once again, the cloistered, uninspiring world of Lahore's privileged class. Much elapsed during the past 18 months in Lahore – much to rejoice and remember. Engagements, bridal showers, weddings. Baby showers, and babies! Farewell parties and welcome-back parties, birthday parties and Pictionary parties. PTI fever, elections, and Pakistan's ...
Read Full Post
When my husband and I moved to the US,  we knew that it wasn't for good. Contrary to everybody's assumptions, we knew that we were going to return to Pakistan, at some point in the meandering, distant future. But we never imagined that it would be now, so suddenly, so unexpectedly, and under such sad circumstances. As I sit here in the study of my in-laws' house in Lahore this sunny April afternoon, looking out on a sumptuous garden decked with purple petunias, crimson lilies, snow-white roses and bright bougainvillea, listening to the chipper of birds and the low chatter of servants in ...
Read Full Post
A friend from Lahore recently asked me: "What would you miss most about New York if you were to move back to Pakistan right now?" I thought about it for a few minutes. Unlike many Pakistanis living in the US I knew, I wasn't particularly attached to this country, or to New York. To me,  it was just another city – a hard city, a cacophonous city, where bright lights and gleaming skyscrapers belied the darkness, the sadness, the grime and the poverty in the corners; where glamour, spectacle, a veneer of ethnic diversity thinly concealed the underlying greed and racism. I ...
Read Full Post
Growing up in Lahore, the monsoon was my favourite season – those muggy, motionless afternoons when the air suddenly exploded into a river of orange rumbling down from the sky, leaving jungles in its wake. In the Bay Area, every balmy day of the year was beautiful except for the miserable characterless spluttering they called "rain." In Ithaca, my favourite season was Autumn – a fire dance in the sky, bold and blazing, curling flames at your feet. And, in New York, it has to be spring, the teenage of nature, blooming poetry from every stem, every lilting branch a breathtaking ballet ...
Read Full Post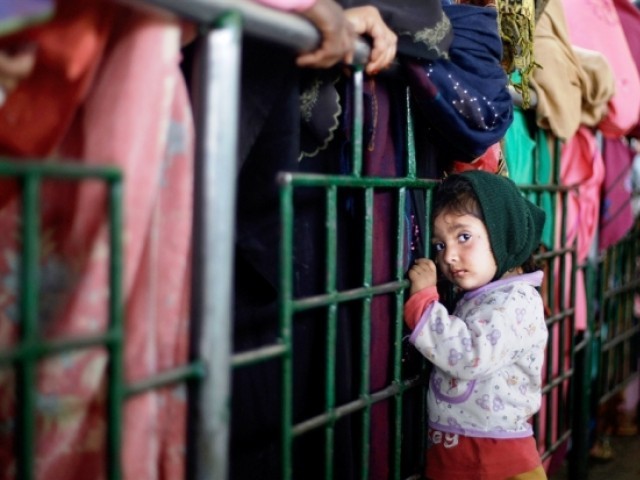 Last week, my husband and I finally booked our return tickets to Pakistan. It was a proud moment, happy moment, not just because we had been saving to buy them for months, but because we had not been home in nearly two years. Two years! It seemed like a lifetime. We had missed much: babies, engagements, weddings, new additions to the family and the passing of old, new restaurants and cafés, new TV channels, even the opening of Lahore's first go-karting park. I could hardly contain my excitement. Yet, my excitement was tainted by a very strange and disquieting thought – ...
Read Full Post
At the documentary production company where I worked over the summer, one of our ongoing projects was a film about four Senegalese teenagers chosen to come to the U.S. on basketball scholarships.  At the end of the film, the boys return to Senegal, and one of them says, "We were the lucky ones. Now it's our turn to give back." "Ah, that noble, selfless spirit!" my boss once remarked with an ironic laugh, as we had just finished watching a fresh cut of the film. "Isn't that just so African?" "No," I thought to myself, slightly annoyed at her levity. "There's nothing ...
Read Full Post
Watching Pakistan's Aisamul-Haq Qureshi almost win the Men's Doubles Final at the US Open in New York was not a bad way to spend Eid. Throw in a velvety lump of gulab jaman gratis the Bengali uncle at Spice Corner, beaming from behind the counter in an embroidered black kurta; some papery pista-encrusted bakhlava from the toothless Palestinian landlady, her troop of grandchildren hurtling through the building in a jumble of satin and plastic wands; and a cup of spongy ras malai from Curry in a Hurry, served by a waiter in a Jinnah cap with a retro Shahrukh Khan-Madhuri Dixit video playing on the TV – I'd say Eid was downright unforgettable. We hadn't planned on it. I was expecting ...
Read Full Post
I was spring-cleaning my laptop a few days ago when I came across these two pictures. Normally, I wouldn't have even noticed them buried in virtual stack loads on my hard drive, the blessing and bane of digital photography. But my general sense of awareness about "culture" and "identity" somewhat heightened of late, I paused to look, and was struck by the utter incongruity of it all. Not just the photographs, but of myself – in Pakistan, an English-sprouting, skinny-jean-wearing junk-food-eating, American Idol-watching "Westerner", and in America, a jingly, jangly, Urdu-priding, chai-chugging, public transport-taking "Pakistani". I moved to California from ...
Read Full Post