In earlier times, women, generally, did not take to working nine to five and were happy to employ their talents at home. Maintaining the house, taking care of the children and cooking meals pretty much occupied their time and yes, it was not an eight-hour workload. Living with the in-laws, in extended family setups called a joint family, had its fair share of responsibilities but the arrangement also came with some liberties. Then evolutionary forces introduced the concept of independent lifestyles. This helped subside the usual 'saas bahu' rifts and the distances helped reduce the tension in this relationship. However, it was the children ...
Read Full Post
Papa never had a day; he always cherished and lived in our days. This Father's Day is just another day for Papa. To someone who never had a day, this morning was no different since even today he was busy cleaning cars as we bid him salam after discussing a few tasks that needed his supervision.  Papa had a tough beginning but that was never passed on to us, not even on his worst day. But then again, papa never had a day. What he passed on was something worthy of a king; love for life, passion for sports, discipline for hobbies, a ...
Read Full Post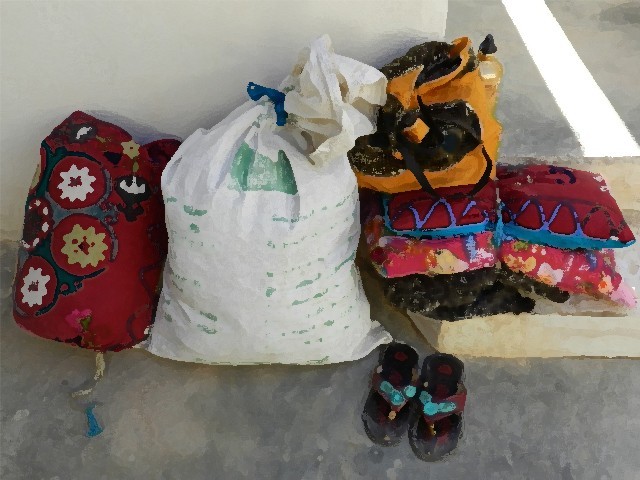 "Baba, Bajee…?" asks my two-year-old, rather inquisitively, each time I put him to sleep or wakes him up. Bajee, the nanny, had been with us since before our son's birth and had recently left for her village in Punjab to get married there. My son didn't take her departure very well and became frustrated. He would go about the house calling out for Bajee and looking for her. Putting him to bed became difficult and the worst thing was that he would keep getting up in the night to ensure that either me or my wife were present. Since then, he has not ...
Read Full Post
The desire to hold the rein is one thing, to actually command it is another. At most social gatherings, we often find women complaining about how miserable their lives are and how their in-laws who live with them keep putting hurdles in their way. They usually sum up their tale of woe by saying, "Apni marzi se banda mar bhi nahi sakta hai" (You can't even die at your own will) What they don't realise is that the much desired independence from the in-laws leads to a massive increase in responsibilities. My wife and I were enamoured with the idea of moving out to a house arranged to our ...
Read Full Post
As I scroll down my Twitter feed, a smile captivates me. The face had thousands of words, endless thoughts and most importantly tranquillity of soul. She isn't a celebrity or a popular activist rather a girl next door, who wouldn't be noticed in normal surroundings. Caged in an Egyptian courtroom with 20 others like her, she received an 11 years sentence for her crimes. The gravity of their offense lay in treading the forbidden path – 'challenging dictatorship' – a much greater sin than eating the apple. These young women, all in their teens and tweens, rounded up late last month were ...
Read Full Post