Jean-Claude Duvalier, also known as Baby Doc, has been planning his return to Haiti for at least six months. The former dictator has had a small but active political party lobbying for his return. His girlfriend Veronique Roy and a handful of supporters have been laying the groundwork for his arrival. In certain parts of the capital Port-au-Prince he has support from the people; the Duvalier name is spray painted on the sides of some buildings. But when he returned on Sunday, 24 years and 11 months after he was deposed, world leaders reacted with shock and condemnation. US State ...
Read Full Post
I can't blame them for trying, but when it comes to a real and lasting Middle East peace agreement, the Israelis and the Palestinians are as far apart as they have ever been. On September 2, they gave it another shot in Washington DC. On television it all looked very good to the average American, you had the Israeli prime minister Benjamin Netanhayu and Palestinian authority president Mahmoud Abbas at the same table for the first time in years. They were joined by US president Barack Obama and two of the Middle East's most influential power brokers; Egyptian President Hosni ...
Read Full Post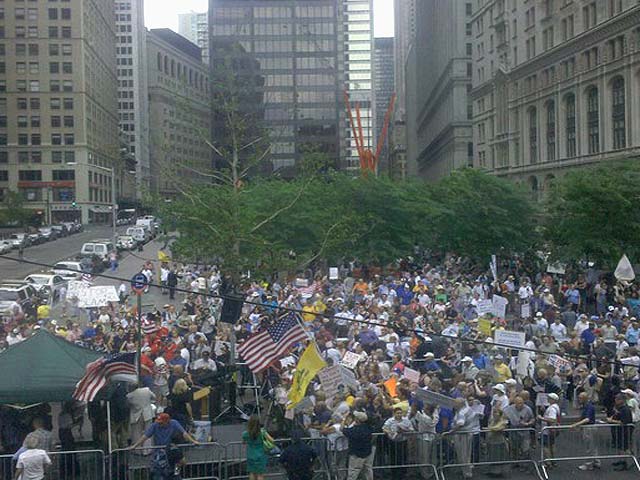 The controversy over the proposed Islamic centre and mosque near Ground Zero began earlier this year as a contained local story in New York. But today it seems that everyone is talking about it and arguing over it. The centre that had aimed to bring a community together has instead divided an entire nation. Just about every major political leader from the mayor of New York to the Senate majority leader, all the way up to President Barack Obama has weighed in. The debate centres around two clear issues: freedom of religion and the location where the backers of the Islamic ...
Read Full Post