Comedian Saad Haroon has been making people laugh for over 10 years now, and he now stands on the cusp of achieving something truly great. Saad is representing Pakistan in the finals of the inaugural 'Funniest Person in the World' competition and this weekend saw him perform in front of legendary comedians at Los Angeles' 'Laugh Factory' – a venue that has hosted top performers such as Richard Pryor, Chris Rock and Robin Williams. It was wonderful to see Saad don a sherwani for his semi-final performance and to entertain an American audience with quips about biryani and the hospitality of Asian parents. Ahead ...
Read Full Post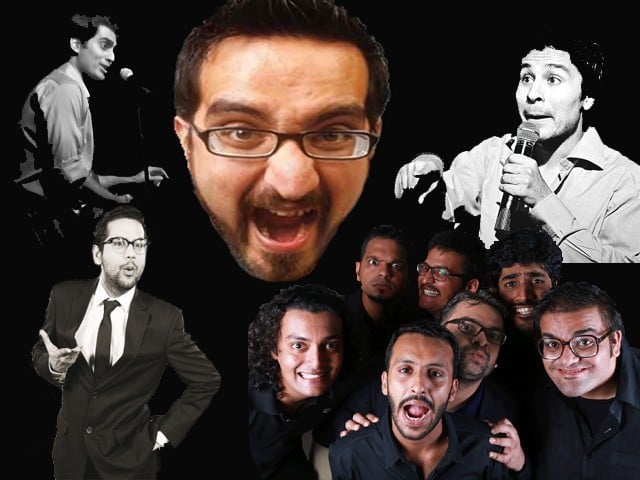 If you've lived in Karachi, you're sure to have heard the complaint about there being a lack of entertainment options in the city. Eating out represents the obvious choice for entertainment but there is always the "and now what do we do?" question that hangs in the air after the meal. It's too early to go home and unfortunately the debate about 'what next' rarely moves beyond dessert options. The thought of why there aren't more regular entertainment options in our city has been annoying me for a while now. If one looks at the thriving theatre industry or the packed ...
Read Full Post
I was dreading the worst when I heard there was an extra ticket available for the May 1 show of the latest instalment in The Amazing Spiderman series. I was hoping to have a lie-in on the public holiday but against my expectations, The Amazing Spider-Man 2, was much more than the usual summer blockbuster. The stereotypical action film is much like a bad cake – an incoherent mess of jarring action scenes with a powder-thin plot, a half-baked romance and a hackneyed terrorism climax involving an Arab or Pakistani. But unlike most superhero movies, the filmmakers have taken the effort to build a plot ...
Read Full Post
Ali Zafar's fifth Bollywood film, Total Siyapaa, is an outlandish comedy of errors which unfolds on a single, wild night. The movie is another version of the popular cliché of what happens when a boy meets the girl's parents for the first time. Things are going great for the couple, Aman, played by Ali Zafar, and Asha, portrayed by the talented Yami Gautam, until Aman is persuaded, with much protest, to meet Asha's parents. Chaos ensues as the couple face characters ranging from a Dilwale Dulhania Le Jayenge (DDLJ)-obsessed child, baseball-bat wielding youngsters, a chronic complainer (played skilfully by Kiron Kher), trollops with tooting accents and a ...
Read Full Post
After the release of Waar's trailer online I found myself being annoyingly corrected about how to pronounce the movie's name. I'd invariably call it 'War' in front of Urdu lovers who would tell me it was Waar, meaning 'to strike'. However, my friends at school would chuckle at me when I called it Waar and insisted that it was 'War'.  As irritating as this was, there is an even more infuriating phrase I am certain you have heard when people discuss local ventures including films. Just like a worn-out bandage no longer covers or protects a scar, you'll find this phrase invariably attached to discussions about new initiatives ...
Read Full Post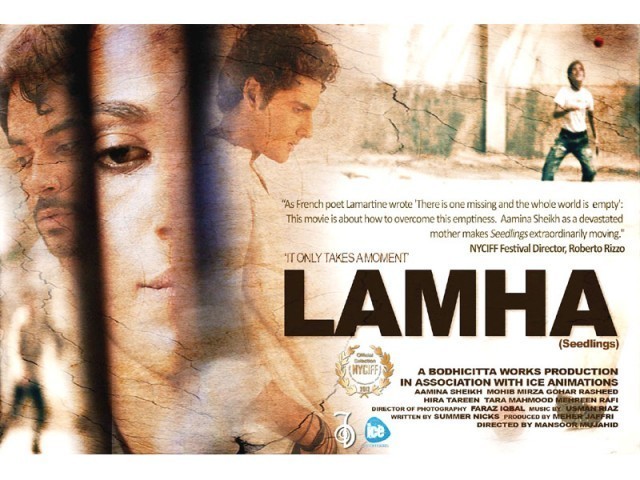 Released internationally as Seedlings, Lamha is the fourth Pakistani film to hit the cinemas this year. I should admit that I do not usually watch films like Lamha as I prefer madcap comedies and optimistic films more. However, watching Lamha the other day reminded me of a wonderful Mexican film, Amores Perros, which has certain qualities in common with the new Pakistani film.  One of the many narratives in Amores Perros involves a married couple who are clearly going through a rough phase. In Lamha, instead of showing a Pakistani drama type shouting match, the director explores the tension between the ...
Read Full Post