Wahab Riaz and his legendary bowling spell against Shane Watson have touched a chord with cricket fans all over the world. Riaz has made us realise that, in this world of powerplays and fielding restrictions, bowlers can also put on a show that "oohs" and "aahs" hundreds of millions of viewers. The fast-bowler needed just a few overs to demonstrate that a well placed bouncer is just as entertaining as a well timed sixer. The aggressive interaction between Riaz and Watson also showed how there is so much more to cricket than just bowling and batting. Pakistani cricketer ...
Read Full Post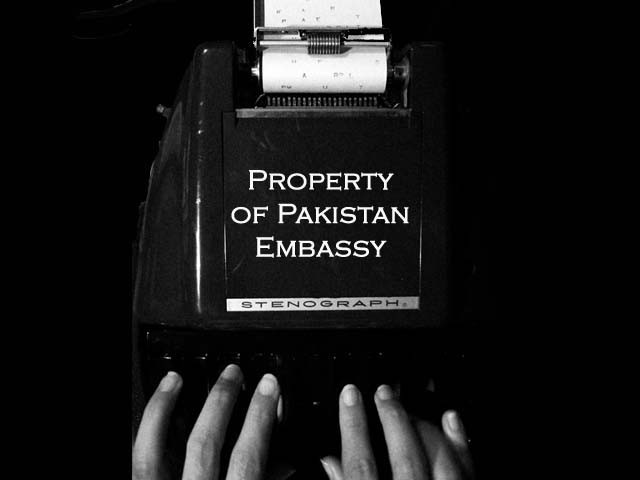 We've all read reports of the Belgian police (mis)identifying a Pakistani man as a terrorist. They thought his cricket bat (wrapped in a t-shirt to protect it from rain) was a rifle. The news was followed by reports that the Pakistani embassy in Belgium has sacked the young man's father for damaging Pakistan's reputation. The foreign office issued a prompt denial: "Muhammad Tufail Abbasi, steno typist in the commercial section in the Embassy of Pakistan, Brussels, has been transferred back to the headquarters by the Ministry of Commerce on completion of his four year tenure." Ridiculous, right? Now let's talk about something even more ridiculous about ...
Read Full Post
I wonder why it's called Choti Eid. It's so much cooler than Bari Eid, or any other festival for that matter. Writers' folklore says that the five elements that comprise a popular story are: religion, mystery, relationships, money and sex. Amazingly, Choti Eid brings all of them to the table. Religion – celebrating a month of abstinence, giving and worship Choti Eid is the culmination of a full month of religiously obligated prayer, restraint and abstinence. It's been a month that people have been praying more regularly (including taraweeh prayers!), using less abusive language, giving more in charity and generally trying to be better human beings. Some people would argue that driving home in Karachi 30 minutes ...
Read Full Post
I feel bad and a little guilty saying it, but I'm not interested in the Palestinian crisis. There, I said it. * Exhale * I don't understand this outpouring of emotions for Palestine on Facebook. How come there weren't any well designed posters shared on Facebook when 10 people were shot by police forces in Model Town, Lahore? Why wasn't Facebook overwhelmed with emotional anti-Taliban visuals when they attacked Karachi airport? Were we sleeping earlier or are we just tuned to only hate Israel? Do things going kaboom in our backyard not make us flinch? Or are we afraid of criticising the Taliban because they might be ...
Read Full Post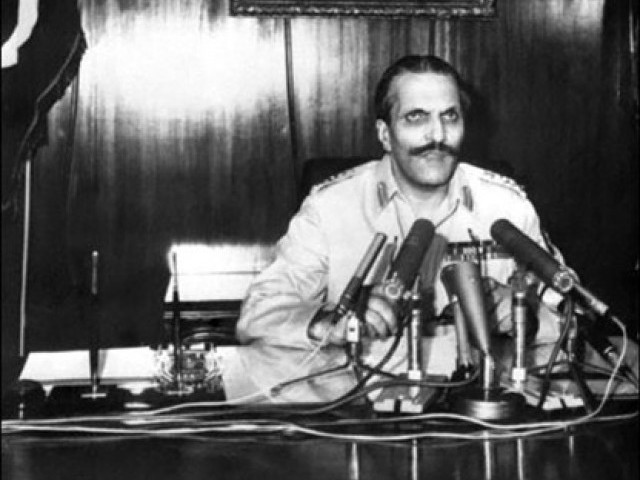 In the 1980s, there was a grocery store in H-Block, Model Town Lahore, called 'Blueberry Bakers'. Now that I think about it, I wish I had asked the owner, known to me only as 'uncle', why his establishment was named as such, especially since I am 100% sure the store did not have a bakery and neither did it ever offer any blueberries. Blueberry Bakers was one of my go-to points for Super Crisps and RC Cola.  While I might enjoy waxing nostalgic about where I bought junk food from as a 10-year-old, I'm guessing that's of little interest to the ...
Read Full Post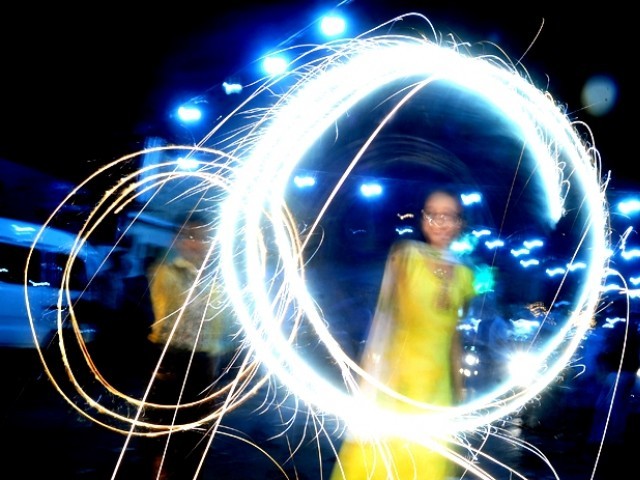 Shab-e-Barat used to be my favourite festival. Yes, 'festival' and like all festivals, Shab-e-Barat was entertaining, fun and spiritual. And for a crazy kid growing up in Lahore during the 80s and 90s, it was probably a little adventurous and unsafe too. The local marketplace would host tens of stalls selling all kinds of fireworks known to man. All the kids in the neighbourhood would save their pocket money for months to be able to buy their fill of patakhay. The most popular fireworks included the Anaar (a fountain of fireworks), the Hawaiyaan (rockets) and the Bum (bombs, but not the kind that would explode and destroy half a city ...
Read Full Post
So Shahzeb Kahn's parents have decided to pardon Shahrukh Jatoi and his accomplices "fi sabillillah" ("In the way of God").   Social and electronic media is in an uproar. TV channels are working themselves into a frenzy reporting on details of an alleged deal (worth Rs30 to Rs80 crores depending on what time you turn the TV on). Footage of a smug Shahrukh Jatoi flashing a victory sign as he leaves the court after being sentenced to death is being aired hundreds of times a day. Articles are being written saying things like "Shahzeb was shot a year ago, but he ...
Read Full Post