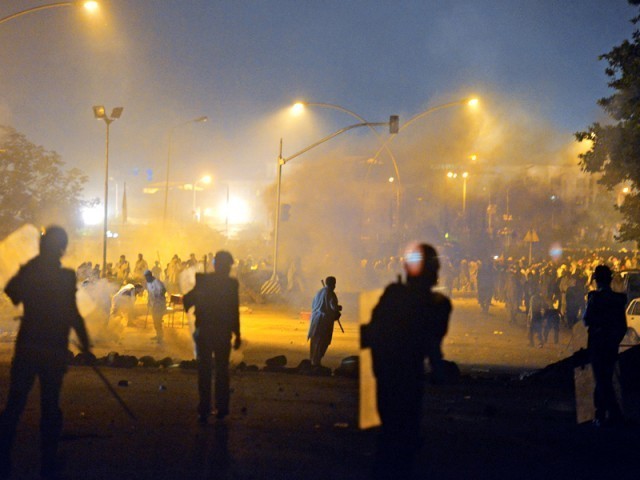 Loving Pakistan is a hard task. My grandmother would often blame our chronically chaotic predicament on the evil eye, and after the recent barbarity I find myself finding it easier and less emotionally exhausting to buy into her sentiments of our nation being cursed. It takes a lot for a state to unfold chaotically by opening fire and injuring more than 300 protestors. One can only wonder why the forces that govern the workings of our universe seem to always give us their worst backhand. They say history is the best teacher, but Pakistan is a hopeless pupil with no saviour to ...
Read Full Post
The military operation in Swat five-years-ago led to the displacement of approximately two million Pakistanis, who had to abandon their homes, commodities and lives overnight to a bleak and uncertain future. Facing obscurity, these two million refugees trekked to safer locales with infants and elderly in tow. According to United Nations Refugee Agency's (UNHCR) statistics, released as of September 11, 2012, there were 160,063 families still resigned to the Internally Displaced Persons (IDPs) status, of which 12% (18,783 families) were still residing in camps and 88% (141,280 families) were residing in host communities two years back. Though the World Food Programme (WFP) assisted ...
Read Full Post
We have all read the headlines:  a neighbour held for child rape in Faisalabad, two teenage girls raped and shot dead in Gujranwala and the latest in the never-ending list of gruesome crimes – the horrific attempt of a prayer leader to rape and kill a three-year-old child while she was at a seminary to study. Such revolting treatment of children in our homeland certainly makes everyone feel sick to their stomachs but one wonders what allowed such a shameful rape culture to prevail? There have been 2,713 rape cases registered since January 2012 according to research by the Awaz Foundation Centre ...
Read Full Post
All of us sat before our computers and our TV screens in the past year to see the different cases (the high-profile Stuebenville, Ohio rape trial, the India gang rape case in December) that had grabbed headlines all over the world. This brought back into action public discussion about rape and the corresponding legal protection for its victims. Recently, in what was perhaps a very positive move against sexual violence, the British police arrested a man due to his online threats against a feminist campaigner, Caroline Criado Perez, after she succeeded in her campaign to get Jane Austen's picture on a ...
Read Full Post
Dear Mr Adnan Rashid, Your letter has left me confused. Right after you expressed regret to Malala over her shooting you write: 'Taliban attacked you, was it Islamically correct or wrong…I will not go in this argument now.' I wonder if you and the Tehreek-e-Taliban Pakistan (TTP) are aware that our religion forbids the killing of any human being unless acting out of self-defence? It preaches nothing but compassion to children and forbids the killing of the offspring of one's enemies. So, Mr Rashid, how you can even suggest an 'argument' when the actions of your party were so vehemently against the teachings ...
Read Full Post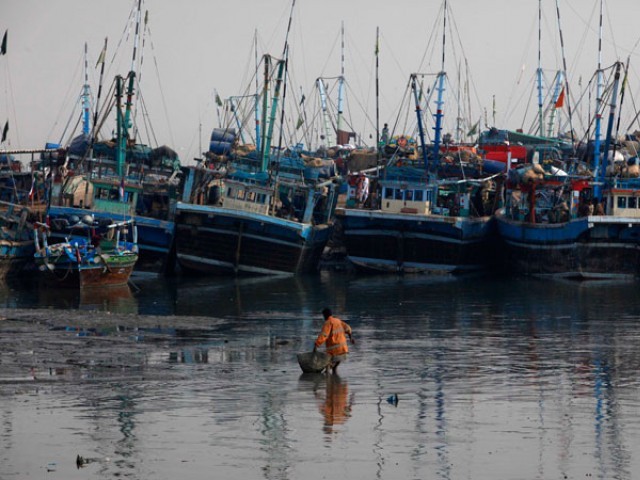 Enter Ibrahim Hyderi. From the foul and putrid smell that contaminates the air to the alleys upon alleys of shanty mud erections, this 4,000 year old basti (town) will leave you despondent. It has been deserted by the government, abandoned of literacy and polluted with all forms of abuse: child, drug and health. Its inhabitants lead a very dismal existence indeed. This crumbling and dilapidated town is home to a staggering 50,000 Pakistanis. As the rocking waves settle against the sweltering sun, a string of fishermen's boats line the docks. The effortless beauty is deceiving for while Mother Nature may majestically ...
Read Full Post