I perceive myself to be liberal because I believe that I am a pluralist. I am not an extremist in my political or religious views. I am proud that I am different — separate — and quite clearly a minority in my country. However, despite my so-called pluralism, I do not want to associate with those I call the 'jaahils' and the 'fundos' and in that sense I end up being disconnected from the mainstream. Some readers may not like this but I will give the example of the burqa-clad mother of four who believes that she is pious and righteous, ...
Read Full Post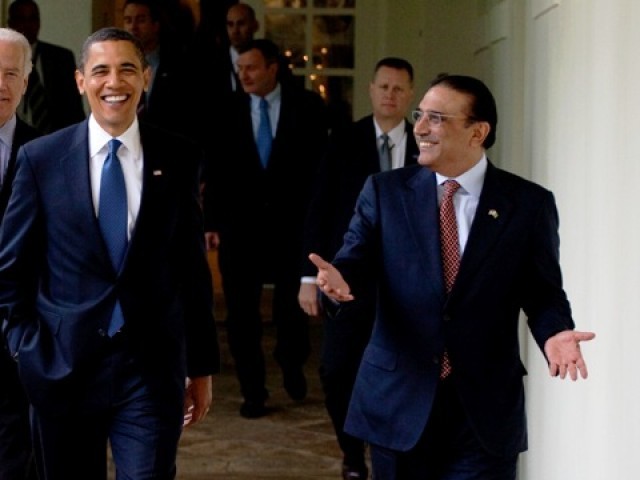 US President Barack Obama spared only 30 minutes for a meeting with our president this Friday. And even after those 30 minutes, the same drone (no pun intended) of mutual cooperation and cordial relations was discussed. The White House statement summarised the meeting by saying: "The discussion focused on our shared efforts to fight terrorism and promote regional stability, specifically on the importance of cooperating toward a peaceful and stable outcome in Afghanistan." The only new development seemed to be Obama's statement saying that he "is looking forward to visiting Pakistan later this year." That is what our government seemed to be jubilant ...
Read Full Post
My friend's brother, Saad, was driving back home from work on Shahrae Faisal when a car behind him honked frantically to get ahead.  Even though Saad was in the fast lane, he was apparently not fast enough for the Prado on his tail. He took a little time to slow down and moved into the next lane to give the impatient driver some room. Instead of just driving by, or perhaps offering a subtle note of gratitude, which we rarely witness on the road, the Prado sped ahead and swerved sharply in front of him. Four boys, maybe in their late teens ...
Read Full Post
"We request the people to stand united in these trying times." I hear this lingo on news channels during problems, crises, disasters and catastrophes. But now it seems people don't want to stand united. They don't want to have anything to do with the problems engulfing the country. My mother practically groans, "Please switch off the news channels. It's so depressing." It's called crisis fatigue. We are sick of our country's miseries. We are tired of hearing more bad news – even about the national team's losses. So instead of doing something about it, we choose repression and escapism. We run away, find ...
Read Full Post