Once again, the season of 'lotacracy' has begun in the country, where politicians and influential people switch their loyalties from one party to another for personal gain. Though these people call themselves politicians, they violate the principle of politics and jump to sit with those enjoying power. The word 'reconciliation' has eased their worries; they can now justify that this is all being done under the 'reconciliation policy' as everything is possible in politics. The tribal chiefs, landlords and other bigwigs in Sindh were once in the PPP's rival camp sitting with former president General (retd) Pervez Musharraf. Now, they have formed ...
Read Full Post
Following predictions of heavy monsoon and subsequent flooding, the Sindh government has started planning for early recovery and relief by declaring emergency in nine sensitive districts. Relief camps are being set up, while ministers and officials concerned stated that "there is no prediction of floods; we have made all arrangements to mitigate the rain emergency". Sindh has faced floods for the last two years amidst the same statements and promises made by responsible people of the government. Following these promises, the people of Sindh experienced much devastation. Every minister seems to have memorised the following statement: 'for the last 10 years, ...
Read Full Post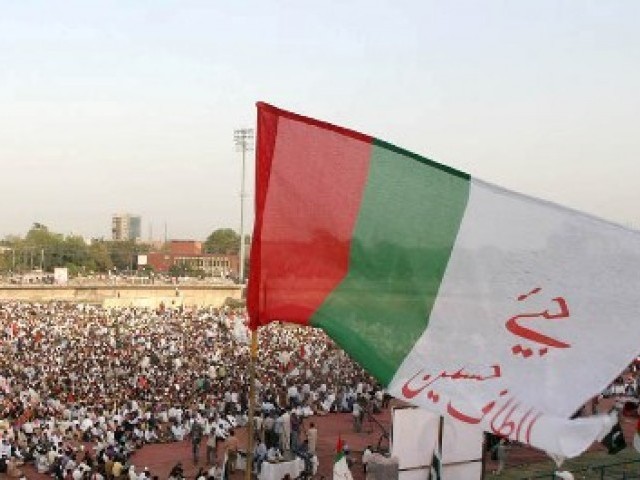 A bill — proposed by the MQM and recently moved in the National Assembly —  to create more provinces in the country has sparked a new discussion in Sindh. Already, many have decried it as a conspiracy to break up the province. The politics of allegations and counter-allegation on the issue has once again started compelling leaders of every political party to act as if they are big 'defenders' and 'nationalists' and will guard the borders of the province. PPP leaders are of the view that they are the 'sons of the soil' and will 'cut the hands' and 'smash ...
Read Full Post
President Asif Ali Zardari's speech was not what I expected it to be. It went against all predictions and rumours by different analysts that had stated that our president, in his speech at Garhi Khuda Bux, would hit back at the establishment for conspiracy against him in the Memogate scandal. Zardari, however, remained mum on the issue. Rather, in a few words he said that "the parliament is supreme and all forces come under its control." However, most of those who witnessed his speech wondered when exactly he had asked Chief Justice Iftikhar Chaudhry "what happened to Benazir Bhutto murder case." ...
Read Full Post
Once again the chief minister of Sindh, the governor of Sindh and other responsible senior functionaries of the government have taken notice of the recent spate of target killings in Karachi. But I have to say that I have been reading such reports ever since my childhood, saying that such and such authority has taken notice of such and such incident, and promising such and such action. But it has never really amounted to anything except an exercise in public relations. The first time I heard of this "taking notice" was when a provincial minister education 'took note' of an incident ...
Read Full Post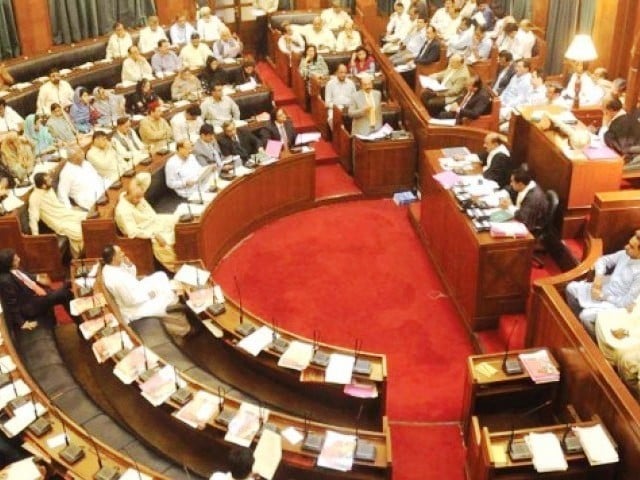 In June 2010, legislators from the Sindh Assembly zealously thumped their desks after passing a bill for the establishment of the "Sindh Revenue Board" to collect sales tax on services. While covering the story, I was surprised to know that a majority of legislators were not even aware of the bill's significance; they didn't know the difference between tax on services and tax on goods. One of the MPAs went on to say, "We have no idea about the bill; it is enough that we have supported it." And I can assure these were the exact words of the lawmaker, who ...
Read Full Post
A few days ago, I received frantic calls from some people from my village in Kamber-Shahdadkot district, informing me of an attack on the village by bandits. I was told that not only were the police absent from the village, the SHO was also unwilling to lodge a case against the criminals. A few victims even travelled to Karachi to meet the Sindh home minister but, despite their best efforts, they were unable to get an appointment, while their complaints with the IGP, home department and CM complaint cell are yet to receive any response from our so-called democratic government. Incidents of ...
Read Full Post
As flood devastation continues, provincial governments seem to be in a race to show which province has suffered the most. The race, of course, is to qualify for most funds for rehabilitation. I fail to understand why we are only running after funds, putting commitment to the side at this point in time when we are faced with a massive catastrophe. How long will this attitude continue? The Khyber-Pakhtukhwa government says that more than one thousand people have lost their lives in the province. This makes the province on top of the list of victims. Other provinces are citing the number ...
Read Full Post
My grand father used to tell us about a flood that swept away hundreds of villages in our district, Larkana in 1945. Our family was forced to leave their home and move.  The second flood that hit our area was in 1947 and had the same intensity. Many lost their loved ones and a few elderly men can still recall the devastation. With this dark history, it is little surprise the 2010 floods have caused panic in my village even though it does not fall in the Katcha area. "I have learnt that flood water is coming towards our village! Please tell me where we can ...
Read Full Post