One must feel some level of joy when people finally start seeing the Pakistan Tehreek-e-Insaf (PTI) for the hypocritical party it is, and start seeing Imran Khan as the megalomaniac he always was, but that feeling of joy soon evolves into disgust instantaneously after one is reminded of what happened outside the Army Public School (APS) in Peshawar today. If you haven't been following the news or your social media feeds, parents of the martyred APS students protested outside APS today, and delayed Imran's arrival at the school. He was accompanied by his wife, Reham Khan, Khyber-Pakhtunkhwa (K-P) chief minister, ...
Read Full Post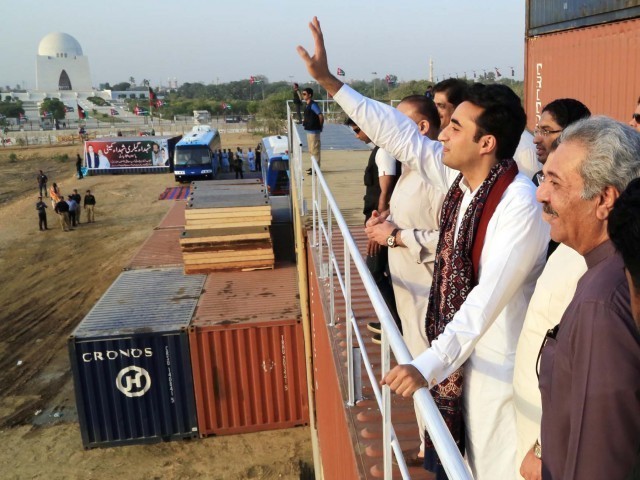 One does not have to be an Imran Khan fan boy to realise what is wrong with Pakistan and its ruling class. The primary reason Imran's message has resonated with the masses is due to their longing and need for this current system to "change". Today, as the Pakistan Peoples Party (PPP) prepares to throw one awesome party of their own, I doubt if that "change" will have anything to do with them. It seems that this dog is not willing to learn new tricks at all. It is beyond comprehension, in a country where the capital has been besieged by two political ...
Read Full Post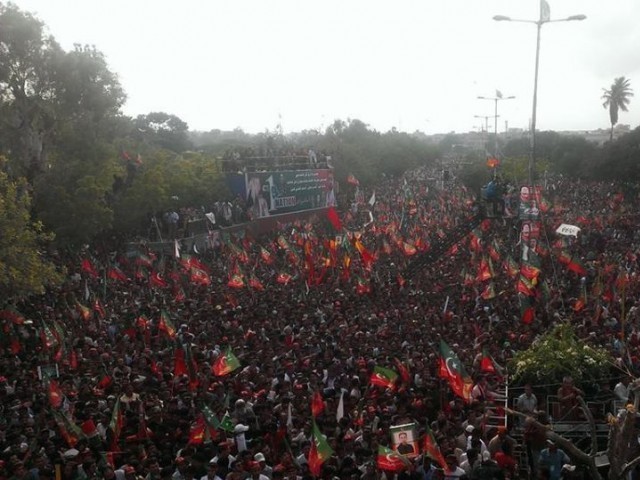 Pakistan Tehreek-e-Insaf (PTI) Chairman Imran Khan, DJ Butt and their merry gang kicked off their Pakistan tour yesterday by visiting the Muttahida Qaumi Movement (MQM) stronghold; Karachi. They undoubtedly drew a large crowd consisting of people from all walks of life. But then again, so does Jamaat-e-Islami. Large numbers at rallies or not, one thing that really gets to me is the massive pool of contradictions that are the PTI. They are credited with 'emancipating women' and the number of women at their processions and rallies is always highlighted. Yet the party had the lowest number of women contesting general seats ...
Read Full Post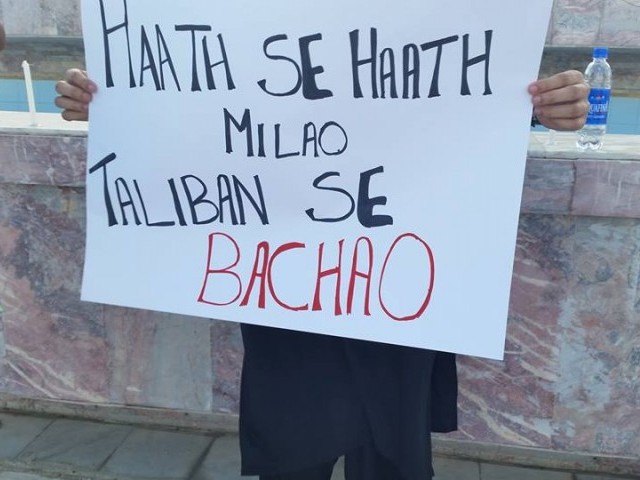 I promise this blog will not bash Pakistan Tehreek-e-Insaf (PTI). My stance on the Tehreek-e-Taliban Pakistan (TTP) is extremely straightforward. I strongly feel there is no room for negotiations because there is simply no middle ground. There is nowhere that the TTP can be met halfway. They have two very clear demands – Pakistan must break off all relations with the United States and Pakistan must accept their version of Shariah law. The first demand might be a matter of foreign policy, but the second is a matter of lunacy. How would these negotiations even go about? What we can do is ban ...
Read Full Post
Let's discuss what took place early Thursday morning on BBC's Newsnight with Jeremy Paxman. The show reported that Muttahida Qaumi Movement (MQM) Chief Altaf Hussain was being investigated for money laundering worth at least 400,000 pounds as well as for provocation of violence, the penalties of which are 14 years' incarceration and life imprisonment respectively. The news report by Owen Bennett Jones featured video clips of Hussain making statements mentioning 'body bags' and 'abdomens'. It also showed an outline of the assassination of MQM leader Imran Farooq and a number of interviews including a former MQM member, Naim Ahmed, and a former ...
Read Full Post
Recently, a controversial statement was made by the champion of Clifton and Defence, MNA Arif Alvi, who also happens to be the Chief Whip of PTI. He felt, during a television talk show, that it was perfectly acceptable to give in to the Taliban's demand for the abolishment of coeducational schooling. He voiced his opinion on this topic and stated that segregating schooling was something cultural and acceptable. Some Pakistanis including myself might believe that giving into anything that the Taliban demand by force is as bad a blow to Pakistani sovereignty as illegal drone strikes, but that's just the pseudo-liberal lot ...
Read Full Post
In less than a week's time Pakistan reaches a historic milestone- we vote! One might be a little sceptical of how free and fair these upcoming elections might be, but regardless, this will definitely be an achievement for us as a nation and it will prove that the democratic process seems to be thriving in Pakistan. As a citizen of Karachi, I have had a history of having unorthodox political views and have enjoyed being the odd one out, not concurring with the masses and arguing endlessly. However, what has alarmed me recently is that it has become increasingly difficult ...
Read Full Post