The alarm bells were not ringing in the desert heat; they were, in fact, ringing aloud in the immediate aftermath of the Pakistan team's recent achievement; drawing the Test series 2-2 in England. On the back of a resounding victory at the Oval, Mickey Arthur stated that the plan that won Pakistan that Test was, in fact, a plan that Pakistan would adopt moving forward and is seen as the long term solution for the batting line-up. But did it really win us with that Test? After much deliberation, when Arthur was appointed, it was seen as a step in the right direction to modernise ...
Read Full Post
It's the move that sums up his time as chief selector of Pakistan and it might be the move that will determine his fate at Pakistan Cricket Board (PCB) headquarters.  It just isn't a Pakistan World Cup squad announcement without some controversy; add Haroon Rasheed as chief selector to the equation and you were bound to have one of the more bizarre selections even by Pakistani standards. Photo: Screenshot In a move which would make Theo Walcott's inclusion in the England squad for the 2006 World Cup seem justifiable, Khurram Manzoor was picked over Ahmad Shahzad and ...
Read Full Post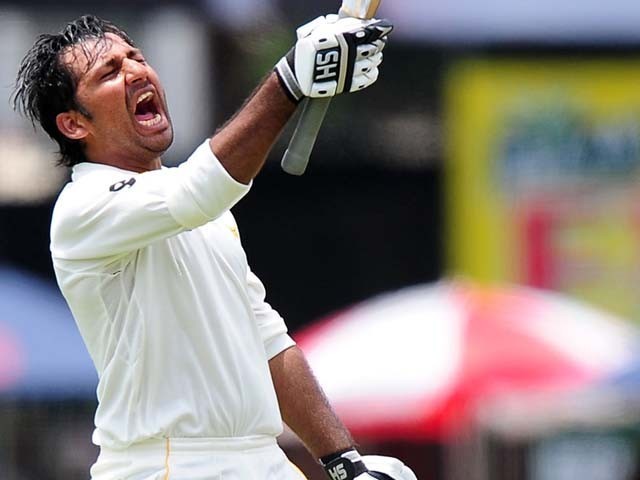 It started during the World Cup 2015. What was first a dialogue from an extremely popular and recent Indian movie, took over nearly all Pakistani TV stations. It was simply inescapable. Any news channel you surfed through, you would hear it, "Sarfraz dhoka nahin day ga!" (Sarfraz won't betray you!) Photo: Reuters In the midst of an inauspicious start to the World Cup campaign and the team management's baffling decision to persist with the woefully out of form Nasir Jamshed, a state of frenzy engulfed the nation over the perceived injustice done with Sarfraz Ahmed, Pakistan's hero of the previous ...
Read Full Post
It's been a strange ol' week, even by Shahid Afridi's standards. Afridi has gone from 0 to Afridi in just under the space of a week. And if that last sentence contains an excessive use of our T20 captain's name, then I make no apologies. That is exactly how the past week has felt. After stating last week, "The fact is that senior players are letting the team down. We can't expect to win much with our current poor form. I want to lead from the front, and if I feel that I'm going to be a burden, then I will quit the ...
Read Full Post
This was the moment the World Cup came alive. Until now, Pakistan and its fans had sleepwalked through the World Cup. The team had, until now, been doing a fairly good job of alienating its fan base. The mood back home was as sour as one can remember in recent times, after facing humiliating losses to India and West Indies followed by a narrow win over Zimbabwe. But this team has a habit of roping you back in just when you think you are done. Pakistan entered the match having never beaten South Africa in their previous World Cup meetings, and having won only four of ...
Read Full Post
And so the ICC's purge against off-spinners continues, with Mohammad Hafeez being the latest victim. It has come as no surprise given the recent suspensions of off-spinners globally and the warning Hafeez himself received when he was reported during the Champions League T20 in September with Hafeez due to be tested at Loughborough on November 24, 2014. In fact, the Pakistan Cricket Board (PCB) itself has been pro-active in this matter, forming a five-member committee which included ICC Elite Panel Umpire Aleem Dar and Pakistan's spin bowling coach, Mushtaq Ahmad, to weed out suspect actions before they reach the international stage. However, the news of Hafeez ...
Read Full Post
A change in leadership is needed. No, I'm not referring to the upcoming elections, nor am I talking about our favourite pantomime villain Misbahul Haq. I am in fact, referring to the Pakistan Cricket Board (PCB) Chairperson Zaka Ashraf, our supposed saviour from the tyranny of Ijaz Butt. So focused, it seems, are we on Ijaz Butt's disastrous tenure that we fail to see the many failures of Zaka Ashraf and his lack of achievements. However, this article is not a comparison between the two; it only deals with the latter and his regime. A fresh start Although the PCB was riddled ...
Read Full Post