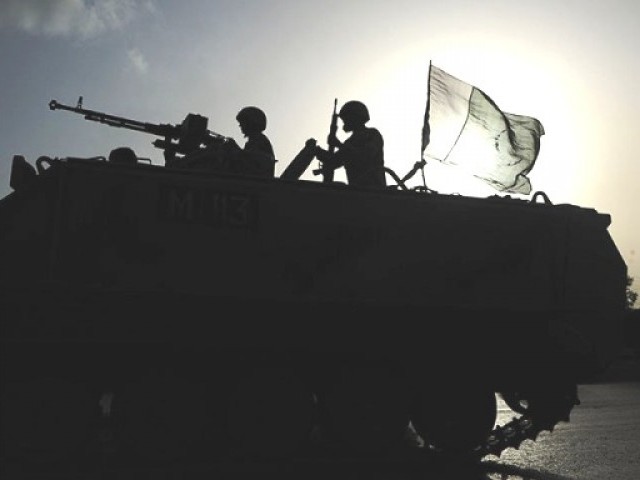 It's been more than a decade since I have felt safe in my own country. Through times, I have experienced phases that this country has seen, but never have I seen such a demanding situation that seemed never ending. But now, finally, there seems a light at the end of this tunnel – maybe children will be able to play on the streets again… like I used to. Now, finally, we are taking the war to the enemy. I remember the day Lal Masjid was attacked. There were many discussions on various forums about whether the government was right in taking action ...
Read Full Post
It has been 65 years since Pakistan's independence. During this period, Pakistan has seen a lot of transition. From Ayub Khan's industrialisation to Zulfiqar Ali Bhutto's socialisation, to Ziaul Haq's Islamisation to Musharraf's enlightened moderation and war on terror, we have had our fair share of ideologies and doctrines. Being a 22-year-old, average Pakistani guy who hasn't seen most of these periodic transitions, I can naively (and safely) assume one similarity between all of them – the class divide in our society has remained unchanged throughout these six and a half decades. Every now and then I come across drawing room discussions where people, ...
Read Full Post
The first time I fell in love, I was a mere child. My first love was not a person but the numerous animals surrounding me, and as I grew older, this love and interest in the animal kingdom only grew. Photo: Reuters Hence, it was no surprise to anyone that my favourite television programme was the Society for the Prevention of Cruelty to All Animals (SPCA) documentary on the Animal Planet channel. SPCA is an NGO based in the United States which works for animal rights and raises its voice against cruelty to animals. Their television program showed ...
Read Full Post
I have always wondered why every other Pakistani is so heavily influenced by the West. Was it the media or was there really something impressive about them? I have to say, after my visit to the States, I have fallen in to the same trap. Here is my story… As I landed at the Los Angeles International Airport, I stood in the immigration line, patiently waiting for my turn. A few minutes later an officer called out to me from a distance and asked me to leave the line. I did as I was told to and the officer slowly walked up to ...
Read Full Post
Ever wondered what the butterfly effect would be if one person who helped shape history was not there in the chronological time line? Without Abraham Lincoln and Winston Churchill, America and Britain wouldn't be the same today. Had Martin Luther King died before making the "I dream of a day" speech, who knows how African Americans would be treated today. Pakistan has also seen its fair share of inspirational people. They provide not only hope to Pakistan with their actions but also provided dignity with their thoughts and stance. I have a list of five names whose presence is so fundamental to Pakistan's ...
Read Full Post