PCB's approach seems to be:  "Live in the moment. Forget the past and don't concern yourself with the future".  The future is what the PCB is not looking at and after the recent defeat against India there is a massive cry to rid the team of senior players who have now become a liability. The men under the PCB radar are; Shoaib Malik, Kamran Akmal and Imran Farhat. Shoaib Malik made his ODI debut in 1999 at Sharjah. He has played 216 ODIs and has scored 5490 runs at an average of 32.6. The significant thing is that he made his last half century ...
Read Full Post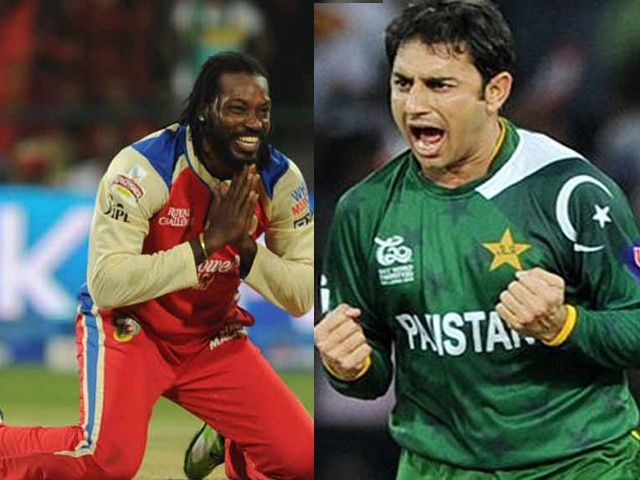 In cricket, rivalries go way back; Miandad-Lillee's and Imran-Botham's conflict are a few examples worth mentioning. I have also witnessed the same between Wasim Akram and Brian Lara; Wasim Akram got the best of Brian Lara at least seven times. Similarly, there was a rivalry between Glenn McGrath and Brian Lara where McGrath got Lara out on 15 occasions. Although, this might not be interesting to some of us, this is something spectators invest their time looking upon. However, in recent years after the emergence of domestic T-20 leagues, players have gelled in well with each other and that dangerous yet ...
Read Full Post
A 16-year-old leg spinner struck the fastest ODI century in 37 deliveries with the help of six fours and 11 sixes on October 4, 1996. After his outstanding performance, he was included in the team as playing XI batsman. Boom Boom Afridi is his name! I'll tell you my story now. Whenever Afridi appeared to bat, I used to instantly stand up and chant his name. It's this feeling that overcomes me each time I see him that I find hard to describe. I remember a match that was held at National Stadium in Karachi in which Afridi was batting superbly and ...
Read Full Post