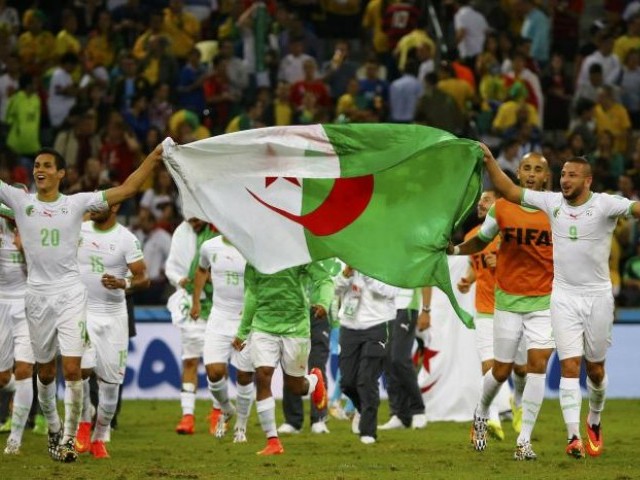 The World Cup 2014 is about to reach its final stages, with the quarterfinals matches starting from Friday, July 4. The knockout rounds saw major teams facing a tough challenge against underdog teams and five out of eight matches went into extra-time so that a winner could be decided. This highlights the intensity of these matches. The clash between the mighty Germans and the dark horses, Algeria, also went onto extra time. Andrea Schurrle scored in the opening minutes of the extra time, to give Germany an edge over the highly impressive Algerian side. Mesut Ozil doubled Germany's lead in the 119th minutes and ...
Read Full Post
One of the greatest and highly anticipated sports event is about to kick off on June 12, with the host nation Brazil facing Croatia in the first match of the FIFA World Cup 2014. Participating teams have already started preparations ahead of the competition, with some European teams travelling to the Americas a few days beforehand, to get used to the warm weather conditions in Brazil. Coaches have announced their squads for the World Cup, comprising of the best and fittest 23 men – according to them, that is. However, there are some notable miss-outs from the squads being carried to Brazil. For ...
Read Full Post
The Union of European Football Associations (UEFA) Champions League semi-final on Friday may have brought a feel of fear in the hearts of Blaugrana fans, after they drew against the mighty,title-hungry German side, Bayern Munich. Having a star-studded side, Bayern Munich has a great chance of getting through to the final of Europe's most elite competition. On the other hand, FC Barcelona, which is pretty much injury struck, will not let go of this pulsating tie that easily. FC Barcelona has sent their message directly to all the teams in competition after they overturned the two-goal deficit against AC Milan at Camp Nou ...
Read Full Post