What started off as an informal jam session for a movie song turned out to be a viral rage and cult favorite of kinds: Why this Kolaveri di has been trending worldwide on Twitter and has secured millions of hits within just days of being aired. Songs from South India have always managed to capture the pulse of the people, be it Prabhu Deva's Urvashi or Aa Ante. This tanglish (Tamil and English) song, however, is slightly different. This song came to the fore and soon took over almost everyone's music players, and the person who managed to pull this off is Rajinikanth's daughter, Aishwarya, and son-in-law Dhanush. A lot of ...
Read Full Post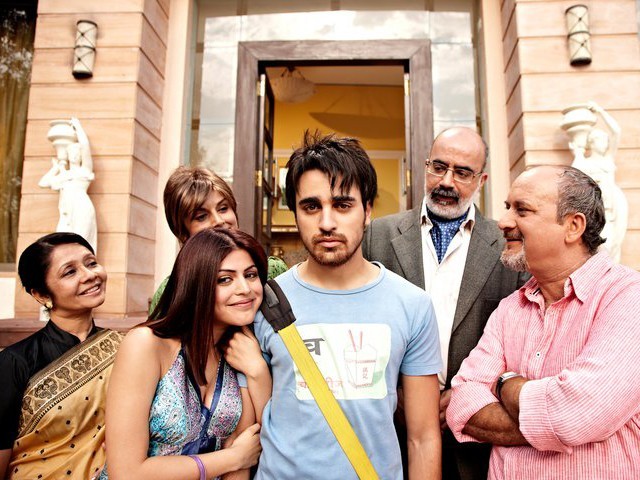 Much has been said about the expletive filled language used in Delhi Belly. However, there are very few films which make you cringe with delight, and this movie happens to be one of them. In Aamir Khan Productions' latest venture we meet three roommates, living in the filthiest bachelor pad ever in Delhi: 1. We have journalist Taashi (Imran Khan), who is stuck in limbo and has to decide whether he really wants to marry his annoyingly shrill OCD airhostess girlfriend Sonia (Shenaz Treasury) and sought after by his sexy co-worker Menaka (Poorna Jagganathan). 2. Photojournalist Nitin (Kunal Roy Kapoor) who suffers one ...
Read Full Post
Bollywood and crime have always had a strange connection, not only in reel life but also real life. Recently, Shiney Ahuja was sentenced to seven year imprisonment for raping his maid. The incident made many celebrities cry foul stating that they are soft targets. Meanwhile, many rejoice the fact that maybe, finally it is the end of celebrity feudalism. To be quite honest, for many celebrities being famous doesn't go in their favour. When people file frivolous PILs (public interest litigations) over unimportant issues the paparazzi goes overboard highlighting the scandals to win more eyeballs, celebrity viewpoints are justified. In the case of ...
Read Full Post
The Shiv Sena was lying pretty low for a while but that was too good to be true. This publicity hungry party decided to tell the people they exist during the cricket season. One comment from Shahid Afridi, saying an India-Pakistan final would be a good watch, was enough to trigger anti-Pakistan sentiment. Bal Thackeray will apparently decide whether or not to allow the Pakistani team to play at the Wankhede Stadium in Mumbai if they reach the finals. Thackeray through time Till Bal Thackeray headed the Shiv Sena, the party had a moderately strong hold in Maharashtra. However, after his son Uddhav ...
Read Full Post
The ICC World Cup 2011 is just around the corner and the hysteria has already kicked in. Issues of the grounds and change in certain venues haven't dampened the spirit in a country where cricket is close to being religion. With a Rs1.2 billion insurance cover to an estimated Rs6.3 billion of betting money riding on this game, this year the mania is a little different from the previous years. Undoubtedly, India is being counted as one of the hot favourites to win the World Cup. After the 2003 team led by Saurav Ganguly, this team captained by M S Dhoni ...
Read Full Post
Its been two years since Mumbai's landmarks were attacked and 26/11 became a date etched in the minds of every Indian. Those 60 hours are practically unforgettable, even for those who were at home, witnessing the horrific event unfolding on TV. On the second anniversary, the city has been turned into a virtual fortress. Security has been stepped up and vigilance increased. Naka bandis on main roads, patrol units have been set up around all the city landmarks and mock drills have been conducted. But these steps are taken today, what about in between these two years. Chugging back to normal While ...
Read Full Post
Being a secular, multi-religious country, there are a number of festivals celebrated in India and the festival season just doesn't seem to end. If Diwali just went by, well now comes Bakra Eid. And when someone talks about unity, at least when it comes to occasions like these, what's great is people coming together irrespective of their religious backgrounds. Yes, when it comes to the religious practises like the prayers and sacrifice, its only the Muslims who do follow it and most Muslims have to go to the slaughter house or local mosque compound for the sacrifice so as to ...
Read Full Post
Indian television has suddenly seen a surge of Indo-Pak bonding in the last month. What started off as a peace-building initiative through music, by singers Sonu Nigam and Rahat Fateh Ali Khan in the form of Chhote Ustaad, seemed to set a trend. Bigg Boss 4 had two Pakistani artists on its show soon afterward. However, while the first was a novel, brilliant idea, the second I have a problem with. Chhote Ustaad, as we all know, had one Indian and one Pakistani singer team up and compete with 11 other such pairs of children. While Sonu Nigam and Rahat Fateh ...
Read Full Post
My sole purpose of watching Aisha, was to see how Sonam Kapoor who claims to be an avid Jane Austen reader would recreate her master piece 'Emma' on the silver screen. Alas! Aisha was no 'Emma.' Although it was an adaptation of the book, the film could very well be touted as a desi Sex and the City. Aisha Kapoor (Sonam Kapoor) is the archetypal uptown girl from super rich Delhi. She's smart,  sassy and devotes her time to animal rights, art exhibitions, polo matches and shopping sprees along with her newly found obsession – matchmaking. The film takes us on ...
Read Full Post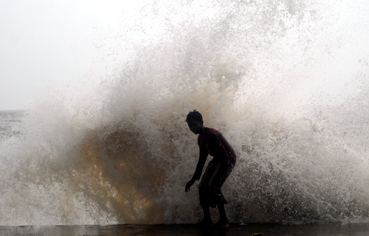 The monsoons have always been special for every Bombayite/Mumbaikar, and no matter how much the BMC (Brihanmumbai Municipal Corporation) tries to make us hate the rains with the potholes, mismanaged traffic and water logging, one can't help love the monsoon magic. The city looks the best during this season as the skyline changes colours from different hues of crimson to blue to grey. Those endless walks on Marine Drive, Carter Road and Worli Sea Face suddenly seem to have a different appeal all together. The wind blows through your hair and the waves kiss your cheeks during high tide and splash ...
Read Full Post