The charged air of "change" in recent elections caused many political parties to promise an end to terrorism and a return to peace, albeit without a clear strategy as to how this would be achieved. The Pakistan Muslim League Nawaz (PML-N) and Pakistan Tehreek-e-Insaf (PTI), parties that have otherwise engaged in name-calling and bitter rivalry, appear to agree on the necessity for peace in the region; peace that they claim can be achieved through "peace talks" with the Tehreek-e-Taliban Pakistan (TTP). As a common Pakistani citizen, I would vouch that nobody of sound mind and loyalty to the country would ...
Read Full Post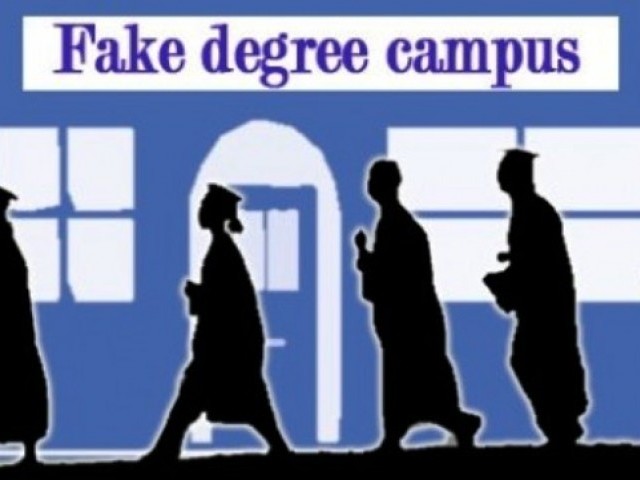 It is almost refreshing to see the Election Commission of Pakistan (ECP) scrutinise politicians with fake degrees, unpaid bills and bank loans. While I am fairly certain that some of this scrutiny comes with a pinch of biased resentment, it is neither unwarranted nor undeserved. Those who lie, cheat and steal while entrusted with the future of the country lack the fundamental premise for being awarded political candidacy: character. Justice cannot and should not operate with the childish notion of "but he/she did the same", the fact that a selected few have been let off the hook does not absolve the ...
Read Full Post
Come election year, political parties bring out the big guns to strengthen their political campaigns and make their case for the right to the electoral mandate. The Pakistan Peoples Party (PPP) has offered higher minimum wages in an effort to appeal to the masses, or perhaps, cloud voter decisions with promises of money The Muttahida Quami Movement (MQM) has resigned from the Sindh government because evidently it takes five years to realise that an alliance is dysfunctional. The Pakistan Muslim League Nawaz (PML-N) has shiny new buses and underpasses to show "real development"; even ex-dictator Pervez Musharraf is all set to return and ...
Read Full Post
From a very early age, girls are taught to be responsible, politically correct and open to compromise, with a greater emphasis on conformity for societal appreciation. There is just one problem, most of these lessons are bequeathed with the view of a woman's future home, future in-laws, hypothetical husband and even more hypothetical children. Lessons that bring forth a form of "automatic decision- making" that is of the "school-college-marriage-kids" variety. It is almost as though a majority of women conclude that the ultimate result of any pursuit prior to their mid 20s will be matrimony and anything different would be rather ...
Read Full Post
It's easy to be disheartened by the general state of affairs in Pakistan at present. We seem to have lost the capacity to choose dialogue over violence, to stand for what is right over joining the latest political circus (Tahirul Qadri et al), and to be a nation, if ever we were one. And now we've taken to something not-so-new, driving out all elements that are deemed non-Pakistani, or non-Muslim perhaps — there is little distinction between those terms of late. The latest 80 plus Hazaras massacred, depicts what is swiftly becoming nothing short of genocide. To what end, I ask? What ...
Read Full Post