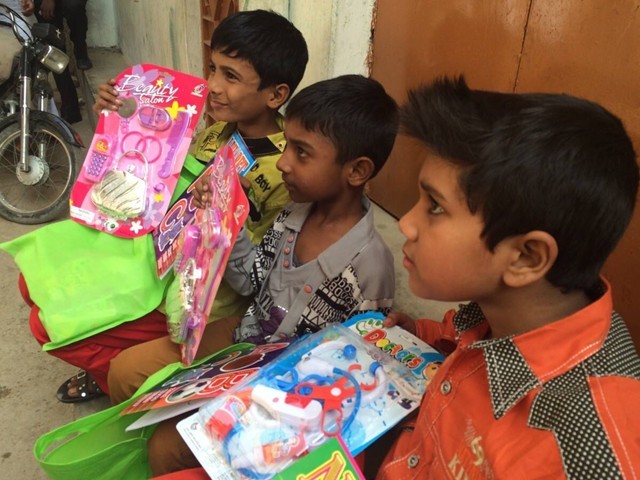 Full disclaimer: I'm writing this because the lovely blogs editor who sits across the room from me thinks it's important you and I discuss my toy drive. So hello reader, let me tell you about the Xmas Toy Drive. Ok, that sounds like the pen pal letter some poor sod wrote in fifth grade and then wondered if the reply got lost in the mail. As you can see, I'm not very good at selling myself — no pun intended. But see, here's the thing, I don't need you to buy something from me. I can't sell you much to begin ...
Read Full Post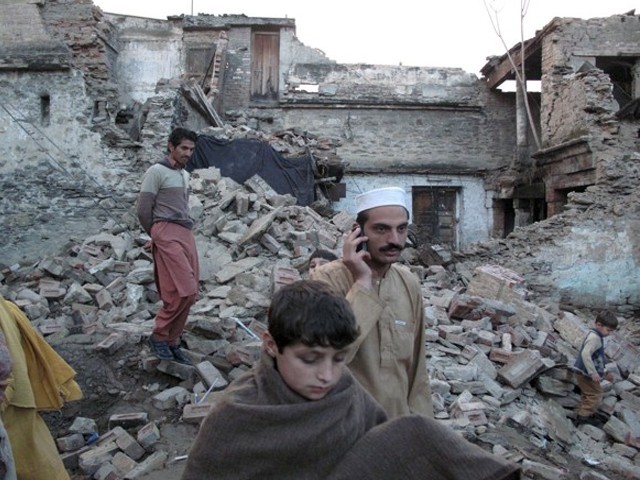 Those who did not die in the quake will die as 'survivors' forced to live in the cold, stressed and without shelter. Their immune systems vulnerable, their bodies exposed to so many dangers, what chance have we given them. That's what happened to five-month-old Arshad Ali whose house was flattened on October 26, 2015.  Anyone too young, too old, sick or pregnant who is a 'survivor' has no chance of surviving in a tent in Khyber-Pakhtunkhwa's (K-P) winter. If anyone thinks change is afoot in K-P, they need to take a look when Khan Sahib or Raheel Sharif are not visiting. That is ...
Read Full Post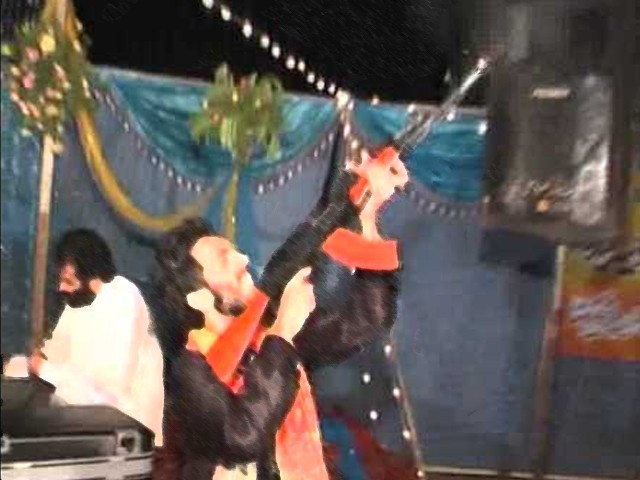 Since months now, every second night, some fat cat decides to mark a wedding with insane amounts of aerial firing, followed by what – to my untrained ear – sounds like a small bomb blast. Insane, right? You'd think by now, people would have realised that this is a) unsafe b) uncouth  and c) something that will make people wake up at 3am in panic – any of the above realisations should easily bring an end to such behaviour. Forget about how all this might be illegal – after all, that's never stopped us from having a bit of 'fun'. Nope. Without fail, ...
Read Full Post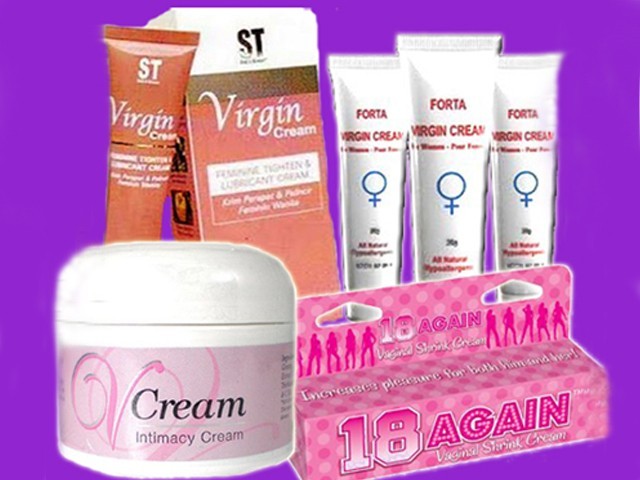 A few months ago, I noticed pharmacies in Karachi were carrying topical cures for lost virginity, "re-virginising" in a tube. These over-the-counter fixes were everywhere – counters in large supermarkets, small pharmacies acting as corner shops – hard to miss once you knew it was out there. One of the names is hard to forget, 'B-Virgin', the package displaying a youthful girl smiling at white flowers. I admit there is the potential for dark humour given the name; instead it just makes me very sad. This is the message we are giving our girls, our women. "Don't be true to yourself; instead invest, medicate and ...
Read Full Post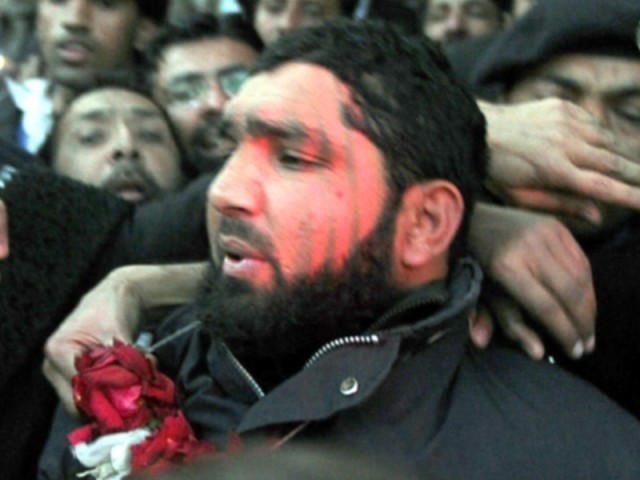 It's hard to know where to begin when a lawmaker in the National Assembly says a cold-blooded murderer should be released. Only expletives follow when you realise it was a Pakistan Tehreek-e-Insaf (PTI) MNA and former governor of Punjab Salman Taseer's murderer Malik Mumtaz Qadri is the killer in question. A man sentenced to death by a court of law.  These are the lawmakers we elected folks. Naya Pakistan has arrived. A country where we try to wash our hands off a war which is being fought on our soil, against our security forces by monsters we created with the ...
Read Full Post
When my phone gently buzzed with a Guardian alert on Wednesday, I was tempted to ignore it but I didn't. What I read made my heart sink. Someone was talking about a British soldier being hacked to death in Woolwich, South London and Theresa May was summoning Cobra – a crisis response meeting only called for matters of national security. That could only mean one of two things:  a terrorist attack perpetuated by home-grown elements or external forces. From the Twitter details streaming in, it sounded more like the former. In fact, it sounded less and less like a carefully ...
Read Full Post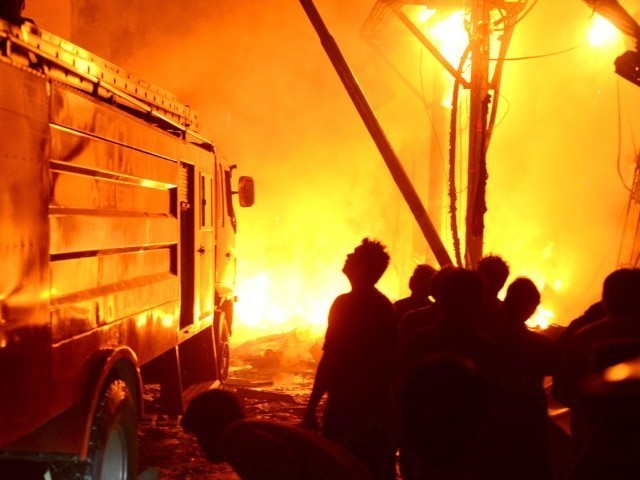 It's 1:20am on March 4, 2013. As I write this, at least 40 or so families are feeling a searing, soul-wrenching pain, which most of us can't even imagine and some of us can perhaps relate to. I am trying to imagine what they are going through. I don't want to live it, but I want to somehow feel something other than anger. When they have a moment of stillness, family members are probably painstakingly recreating and reliving the last moments of their loved ones. When you lose someone you love, you think of how their last few minutes were. Was it ...
Read Full Post
I am not a national security expert – I could not intelligently drop one relevant term if I wanted to. Thanks to my mother's geographical coordinates when she gave birth, I have a green passport (for which I signed away the religious rights of over three million Pakistanis). I feel like someone is about to sign my rights away as our politicos endorse negotiations with the Tehreek-e-Taliban Pakistan (TTP). Again. On February 14, as the world celebrated One Billion Rising (OBR), marching and dancing in protest against women's rights being violated, a room full of (mostly) men decided talks with a ...
Read Full Post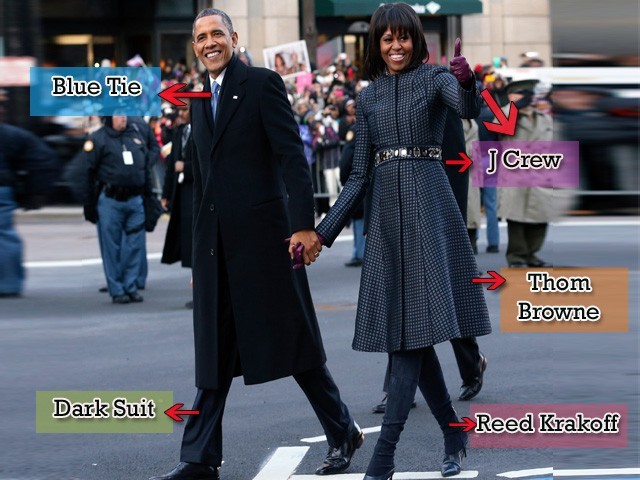 Yes I admit, after spending eight hours at a news desk in Pakistan, I curled up in front of my laptop –to follow more political theatre – in this case President Barack Hussein Obama's (BO) second inauguration. Since The Guardian does great 'live text', embedded with videos, tweets, and (to-be) memes, that's where I was keeping up with the Obamas. I realised as I scrolled down The Guardian 'As it happened' page to the am (Eastern Time) posts, 'what the First lady of the United States wore' was getting ink. No details of what the President of the United States ...
Read Full Post