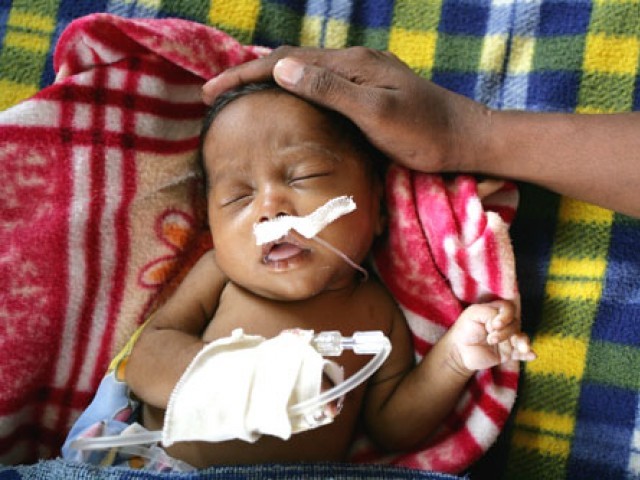 During the 1970s the world woke up to the realization that there was a deadly assailant on the loose who was out to get little children! So deadly was this assassin that soon people began comparing it to a jumbo jet that took off every one minute and crashed as soon as it went up killing all the 400 passengers onboard. Yes, this vicious murderer was taking the lives of 400 children every minute! After more than 30 years the brutal slayer is still at large and responsible for 19 per cent of all under-5 deaths in the world. Scarily, ...
Read Full Post
The three-day high level moot of world leaders to evaluate the work that has so far been put into achieving the Millennium Development Goals (MDGs) has entered into its last day at New York. The MDG summit primarily aims to accelerate the progress towards the MDGs by 2015, taking into account the progress made towards the internationally agreed development goals. The summit is expected to undertake a comprehensive review of successes, best practices and lessons learned, obstacles and gaps, challenges and opportunities, leading to concrete strategies for action. The meeting holds immense meaning for Pakistan for reasons that are more than ...
Read Full Post
As a kid I grew up listening to older members of the family discussing conspiracy theories all of which concluded with 'Pakistan tootnay wala hai'. I didn't exactly understand what that meant but the sentence always scared me. By the time I reached my teens, the conspiracy theories were still alive and kicking and the wretched conclusion was still the same. However, by then I knew what it meant and it scared me less; there was faith in the future and overwhelming love for Pakistan to be bothered with the conclusions of drawing-room discussions among withered bureaucrats and bored ...
Read Full Post
At independence, Pakistan had a poorly educated population and few schools or universities. Although the education system has expanded greatly since then, debate continues about the curriculum, and, except in a few elite institutions, quality remains a crucial concern of educators. According to data provided by the Ministry of Education, there are 256,088 educational institutions of all categories in Pakistan, with a total enrollment of 37,462,884 students. Despite considerable development in this field, Pakistan still has one of the lowest literacy rates in the world. According to the United Nations Educational, Scientific and Cultural Organisation (UNESCO), the literacy rate in ...
Read Full Post
We have our lives planned out, we think we know how our day will proceed – the housewife will do the daily chores, others will spend an endless day at work, some have a party planned in the evening, some have deadlines to meet, there's a birthday coming up, an estranged friend we think we'll finally talk to today… we plan and plan some more, not knowing the whole time that we know nothing. How does this realization hit us? For the most part of our lives actually it does not; not until there is a tragedy to offer a ...
Read Full Post