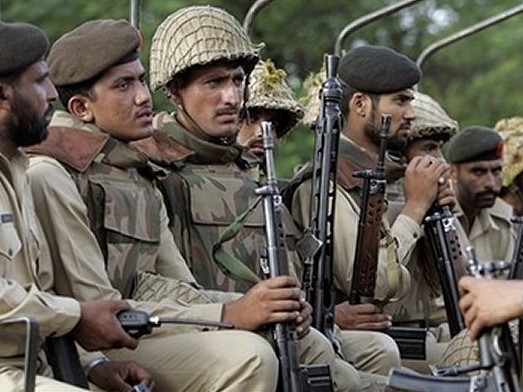 Pakistan was born in horrendous bloodshed between Hindus, Sikhs and Muslims; and within two months of its birth, fighting had broken out with India over the fate of the Muslim-majority state of Kashmir. This fighting has continued on and off ever since. Two out of Pakistan's three wars with India have been fought over Kashmir, as have several smaller campaigns. These include the bitter, 25-year-long struggle for the Siachen Glacier (possibly the most strategically pointless fight in the entire history of human conflict) initiated by India in 1984. The vast majority of Pakistani soldiers have served in Kashmir at ...
Read Full Post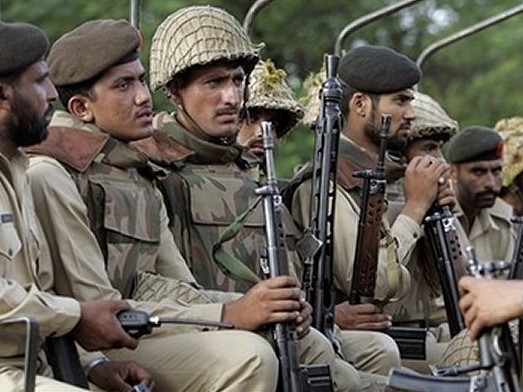 Of course, the Army has always gone into battle with the cry of Allahu Akbar (God is Great) – just as the old German army carried Gott mit Uns (God with Us) on its helmets and standards; but according to a moderate Islamist officer, Colonel (retd) Abdul Qayyum, You shouldn't use bits of Islam to raise military discipline, morale and so on. I'm sorry to say that this is the way it has always been used in the Pakistani army. It is our equivalent of rum – the generals use it to get their men to launch suicidal attacks. But ...
Read Full Post
Voltaire remarked of Frederick the Great's Prussia that "where some states have an army, the Prussian Army has a state." In view of the sheer size, effectiveness and wealth of the Pakistan military and associated institutions compared to the rest of the state, much the same could be said of Pakistan. The Pakistani military is the only Pakistani state institution which works as it is officially meant to – which means that it repeatedly does something that it is not meant to, which is to overthrow what in Pakistan is called "democracy" and seize control of the state from other institutions. ...
Read Full Post