TOPICS
The trailer for the upcoming Pakistani film Rangreza was released recently to largely positive reviews. Apart from a trite love story, it showcases a truly uninhibited Gohar Rasheed. Yo-yoing between entertaining and the edge of madness, he is reason enough to watch the film. Photo: Screenshot A part of me, however, was also disappointed. From the onset, the team behind Ragreza pushed it as a musical. The actors called it a musical, their Facebook page labels it so, even Wikipedia affirms that it is in fact a musical. And yes, there are songs in the film, but ...
Read Full Post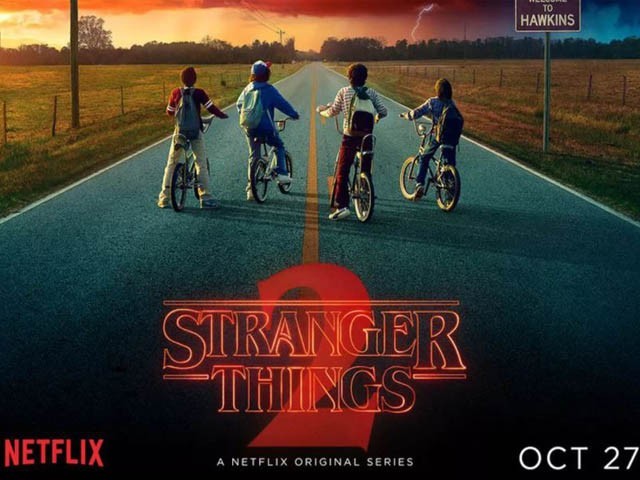 I spent this past weekend binge watching all nine episodes of Stranger Things season 2, the much-awaited second instalment of the Netflix original series. Though it had a tough act to follow, not only did it live up to the expectations set by its predecessor, it exceeded them in more ways than one. I have kept this list free of season two spoilers, simply because I want to tickle your fancy without giving away any surprises. Trust me, they have to be experienced first hand! Here are the main reasons why season two was twice as good as the original: 1. More back ...
Read Full Post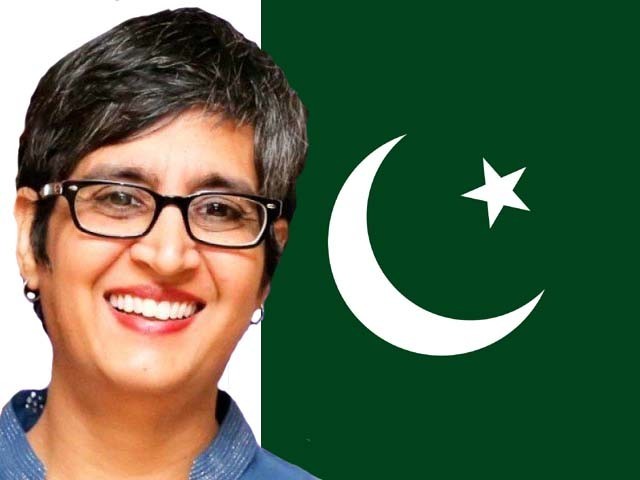 Dear Mr Sharif, There is no doubt that you have heard about the murder of Sabeen Mahmud. Other members of parliament and politicians have extended their grievances. And I'm sure that even as I write this, your PA is vigorously typing out your official response; one that will attempt to soothe the flaring tempers of the people who knew her and those that didn't. But Sir, haven't we been here before? Someone beloved and irreplaceable gunned down because they said something that upset someone more powerful than them, and everyone condemns their murder via an official channel. What more will you do Sir, ...
Read Full Post
Border skirmishes between India and Pakistan have left numerous civilians dead; the ceasefire violations along the Line of Control (LoC) have been the worst in a decade. And media outlets on both sides of the border are revelling in front pages and headlines about the clashes. But there is another conflict that continues along one of Pakistan's borders, and it has impacted about 6.7 million Pakistanis in 2013 alone. Yet, it continues to be neglected from the front pages. I met one of its victims when I was 15-years-old. The tiny form of an old man, curled into a ball, like a discarded shoe, ...
Read Full Post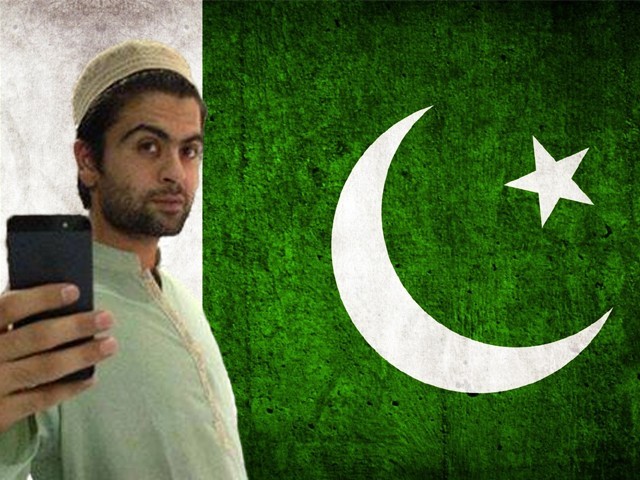 Statistics have labelled Pakistan one of the world's premier terrorism affected nations. However the one silver lining in the cloud of an extremist attack is a unified chant of 'yeh hum naheen' (this is not who we are). But when a beloved young athlete displays religious bias, can we really comfort ourselves with the same philosophy? Footage showing Pakistani opener, Ahmed Shehzad, making religious comments to Sri Lanka's player, Tillakaratne Dilshan, has caused a media frenzy and propelled an official Pakistan Cricket Board's (PCB) probe into the matter. In the video Shehzad is heard saying, "If you are a non-Muslim and you turn Muslim, no ...
Read Full Post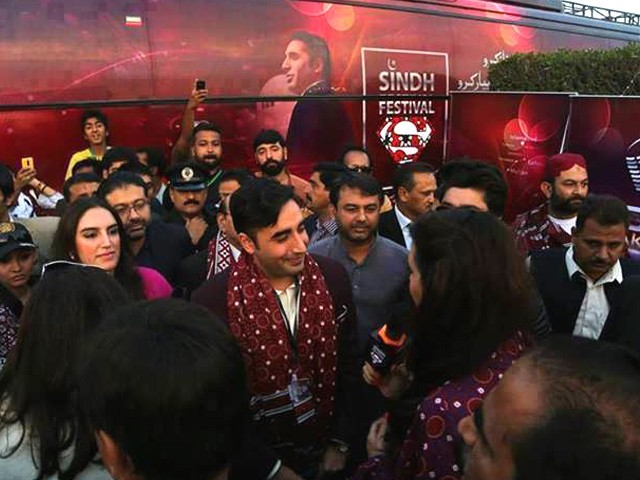 The Sindh Festival 2014 is not a beacon of hope; it is a reminder of just how far behind we are lagging. Perhaps it is because of my deep Sindhi roots, my familial history and my life experiences but I don't think that the Sindh Festival 2014 is anything worth celebrating. I have lived in Hyderabad for 14 years followed by five years in Karachi and the distinction between the two cities is clear – Hyderabad is more Sindhi centric culturally while Karachi is more of a melting pot. Neither one is better than the other but they are both different. In Hyderabad, spectacles similar to ...
Read Full Post
I stand over the remnants of tea and pastries, the window creaks open and the wind howls. How did this happen? I close my eyes and my mind takes me back a couple of hours, to the beginning of the evening. "Oh darling!" exclaimed my overjoyed mother, "You look so beautiful!" She circled my chair for the millionth time, brushing imaginary specs of dirt and creases off the jamawaar kameez I was wearing, and adjusting a curl or two. I looked at my reflection in the floor-length mirror; as miserable as I was I had to admit, I did look beautiful. Almost ...
Read Full Post
It is quiet today. The usual commotion has melted away into the Friday congregation. The unpaved roads are free from footprints and the un-cemented, unpainted houses bear no signs of the usual rants. There are no half-naked children jumping into the canal and there are no over-worked women marching about – their dupattas tied to their heads like warrior bandanas. Perhaps, the only sign of life is the maulvi's exaggerated sermon, which penetrates even the most isolated corners. As it happens so often in times of such complete devotion to the Almighty, a 'somebody' is not prostrating on a prayer mat. A teenage girl is walking towards ...
Read Full Post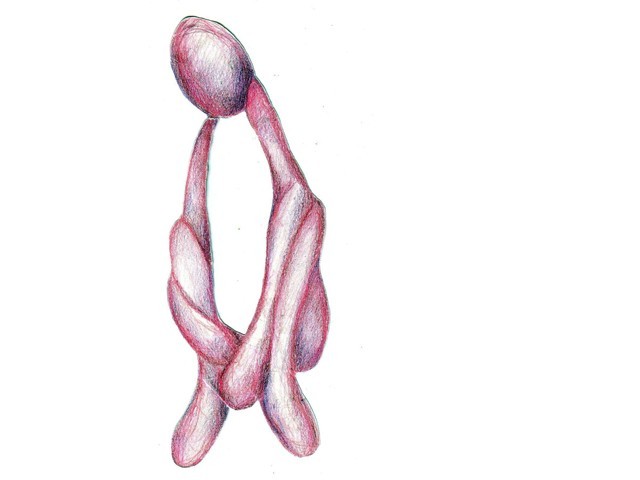 I slip the white satin sheet off me; the light from the sun encases me in a newer, warmer sheet. Curtains are drawn and the window beams at me, 12pm signalling a wakeup call. Late mornings have been the norm for nine odd months. But neither I, nor the sun, complain we are happy to rise at a later time. He has woken up already. He has left for work already. The maid has been let in; she is dusting the sofas in the next room. My feet touch the marble and I sit up. Like a reflex, my hand comes to ...
Read Full Post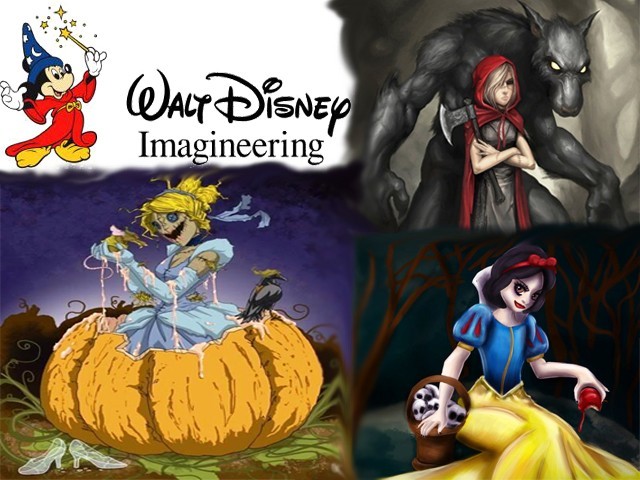 Close your eyes and think of your childhood. What stories did you hear? Which fairytale was your favourite? Which princess did you want to be like? It doesn't matter because they were all lies. The creepy origins of the stories that we associate with our childhood, border on 'gothic' and practically ooze 'inappropriate'. All I can say is, do not read this if you want to preserve the innocence of your childhood memories. More often than not, cartoon adaptations of popular fairytales face very feminist criticism over the stereotypical 'damsel in distress' they present to young girls as a role model. But ...
Read Full Post