Dear Mr Adnan Rashid, I am writing to you in my personal capacity, as I'm shocked by what you have written to Malala Yousufzai, my sister by religion. I am surprised that you don't want to argue whether religion permits attacking a girl or not, and yet, you have the audacity to say that your emotions for Malala were brotherly. In Islam, and in our culture (and I suppose in your culture, too), we don't support the brother who stands by the attacker when his sister is attacked. In her articles published in BBC Urdu, Malala only wrote about her woes after ...
Read Full Post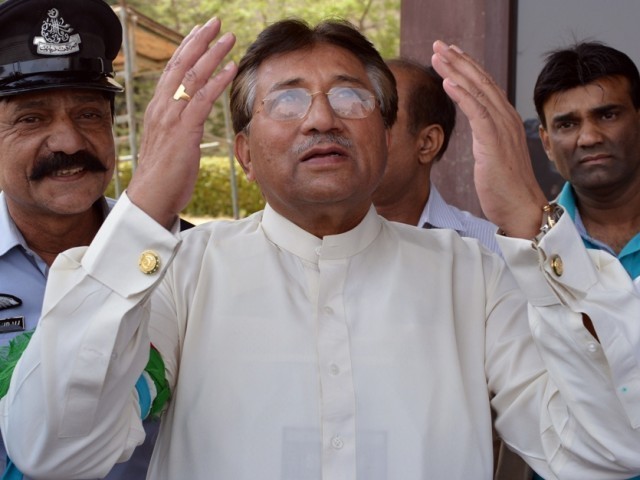 The former dictator is back, and this time, he is not wearing his uniform. I seriously do not know what our dear Commando is up to; do I hear anyone chanting "Pervez Musharraf Zindabad"? A very small number of people, gathered outside Karachi airport to welcome Musharraf upon his return and this did not portray the entirely rosy picture he had painted for himself. As expected, and rightly so, the government had cancelled the congregation that was to greet Musharraf at his arrival and I think that bit of reality served him well. However, his return has made me recall the ...
Read Full Post
A team from Voice of Fidayeen* (VOF) is sent to an undisclosed location. Tehrik-e-Taliban Pakistan leader, Hakimullah Mehsud wants to record a message and it is urgent. Two men with guns receive the team. Cables are laid, camera mounted on the tripod. The men with the gun stand in front of a black backdrop, and Hakimullah arrives. He is looking pale and gloomy; the VOF team looks at each other, nods are exchanged, audio levels adjusted, but a sound of an explosion ruptures the silence. The technician yells. Hakimullah gives a disapproving look, audio-levels readjusted and camera starts filming. The men ...
Read Full Post