Nowadays, wherever we go, we find blue-coloured drums, which are used by shopkeepers to store water and prepare beverages. People drink the beverages without any qualms even after coming to know about the way they are prepared. It seems that nobody knows that the blue drum is not good for our health. Different chemicals are imported from different countries in these very drums and once they are emptied, they are sold in the market to be purchased by uninformed buyers, who use these to store liquid products. The government of Pakistan has prohibited the use of these chemical-ridden drums but shopkeepers ...
Read Full Post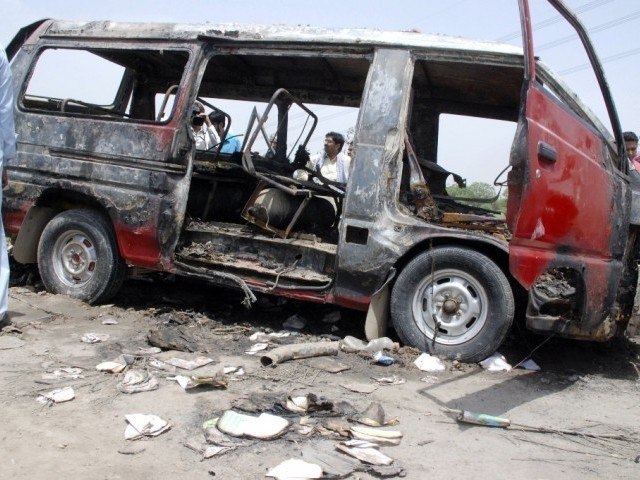 Every second day, we hear of gas cylinder explosions in buses, wagons and rickshaws, causing injuries to their passengers. In more severe cases, innocent victims are sometimes burnt to death. As a reactionary measure, the electronic media gives it running coverage throughout the day. The government, after announcing compensation for the victims' families, takes a back seat and considers its job done. Deliberations are made for a few days on potential solutions and then, just as soon forgotten, till the next tragedy occurs. In today's world, it is difficult to imagine any other country except ours, where this mishap takes ...
Read Full Post
TOPICS
Balochistan is a gateway for the development of Pakistan. The treasures hidden here, if unearthed and utilised properly, can bring prosperity and help overcome the woes of both Pakistan and its people. The enemies of Pakistan are aware of this and through different tactics — kidnappings, killings and terrorist attacks — are fuelling lawlessness in the province. Their actions have sowed hatred among the Baloch people. All this did not happen overnight but took years, rather decades. It is a testament to the failure of our power hungry rulers, whether they are in the center or in the provinces. Not one ...
Read Full Post