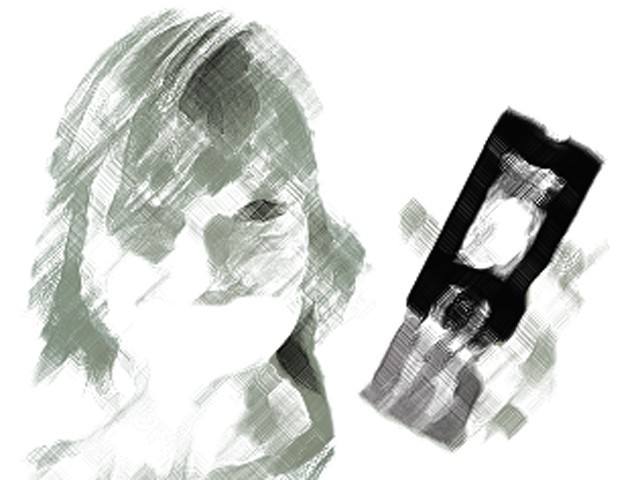 "I saw some people whispering after seeing something on a mobile phone. One of them showed me the video on the phone in which she was fully nude and committing objectionable acts. She not only made a film of those acts but also widely circulated it via mobile phone, thus hurting the young generation and the morals of society," said an irate complainant. The man, Chaudhry Muhammad Khan, registered an FIR against a female lawyer under Sections 292 and 294 of the Pakistan Penal Code. The two sections deal with the punishable offences of the sale, distribution, public exhibition, production ...
Read Full Post
You have got to love politicians. It's 'adorable' how they seem to have been invented from the same mould. The Punjab chief minister directed authorities last Sunday that all cases registered against clerics "who raised a voice against the anti-Islamic steps and barbarities of Musharraf" be withdrawn. According to Sharif, the clerics deserved credit for upholding the truth during the dictator's regime.  But the authorities concerned, the home and public prosecution departments, are now in a conundrum, disagreeing over what the CM meant. The former believes that the order only extends to the cases registered against religious leaders who held ...
Read Full Post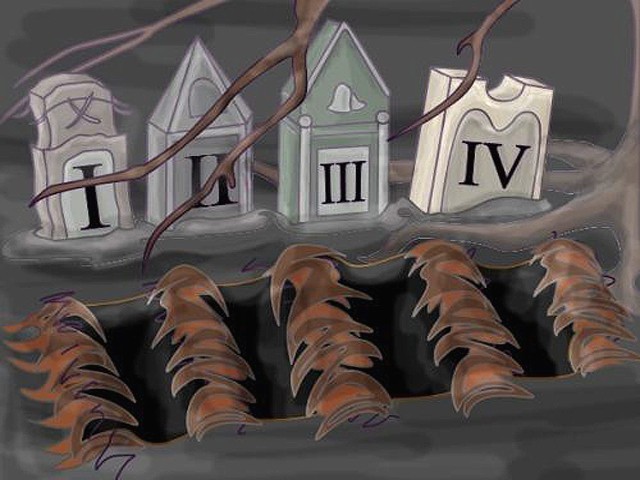 Politics is a dirty business, be it at any level. Add religion to it and it makes a messy mix. On Sunday night, the body of an Ahmadi citizen was exhumed from a graveyard near Bhalwal, because the graveyard was a Muslim one. The police harassed the family until they acquiesced to the demand. There are only two Ahmadi families in that area, but they have lived there for decades. According to the brother of the deceased, their elders were also buried in the same graveyard. But this time around, the clerics in Sargodha decided that they did not want a ...
Read Full Post
"My husband is an addict. He doesn't work to support the family. He does menial work on days of his choosing, the money from which goes to feeding his addiction. I work to feed and support our children. But he has told me that he does not want me to work long hours at somebody's house. I can only stay out until the afternoon. It is a matter of 'honour'," was how a maid described her husband to another. "Thank God, my husband does not do drugs. He doesn't work, he screams at me and sometimes beats me up ...
Read Full Post
The more things change, the more they remain the same. I never realised until Tuesday how depressing that can be. The District and Sessions Judge Zawar Ahmed Sheikh was sent on a 4-month leave, removing the biggest bone of contention between the bar and the bench. But it is still far from over. The lawyers say that they want all their demands met, which includes that the Lahore High Court (LHC) chief justice accept the resignations of all the judges who resigned in protest and that the police officials who beat the lawyers up be suspended. It is unlikely, even ...
Read Full Post
Mark Steven Johnson, an American film writer and director, once said, "Everything you do in life, every choice you make, has a consequence." Last week a woman filed a petition in court seeking divorce from an uneducated man to whom she was married by her parents when she was a young girl. The woman said that she had studied and become a teacher but her husband did not get any education. She submitted that she could not foresee a happy marriage with him since they were very different from each other. My first reaction after reading the news was to rejoice ...
Read Full Post
What is it that turns you on to the illusion of power, ask the lyrics of a song. It's the belief in the illusion that turns us on, I believe. Sometimes our dreams can appear more real than reality itself and therein lies the pitfall. Illusions, when strong enough, can lead us into thinking that we are actually seeing what we think. It's all in the head. But as Dumbledore told Harry Potter, "Of course it is happening inside your head, Harry, but why on earth should that mean that it is not real?" Political leaders, democrats and dictators, have been ...
Read Full Post
Aristotle said, "The rule of law is better than the rule of any individual." It's a good thing that he did not live to see the way laws are made in Pakistan, set in place too frequently by individuals for selfish reasons. Case in point: the blasphemy law When General Ziaul Haq started tweaking the Pakistan Penal Code (PPC) in 1982, he introduced Section 295-B, which made desecrating the Holy Quran or making a derogatory remark about it punishable by life imprisonment. Unsatisfied with his contribution to the law, in 1984, he added Section 295-C. The clause added the death penalty ...
Read Full Post
I recently came across a picture from Sargodha, which showed a young man sitting on a charpoy with a knife in his hand and blood on his shalwar. He was posing like a hero. His expression was serious. There was no regret on his face or fear, maybe a hint of pride.  The guy had not taken on any terrorists or robbers single handed. No. He had killed his young sister, who had married without the permission of her family a year before. The man had gone to his sister's house and convinced her to visit their family home so ...
Read Full Post