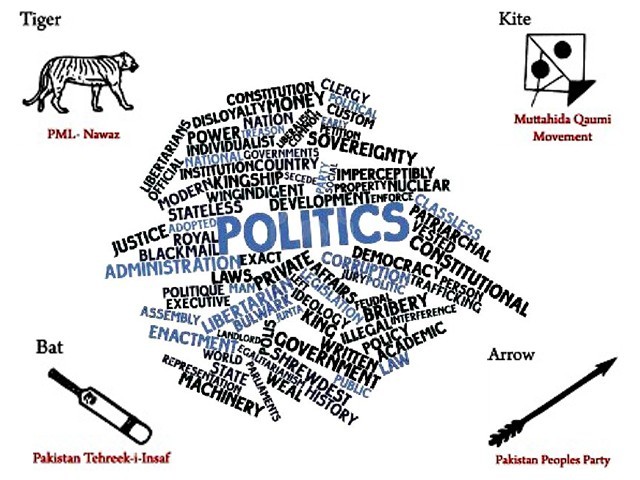 This will not be a political piece. I stare at the word document as my fingers click to the beat of muted thoughts. No, I will not write about ongoing protests. This will not be another election monologue. People need a break from the prevalent hyperactivity. There has to be something worthy of being written that is not political. A copy of David Mitchell's Cloud Atlas sits next to my laptop. Surely, the six narratives that weave the plot of the novel are not related to Pakistan. But part one of the book — Adam Ewing's journal entries — circles around the ...
Read Full Post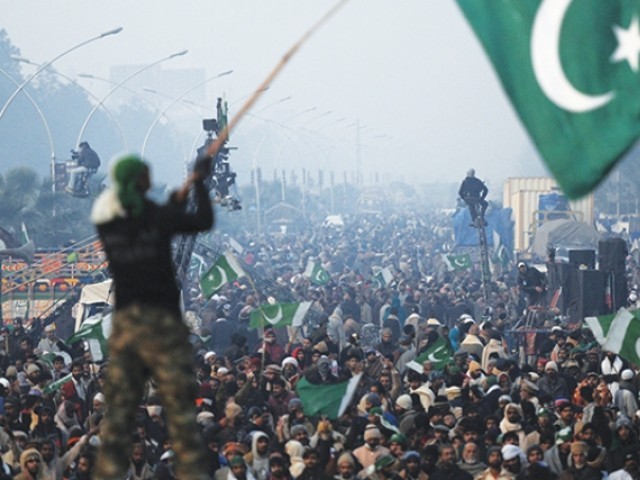 In Pakistan, there has been a death of ideology of sorts in the wake of the elections. Day in and day out political parties, which appear to be secular – on paper at least – are targeted by insurgent elements. Out of the four provinces, three have almost no election campaigns as parties are afraid of speaking out. One side of the argument may very well be that electoral candidates ought to be provided with adequate security so that they can effectively carry out their campaigns. However, provision of security is only a part of the very complex problem. The real ...
Read Full Post
The US elections and the debates that preceded D-Day left me thinking that despite uncanny similarities between Republican and Democratic policy agendas in the foreign arena, there is more than one dimension operating within the American political landscape. In this part of the land, however, politics seems to be working on a one-dimensional and unitary framework. The coalition parties that form the governmental milieu are predominantly right-wing in nature. The ruling Pakistan Peoples Party (PPP), as most contend, might have started with a socialist ethos but its current disposition steers clear of its initial leftist tendencies. The debate that currently dominates ...
Read Full Post
TOPICS
For most of us, politics is a dirty game of false promises on the part of the leadership. It is used to routinely obscure laws that protect the corrupt and shows the extreme ignorance of politicians. We have certain parameters set in our minds – so and so will be voted for, so and so will be ousted but the same faces will return again. Henceforth, and sadly enough, 'us' as a nation and 'we' the public, limit our 'political' responsibility to casting a vote and critically examining events for the next five (or ten) years, depending on who ascends the ...
Read Full Post