This year's parliamentary elections have come and gone and, by all accounts, it is a victory for democracy, with the people of the country having elected their candidates by voting them into parliament. May 11 was a highly significant day for voters as this was the one day when they had the opportunity to elect or reject candidates through the power of votes, and that's exactly what they did. According to the Election Commission of Pakistan (ECP), the turnout remained around 60 per cent which is a very positive sign as this was previously witnessed in the first general elections ...
Read Full Post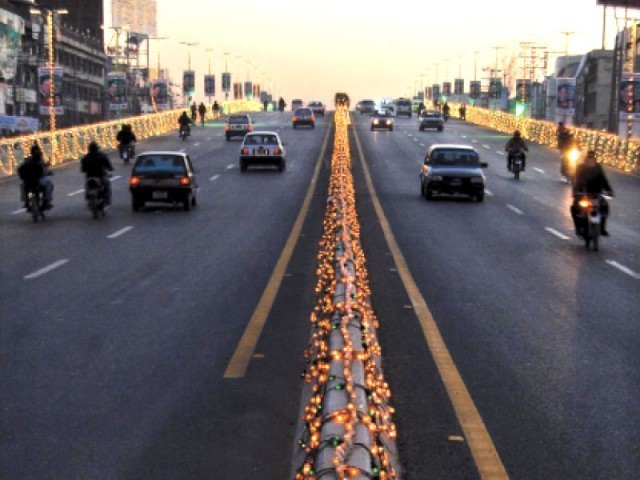 The general elections are around the corner. Although an actual date for the elections has not been announced by the government, every politician is trying to complete development projects in his/her constituency. As a resident of the federal capital, when I look towards neighbouring Rawalpindi, I see elected officials in every constituency focusing on development projects. The urban parts of the city seem to have emerged as a major hub of the PML-N, which is probably because the Punjab government has executed a number of important development projects there since coming to power. Sometimes, being a resident of Islamabad, I cannot help ...
Read Full Post
For litigants in the capital, the absence of a couple of judges has been deeply unsettling. The crisis at the Islamabad High Court (IHC) has left several plaintiffs in trouble. As such, the crisis is only a couple of months old, because the court has functioned smoothly since its establishment in 2010. On November 20, 2012, the terms of both Justice Noorul Haq N Qureshi and Justice Shaukat Aziz Siddiqui expired. However, President Asif Ali Zardari did not confirm two additional judges for the court. So there are currently only three judges serving the Islamabad High Court, including Chief Justice Iqbal ...
Read Full Post
Finally, Rimsha Masih received the first step towards justice after being granted bail from a district court. She could be the first such person accused of blasphemy to have been bailed in such a short time. All eyes were focused on her case which gained more prominence after Hafiz Zubair's evidence against the key accuser. The hearing was closely observed by national and international media, lawyers, civil society and religious scholars. Still, many things remain to be examined in the ongoing investigation. However, Rimsha's case has opened the society's eyes by exposing the sensitivity of the blasphemy laws, how they have been ...
Read Full Post