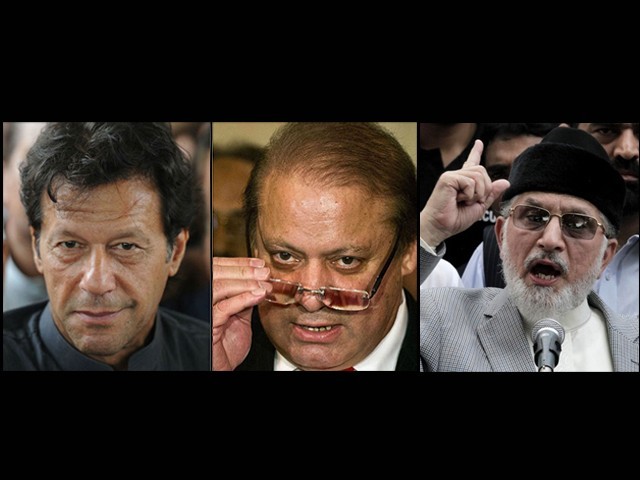 Imran Khan, Nawaz Sharif, Tahirul Qadri: A triumvirate of egos. This is what it is all about. You'd wish this was about democracy, but unfortunately, it is these three we should focus on to understand this. Pakistan's current political crises are a joint concoction of blunders committed by Pakistan Muslim League-Nawaz (PML-N), Pakistan Tehreek-e-Insaf (PTI) and Pakistan Awami Tehreek (PAT). PML-N instigated this with their utter refusal to take the opposition seriously, or accept the legitimacy of their demands. Perhaps they were yet to grasp the reality of the new face of opposition force; that it wasn't going to settle for ...
Read Full Post
There has been some furor over the selection of Fawad Ahmed in the Australian cricket team, and his subsequent refusal to bear an alcohol company's logo on the uniform. The company happens to be one of the sponsors of Cricket Australia, and many have lambasted Fawad for the un-Australian sentiments he has communicated through his choice. He has been told by renowned Australian sportsmen to pack it up and go home. In a world where the religion vs secular debate is on-going, people have even opined that one seeking asylum from a religion-centric country, in a secular country, cannot hope to gain the ...
Read Full Post
Renowned cricket analysts in Pakistan include Aamir Sohail, Ali Sanwal and Dr Nauman. Most of the population in Pakistan has access to a television (of any shape or size) and the advantages that it comes with. One of these being, cable TV. In fact, channels that come from across the globe dominate our 'viewing time.' Amidst numerous entertainment channels, mainstream channels that are solely dedicated to sports are Star Sports, Star Cricket, Ten Sports, Geo Super, ESPN and PTV Sports. While it may be argued that the best cricket coverage and analysis is provided by Super Sports and Sky Sports, we have ...
Read Full Post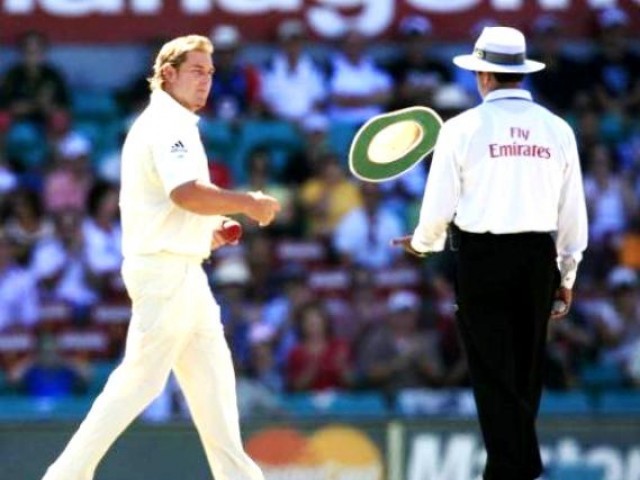 For any Test match lover, the last week has been heaven's prototype model. Tests pitting Australia against South Africa, India against England, Sri Lanka against New Zealand and Bangladesh against the West Indies; for the third time in cricket history, four Test matches were played on a single day (Sunday). Shane Warne was in India, commentating in Mumbai for Star Sports. The on-field umpires Tony Hill and Aleem Dar had a bad game. They made some bad decisions which were spread out over the four days, from Friday to Monday. Here's what Shane Warne tweeted, after the game culminated in England's victory: It is interesting to note ...
Read Full Post
I always regret not being there at the National Stadium Karachi to watch the historic test match (January 2006) in which Pakistan beat India to win a rare series. On a helpful pitch under a generous cloud cover, Pakistan's fast bowling disintegrated a strong Indian batting line-up. I was doing my A' levels at that time, and out of the many bunked classes, I still can't believe I didn't bunk school for that day's play. The highlight of the game, apart from Irfan Pathan's first over hat-trick, will remain in memory for the absolute mastery of Mohammad Asif with the ball as ...
Read Full Post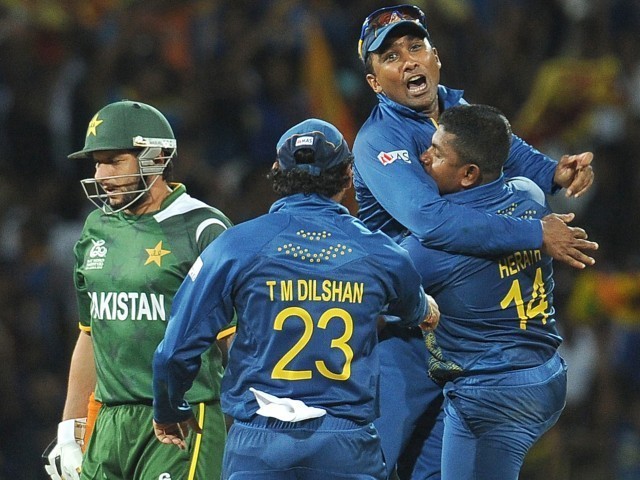 Well it was a good ride wasn't it? We put on a good show for the world. We proved that in the midst of all the trauma, we can still punch and kick hard in cricket's global events. But like most times, except in 2009, when the team was led by Younis Khan in 2009, possibly one of our best captains who led in a seriously troubled time, we didn't have enough talent to go all the way.    Hafeez is a good captain. Sometimes he appears to over think stuff like the inventive field placing in Gul's last over in ...
Read Full Post
So we have Ireland and Afghanistan representing the Associates in this World Cup. Associates, if anybody needs explaining, are countries that have not been granted Test membership from ICC. The focus of the whole world is on the big teams with the big reputations. I say fair enough, they are quality sides, more dazzling and since fever for the sport on a national level is restricted to few countries, it makes good business sense to do so! However, for a little while in global cricket competitions, we witness the less fancied sides – lo and behold the Associates!  Nations with ...
Read Full Post
The trend is to stick with the old, trust the tested and believe in the seen. The trend, so painfully familiar, is to impede progress, go short-term and appease the trophies. Most of the squad selected itself. For the rest, PCB has been uncharacteristically bold in some cases, while hopelessly predictable in others. It's a team selection that is devoid of a vision. There are at least three names I can point out that are almost confirmed to be selected before anyone else's under Hafeez's captaincy and are bound to disturb team's balance; these are Kamran Akmal, Shoaib Malik, Abdul Razzaq. Let's talk about Abdul Razzaq first. A ...
Read Full Post