Wedding celebrations are a long event in our family. Like any Pakistani family, we were knackered, relieved, and thankful on the last day of my sister's wedding festivities. By the time all the guests left, we found ourselves nestled around the big boxes of sweets and presents in the wee hours of the night. My father in his preferred seat on the rocking chair. Everything looked in order as the living room was cradled by the slow December breeze of Karachi. I looked into Shereen's eyes. We had been engaged for six months now. I was just about to ...
Read Full Post
I was not shocked at all. The room did not look like that of an informant; adequately lit, curtains drawn, handful of furniture, most noticeable of which was the centre table decorated with an unlit candle. Perhaps he was expecting a power outage; part and parcel of Karachi these days. You would be surprised to know that crime reporting is really not as dramatic as it seems on the one hour investigation shows on TV. And here I was, sitting in front of a person, a man the age of my younger brother, who sat there with more confidence than I could ...
Read Full Post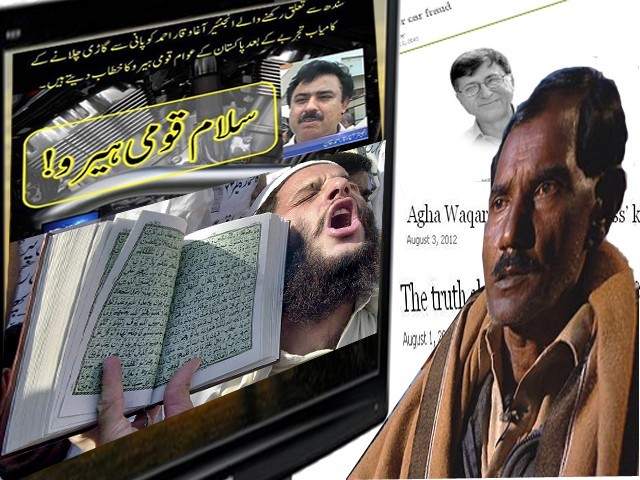 So, it's been more than a month since a 'messiah' from the underprivileged led people to believe that he can cure the energy crises, not only of the nation but the entire world. Engineer Agha Waqar from Pakistan spoke of a car that runs only on water as fuel. Some called him crazy, many more called him a fame-hungry small-town engineer and noted local scientists, they labelled him a fraud. Pervez Hoodbhoy, went one step further observing how far Pakistan has fallen into the pit of ignorance and reflected on the decline in the level of public intellect. Well the whole ...
Read Full Post