With 14th of August around the corner, festive fever is on the rise. Civic organizations, student groups, and social, electronic and print media are joining the swelling ranks of celebratory brigades. And that's where some of the problems with ill-informed, obsessive nationalism begin. Have you been confused by invitations to 'no ethnic identities welcome' events? If yes, read on. This past week, I received a few invitations for Independence Day walks and seminars. The proposition, 'No Sindhi, No Punjabi, No Pathan, and No Balochi – Only Pakistani Welcome' made them distasteful. Honestly, who's left then? With the exception of a few citizens ...
Read Full Post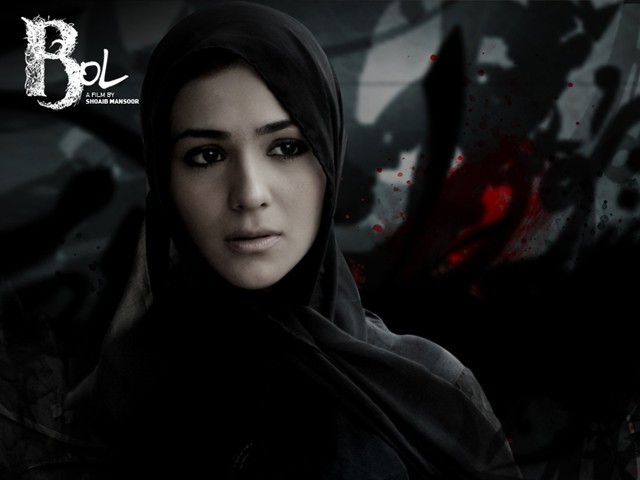 Shoaib Mansoor's Bol is brutally honest. Based on the stories of Hakeem Sahib's Sunni-Syed household of seven daughters, the movie adeptly focuses on gender issues at large, dwelling on tensions between fossilised cultural practices and new ones, speaking well to tensions underlying many South Asian households. With reports on the status of women's rights in Pakistan doing rounds, Mansoor's social commentary is timely for villages, towns and cities across the country. Before the screening for human rights activists and politicians at a small non-commercial setting in Islamabad on June 11, Mansoor told his female audience that this was every Pakistani woman's ...
Read Full Post
From Islamabad to Washington DC, the cacophony of jarring voices chokes reasoned discourse. Much has been said and written about Pakistan in America after Osama Bin Laden's death, most of it demonstrating an inherent inability to understand the country's complexity or paradoxes. Not that journalists, wannabe pundits, some NYT columnists and Middle East experts masquerading as South Asian ones can be blamed entirely. Pakistani voices are unbelievably diverse and inherently contradictory, making representation harder. To illustrate, Aaron Bady, a graduate student and teacher at the University of Berkeley performed an experiment in which he asked his class to produce a "Pakistan ...
Read Full Post
As numbness ebbs away after the fatal attack on Governor Salmaan Taseer, questions about the context of his murder arise. Confounding the discussion are the likes of Jamaat-i-Ahl-i- Sunnat, Tehreek-i- Taliban Pakistan (TTP) and some other like minded clerics. This school condones, and in some cases, justifies the murder. Unlike the governor, liberal segments of society remain largely equivocal and cautious in their response after threats by TTP to treat everyone offering prayers for Governor Taseer worthy of death at the hands of vigilante justice for purported blasphemy. But given the sensitivity of the attack, and its broader socio-political ...
Read Full Post
It's hard to resume normal life after coming back from the flood zone. Vivid images of victims haunt me as the human toll begins to stack. Lately, I've been asked to explain what the situation in Khairpur is like and what individuals can do to help. First, allow me to explain a few Sindhi terms which have forcefully made their way into vernacular and will feature prominently in any discourse about floods in upper Sindh. Boodh: Sindhi term for the floods. Ironically, some people, Masi Aqeela leading them, still believe that at the end of the day floods are a ...
Read Full Post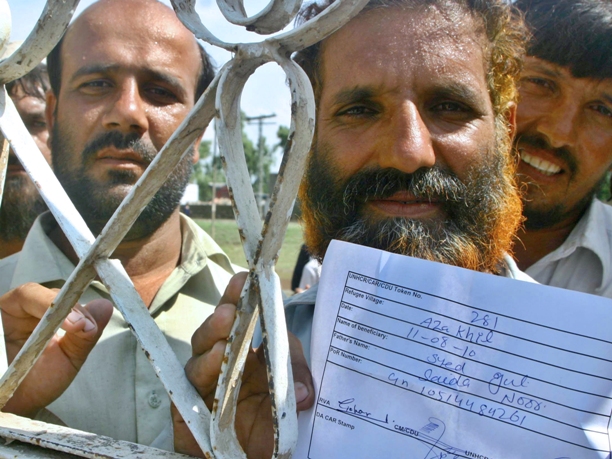 If you think running a relief camp is a joke, think again. Do you wish away volunteers who pop up at every corner? Please, don't. They are there for a reason. Two weeks ago, I was spending what was a very boring afternoon with a jet-lagged aunt, who, for some odd reason was very worked up about the floods in Khyber-Pakhtukhwa. As news about the death toll poured in, and she started arranging for boats, I thought that, maybe – just maybe – something more tragic than the airplane crash had happened. However, as news poured in over the course of the week ...
Read Full Post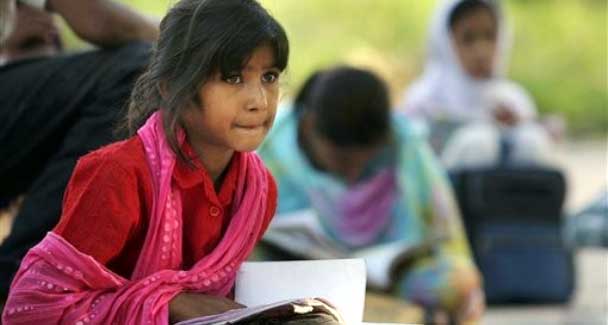 Empty classrooms, vacant desks, books unopened and lessons not learnt – Khairpur's schools are screaming for attention. Interning with some local NGOs gave me the opportunity to visit and compile a report about girls' schools in Khairpur Mir. I was struck, in a harrowing way, by what I saw. When most people think about the state of education, especially female education in rural areas, a gloomy picture comes to mind. Let's just say that I wasn't expecting everything to be hunky dory either. I had gleaned enough details about ghost schools, absenteeism, and general dissatisfaction with government schools. But no amount ...
Read Full Post
Alarmingly large numbers of Pakistanis are heading to colleges abroad. It's become a status symbol. Parents dole out ridiculous amounts of money to make sure their kids – especially their sons – get a degree from a foreign college, however bad, or expensive. Experiencing life at a college in the US makes it easy for me to see what becomes of most of them. Forgive me; I'm going to take the liberty to generalise. The way I look at, if you place the typical Pakistani male at an American college then he'll be sure to fall into one or more ...
Read Full Post