'Kis Ki Topi Kis Ke Sar?' is a rib-tickling comedy that will leave you aching with laughter. Staged at the Arts Council Karachi, at Rs1000 per seat, playing  from October 1st  till the 13th, this play is a must watch. Moreover, it is supporting a phenomenal organisation known as the Special Olympics, to which all the proceeds go to. Directed by the renowned actress Sarwat Gilani and co-directed by NAPA alumni Zeeshan Haider, the play is yet another example of Pakistan's potential in the field of arts and wit, distinctive of the Urdu language. Written by Babar Jamal, the man who gave us the hit 'Khel Jari Hai' in 2010, ...
Read Full Post
From the men who gave the theatres a full house with "Le Cages Aux Folle", "Run For Your Wife" and "Chicago" comes an entertaining play packed with a spectrum of tangible emotions. Staged at the Arts Council Karachi from the September 7 to 24, "Lovengers" is LUSH's first Urdu play. "Lovengers" is produced by the renowned duo Usama Qazi and Shahzad Qureshi, sponsored by JS Bank and co-sponsored by Tapal Danedar, EFU Life, Alkaram Studio and National Fruitily. With reputations preceding these names, the bar is set very high and "Lovengers" just makes the leap with wonderful music and dance ...
Read Full Post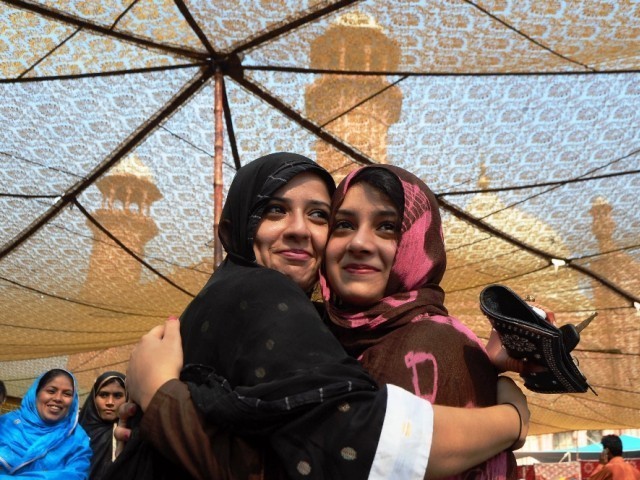 Eid is one festival that brings together even the most distant of family members. We celebrate it with so much love and enthusiasm, mostly in hopes of bagging as much Eidi as we can. There are, however, certain types of relatives that you are always reluctant to meet on this auspicious day. Here is a list of ten kinds of relatives you hope to not encounter on Eid as much as you get to, much to your disappointment. The unknown one: You walk into the drawing room and begin your round of hugs and Eid greetings. Just as you are about to sit ...
Read Full Post
I went to a maiyath (funeral) today, just as the prince went to Snow White's few-ner-aal. I had never been to one before, but Dastan's father died so our whole family went to his few-ner-aal; me, Amma, Abba, Bhai, and Baji. I didn't know what people did at few-ner-aals so I asked Amma if there would be a prince there to kiss Chacha Tariq back to life. Amma got really angry and hit me with her chappal (slipper). But you tell me, and be fair, how am I supposed to know what happens at few-ner-aals if I have never been ...
Read Full Post