During his talk about terror and extremism in Pakistan, Mohammad Jibran Nasir declared, "I am not a cultural ambassador. I am not here to talk about bhangra." The point was well taken since he was in the middle of a hard-hitting presentation about the terror threat in Pakistan and was not holding back his punches. Clad in a white shalwar kurta with a Pakistani flag pinned to his lapel, Nasir clearly does not equate patriotism with denial. Photo: Jibran Nasir He emphasised that while we are not all Taliban apologists, our society has become a breeding ground for terrorists. He is on an extensive tour of ...
Read Full Post
I sat in the sweltering heat at the concrete shop, filled precariously with delicate china as the shopkeeper looked for the two white square plates that would complete the 36 piece dinnerware set I was buying. He summed up my modest total on a calculator, as I fanned myself with a leaflet advertising herbal medicines that could supposedly cure anything from diarrhea to heart disease. Satisfied with my beautiful bargain china, I headed out into the labyrinth that is Ichra Bazaar, Lahore. I squared my elbows just a little to create a barrier around myself and blended into the crush of ...
Read Full Post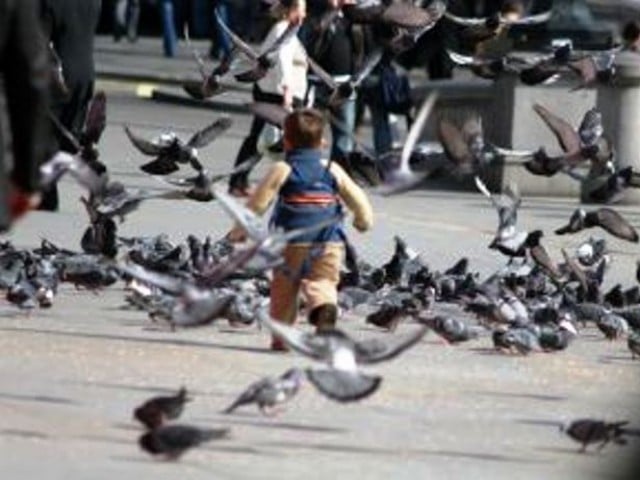 Recently I noticed my son diligently putting a diaper on his favorite stuffed dog and kissing it good night. I am told that this is an important milestone in his 23-month-old life since it shows that he has the ability to be caring and nurturing. For someone who never fully understood all the baby milestones hoopla, when it came time for my own son to reach them, I unabashedly turned into a bundle of emotions more clichéd than an aisle full of Hallmark cards. For it was not that he walked or talked or smiled for the first time, but ...
Read Full Post