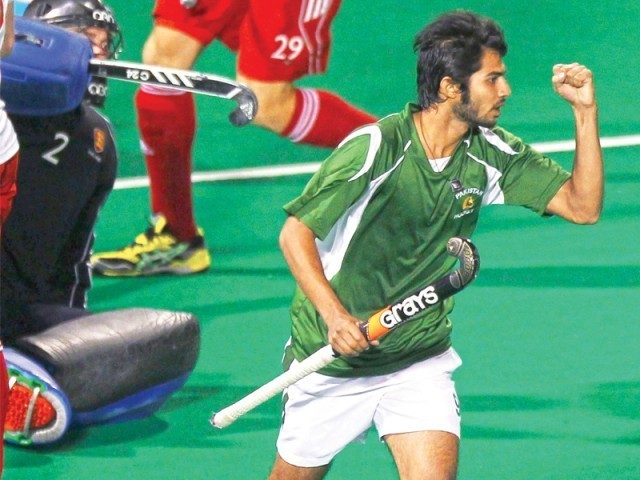 There is no free lunch when it comes to coverage of sports in Pakistan. Pakistan's hockey team has just won the second Asian Champions Trophy by beating Japan in the finals and with this victory, Pakistan has retained the title for the second time. Interestingly, while our hockey squad was on stage in Japan reveling with their gold medals, Pakistan's cricket team was getting hammered at the hands of the South Africans in the UAE. Even more interesting was the stark contrast in the nation's response to these two international sporting events. Even though Pakistan lost the ODI series, the audience was glued to ...
Read Full Post
Australia demolished Pakistan by seven goals to nil thus putting an end to the hopes and aspirations of Pakistan hockey fans and fraternity. Australia have now qualified for the semi final while Pakistan will have to content for the the 5th and 6th position playoffs. It was estimated that in a do or die game like this, Pakistan would go all out on attack right from the beginning and not worry too much on defence, but surprisingly the team management's decision not to field three main strikers Rehan Butt, Haseem Khan and Shakeel Abbasi in the first 15 minutes of ...
Read Full Post
Pakistan has done it again! Defying the pundits, Pakistan defeated Argentina by two goals to none in their second pool match of the 2012 London Olympics Men's Hockey competition. In a nail-biting match, both teams played fast attacking hockey and made frequent inroads into each other's defences. Pakistan drew first blood 30 minutes into the game, when defender Muhammad Imran scored from a direct penalty corner drag flick. The second goal also came off a penalty corner strike when captain Sohail Abbas' powerful drag flick found the left post in the 44th minute of the second half. Though Pakistani forwards displayed occasional ...
Read Full Post