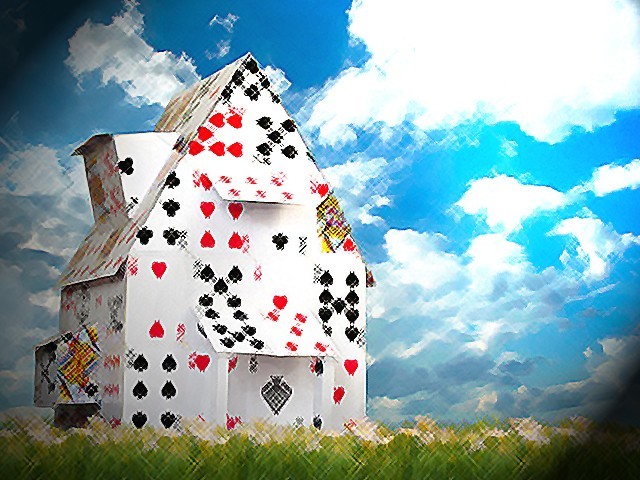 My life was a house of cards, And I always had a foreboding feeling, That it would fall apart. Apart like broken window shards, Or like the pieces of a broken heart, And one day when I had least expected, The cards toppled and I could not help it. I struggled with it and with myself, And in it I found little pleasures. My queens now were further apart, They'd been my gossipers and backbiters, but now they were busy, in making the house. And my jacks were now more lumber-jacks, And not anymore vehement and unyielding fighters, Putting all their energy to gather logs, To assist was now one of their ...
Read Full Post
Time; the constant variable, Time; the very inevitable, Time; which stops for none, Like a tide, Time; no heed for us it glides, Time; which I valued not, Time; about which I forgot, Times on which I was careless, Time which I thought I had, And the very thought made me, Practically fearless. Times at which I was worthless, Heckles, reckless, In my laziness, In my craziness, In a hazed state, In utter distaste, I didn't make haste, And an excess of my time, hence, I laid to waste. In my final testament, however, I must say to endeavour, I killed time, And it returned the favour! Read more by Hassan here or follow him on ...
Read Full Post
Oh, apple orchard of Swat! Are your apples as sweet, Your atmosphere as pungent, As the aroma of apples soon to ripen? Did military boots, Honour your sanctity? Or are you a picture of depravity, As I am now? Are the trees still standing, Steadfast against the horror, Imposed on them, Have they had enough time to blend, To the new environment, Like we humans do? I am sorry, oh, apple orchard, Because I have behaved like I was, Okay with what you have become. But do you know, That I am sane enough? Or is it my insanity, That I would give forever, To roam amongst thy sleepy hollow? And thy fairy tales? Oh, apple orchard in Swat, To me, you are ...
Read Full Post