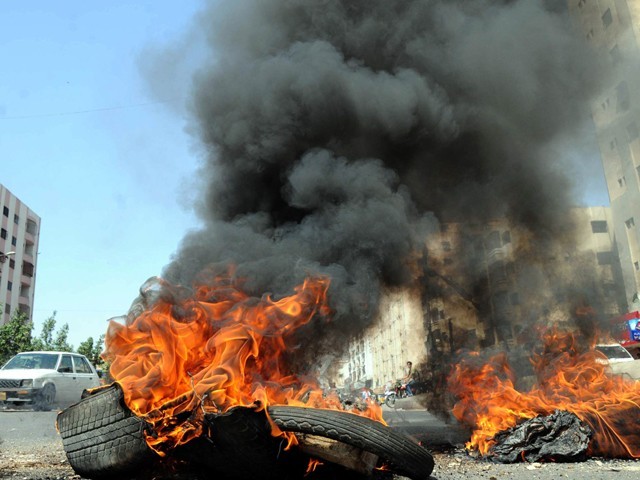 Amidst the violence and turmoil Karachi has witnessed recently, the youth of our nation has not remained silent. Below are the opinions of three teenagers on how they feel about the current situation in Karachi. Natasha Faisal "Four killed as a wave of violence haunts Karachi" read a headline of the nine o'clock news bulletin. I felt terror as the newscaster went on in a monotonous tone. We have formed a shield around ourselves and no matter how many bullets shower over this shield, we stay unscathed, thanking god for the protection he has provided us with. "All the shops will remain closed ...
Read Full Post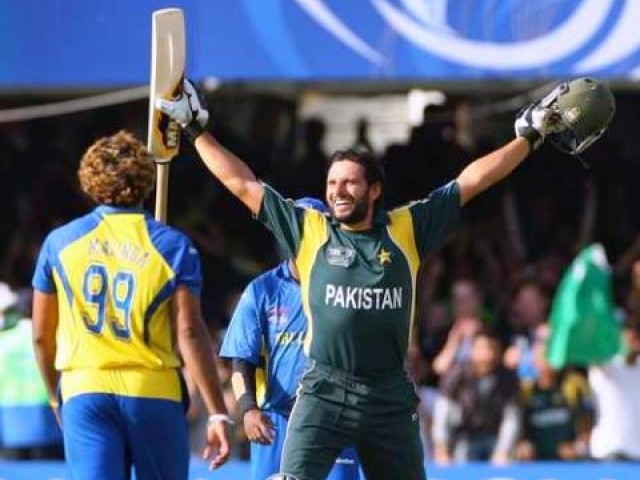 Cricketing giants Pakistan and Sri Lanka face off today in what promises to be an exciting World Cup match at the R Premadasa stadium in Colombo. Pakistan's victory against Kenya in their first World Cup match has given them great confidence and the statistics seem to be in their favour as they take on the formidable Sri Lankans. We asked Tribune bloggers who their favourites are and what they predict will unfold at the crease today: Imran A Khan Pakistan defeated Sri Lanka in their last two encounters on this ground, so Team Green is my pick. Umar Akmal scored his maiden ...
Read Full Post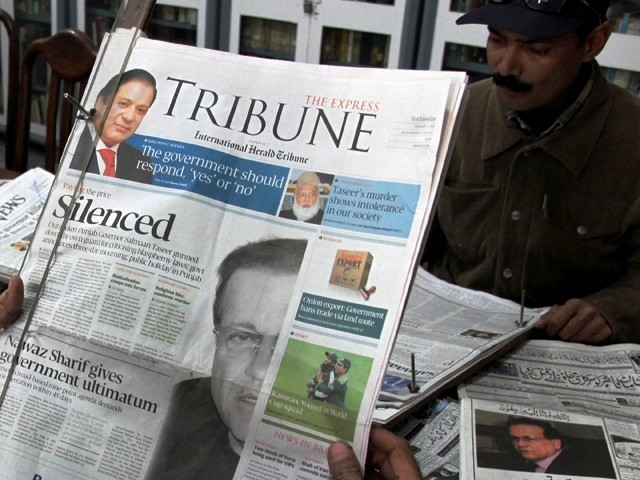 Governor Punjab Salmaan Taseer was assasinated by his own guard, a member of the Elite Force, on January 4, 2011 in Islamabad. The assassin, Malik Mumtaz Qadri surrendered himself after shooting the governor with 26 bullets. Qadri said that he killed Taseer because the PPP leader had termed the blasphemy law a kaala kanoon (black law) and supported Aasia Bibi, a Christian woman sentenced to death under the law. The Express Tribune was inundated with a flood of outrage and grief from bloggers and readers. D Asghar Welcome to 'Pakillistan,' where we kill indiscriminately, anywhere, any place, any time, any way, when it comes to ...
Read Full Post
We all know that resolutions are easier to make than keep but that certainly doesn't stop most of us from making a commitment to change ourselves for the better every new year. Whether your resolution is to lose weight, make a career move, or get a make over all it boils down to one thing – becoming a better person. So put out out that cigarette, get on that treadmill or pick up the phone – make a change in 2011! We asked Tribune bloggers what New Year's resolutions they have made for the upcoming year. Ali Syed My new year ...
Read Full Post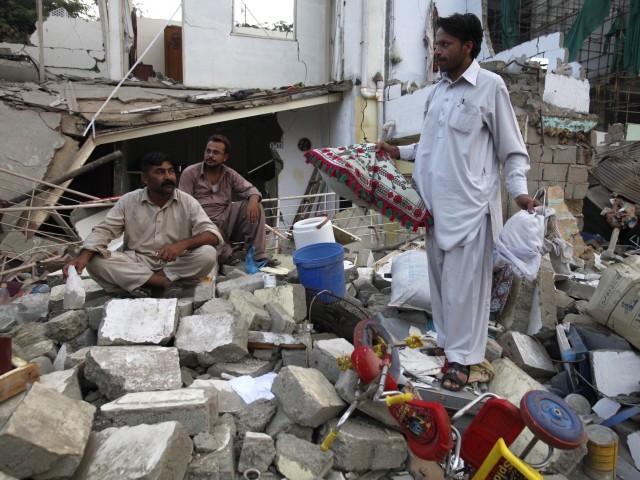 Karachi saw terror once again on Thursday night when a suicide bomber struck an area referred to as the highest security zone in the city, meters away from the Sindh Chief Minister House.The attack on the Sindh police's main investigation agency, the Crime Investigation Department (CID) building, near PIDC killed at least 16 people and injured more than 140. Incidents of terrorism have become a frequent occurrence in Karachi as the menace of militancy continues to spread. We asked Tribune bloggers about their views on rising militancy in the city in the context of the recent attack. Ayesha Umar One can't help wondering ...
Read Full Post
Earlier this week an angry young woman caused a bomb scare that forced a Pakistan bound PIA plane carrying her former boyfriend to land in Stockholm. The man was on his way to get married when his ex called the Canadian police, warning them that he was carrying explosives. According to tabloid Aftonbladet, she did this because she was unhappy with their separation. We asked Tribune bloggers what the worst thing an ex they know has ever done. Anam Ashraf Ali: Once back in high school (when hormones are raging) a girl hacked into her ex-boyfriend's account (who at that time was supposedly double/triple timing ...
Read Full Post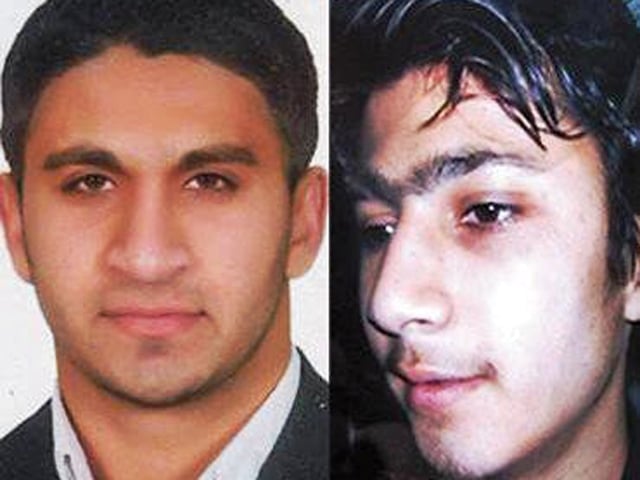 Last week two young brothers,Mughees and Muneeb were lynched by a mob in Sialkot. The incident has been condemned by all quarters. Interior Minister Rehman Malik has called it a national dilemma while the Supreme Court has taken up the issue as well. We asked Tribune bloggers and readers what the Sialkot lynching meant for justice in Pakistan: Ayesha Umar: I've observed and witnessed that the police force works for those who have deep pockets. If you want a police protection buy them. If you want to harass someone through police buy them. Police is at your service if you are ready pay ...
Read Full Post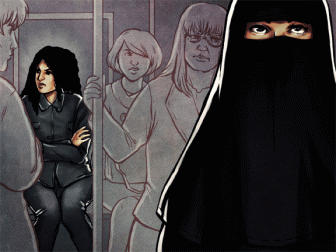 This week Syria banned the full face veil in unversities. France has also declared wearing a burqa or full veil illegal. The new laws have inspired support from some and been condemned by others. We asked Tribune bloggers whether or not the move is justified. Manal Shakir: I don't believe this debate should be taken out of context. People need to keep things in perspective. A veil is a piece of cloth, just like a beard is just facial hair. It does not say Muslim or non-Muslim. It is a physical symbol which portrays what an individual may feel on the ...
Read Full Post