It's that time of the year again. The one in which we start a social media debate about mourning versus sending out New Year greetings. It's Muharram; after all, that's what the sacrifice of Karbala was meant for, wasn't it? Harsh, you say? Well so is reality. Happy Islamic New Year to my Muslim sisters & brothers everywhere..We're gonna party like its 1437 *insert joke here* pic.twitter.com/s5p7PB5cCn — Arsalan Iftikhar™ (@TheMuslimGuy) October 14, 2015 In recent times, well, since the advent of social media, people have taken to their keyboards to voice otherwise offensive views without any fear whatsoever or any inkling of tolerance. Since the ...
Read Full Post
It was our Dilwale Dulhania Le Jayenge (DDLJ) moment. Six single women, in their 20s, boarded the Business Train to Lahore – the first destination of our trip from Karachi to Gilgit-Baltistan (G-B). Karachi Cantt Station. As we settled in to our cabin, we revelled over our triumph of coaxing our parents into saying: "Ja Simran ja, ji le apni zindagi." (Go Simran go, live your life) But we were scared too. After all this was no Euro-rail. The afternoon was bright and sunny, and after taking in the cabin amenities, we were content. The cabin door, with a stable, iron lock and ...
Read Full Post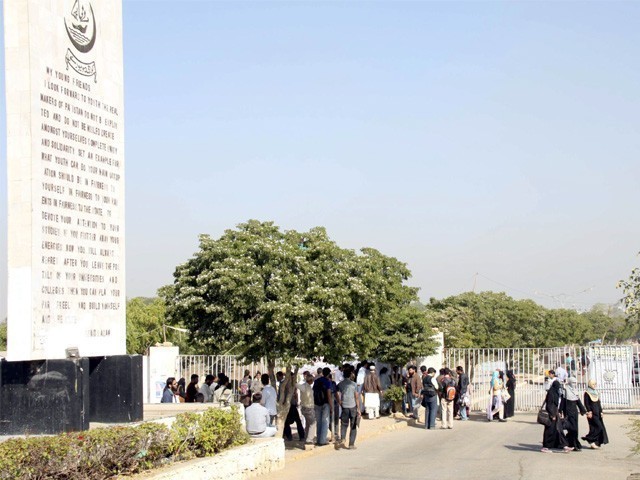 Karachi University (KU) is to Karachi what Karachi is to Pakistan. I was the first member of my family to attend KU for a Bachelors degree and even after completing four years at the institution, I still get concerned queries from people wanting to know how I survived. It seems strange to me that KU appears like such a distant and uncharted territory to those who have never studied there; it is as if people from KU are aliens! Hence, I thought that I would shed some light on this mini universe for those who have never been here and ...
Read Full Post
Women cursed as they inadvertently poked each others' flesh while making way for a new passenger. The new middle-aged commuter was equally vocal about her frustrations as her feet forced their way on the footboard. With half her body suspended in air, she was finally heading home after an hour long wait. This is a scene you witness almost every other day if you belong to the 99% of Pakistani nation. Cars and motorcycles pass by commuters quickly, while they wait for the multi-coloured buses to appear on the horizon. Each soul at the bus stop hopes the approaching bus sports ...
Read Full Post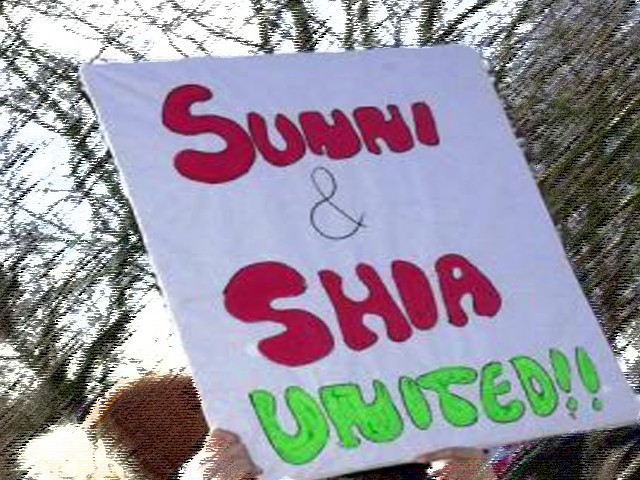 An eerie feeling of terror began to linger as we observed the changes all around. Containers placed as road blocks, more black and brown uniforms visible and sudden emergence of hatred filled graffiti by banned militant outfits. All of this heralded that the month of Muharram was here. The moon was sighted, and the congregations began. Check-posts, metal detectors and guns filled the city. An explosion occurred in one of the congregations, and things became even darker. There is fear and anxiety; someone is out there to get us, someone from the 'others'. The news coverage talks about more ammunition and suicide attackers being caught ...
Read Full Post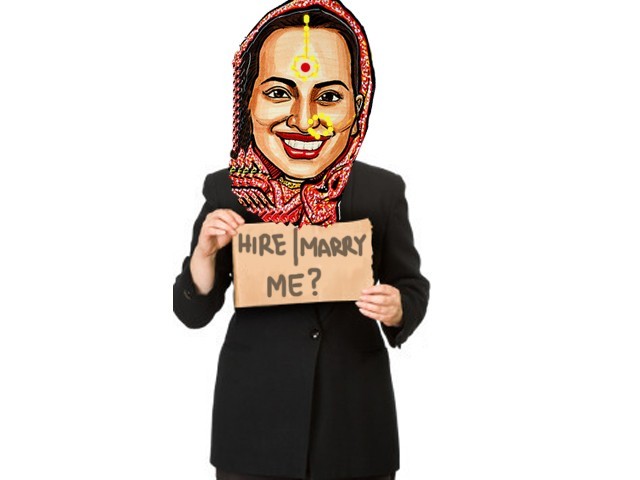 As I entered my senior year of university, the dreaded dilemma of career versus marriage finally presented itself to me. Fraught with uncertainty at both ends, I struggled to keep all doors open. Take it from me, juggling between the job interviews and larkay walay visits is a mission and a half! Going through enough of the two experiences to make one feel worthless, I came to realise that both of these activities are more similar to each other than they are different. Here are a few things you will find strikingly common between the two, so if you can master the skills of either one, ...
Read Full Post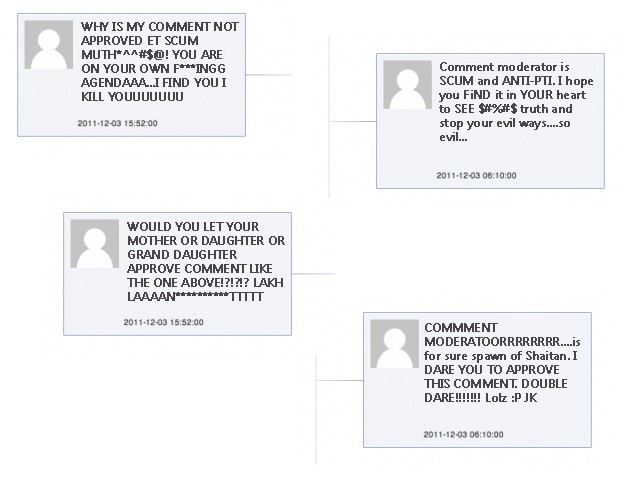 It's 5:00pm. As people sign off from work and head on to meet their friends and family, I switch on the computer and log in to The Express Tribune comments dashboard. My work has just begun. As cyber space gets ever more populated, you find words, more words and more words floating about. Everyone has something to say; gossip to share; an opinion to express; or just simply babble for sake of babble. It is no different on news websites my friends – you come across a similar craze of words there too. As soon as a story is published on ...
Read Full Post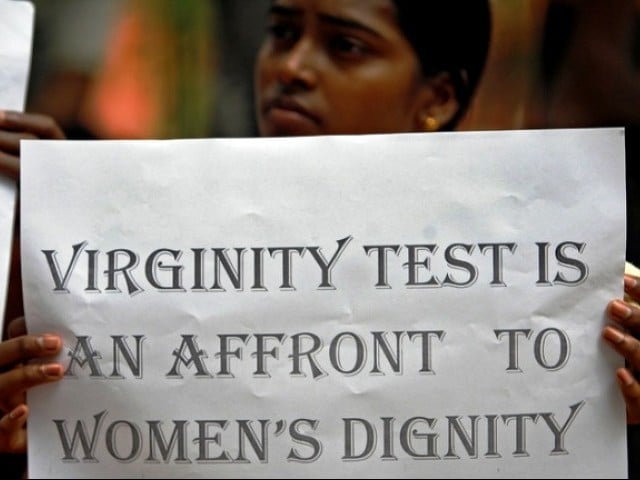 Marriage is one issue that just never loses its appeal as a topic for family discussions, social forums, religious seminars and even news stories. This is one decision in life which is heavily loaded with expectations – mostly on the woman's side. A few days ago, I came across a news story about Iraqi women facing court ordered virginity tests and thought to myself; what else will these misogynistic societies come up with next? Muslim countries appear to be overly obsessed with relations pertaining to the opposite sex and we regularly come across horror stories where naive youth gets killed in ...
Read Full Post