There is a bazaar in Taxali Gate called Heera Mandi. A few decades ago this place was famous for dancing and music. People used to go here for a visual and musical treat. Beautiful girls (kanjiries) used to sit in stall shaped balconies, called kothas, and ply their trade, the oldest profession in the world. The place was perhaps even more famous for singing and dancing. However, slowly the aesthetic pursuit became less arty and more tarty. The area became the centre of prostitution in Lahore. Most people have the misconception that the Diamond Market got its because of the beautiful girls who worked ...
Read Full Post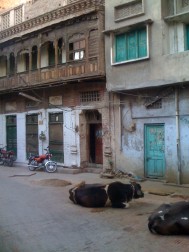 I do not feel very proud as I tell you about Akbari gate, it is more of a junkyard than a cultural heritage site. When you walk through this gate it feels like you have descended to some level of hell. The air is filled with dust and the odour of animal waste has permeated to even the edibles sold here. Surprisingly, people manage to live here. They conduct business very proudly, contributing to the increasingly vast garbage heaps in the area. There are no traces of monuments and our old heritage; all that is left is a materialistic mess of the greed of humanity. There is little sign of the gate named after Mughal emperor Jalaludin Muhammad ...
Read Full Post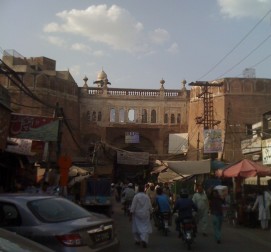 Let me be your guide to the walled city. I will walk with you to the narrow lanes of Lohari Gate through Lahore, the city I was born in. When I was a child I used to read the history of this ancient city.  I have read countless stories about invasions and renovations on its historic soil. My imagination ran wild, inspired by tales my grandparents would tell me. When I was a 10-years-old boy I would have visions of the what the walled city must have been like. Walking towards the gate, we are surrounded by the Lahori bazaar. You can see outstanding ancient architecture, wooden balconies, beautiful carving on doors ...
Read Full Post