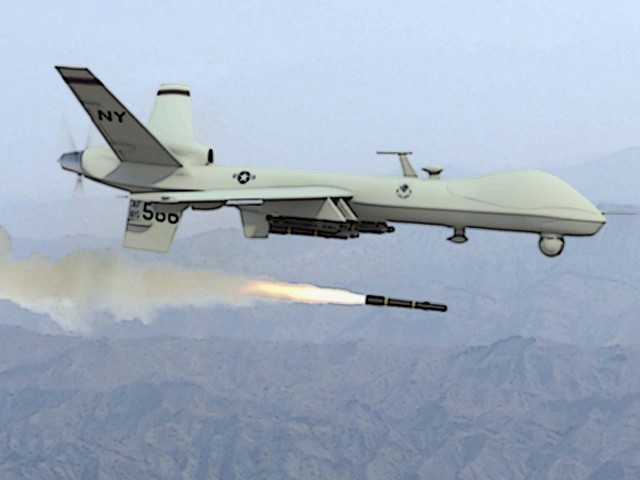 Last week saw a lot of flurried comments once again condemning US drone strikes in Pakistan. Chief of Army Staff (COAS) General Raheel Sharif in a meeting with United States Ambassador to Pakistan, David Hale, on May 25, 2016, expressed concerns over the US drone strike in Balochistan on May 23rd in which Afghan Taliban chief Mullah Akhtar Mansoor was reportedly killed.    Prime Minister Nawaz Sharif had criticised the US drone strikes earlier, describing them as a violation of Pakistan's sovereignty. In an adjournment motion submitted by Pakistan People's Party (PPP) spokesman Senator Farhatullah Babar to the Senate, he said the issue would alter the security calculus ...
Read Full Post
A former CIA official, Kevin Hulbert, recently wrote in his blog for The Cipher Brief, that Pakistan is probably the most dangerous country of the world as it is ripe with threats of terrorism, a failing economy and the fastest growing nuclear arsenal. Once again, sadly, this nation has been put on the map for the most ominous things. Hulbert says, quite dramatically: "The spectre of the sixth largest country in the world being a failed state is a hypothetical catastrophe that would unleash a world of unintended consequences." Country profiles by organisations such as BBC and HRW have named Pakistan as one of the world's deadliest countries for ...
Read Full Post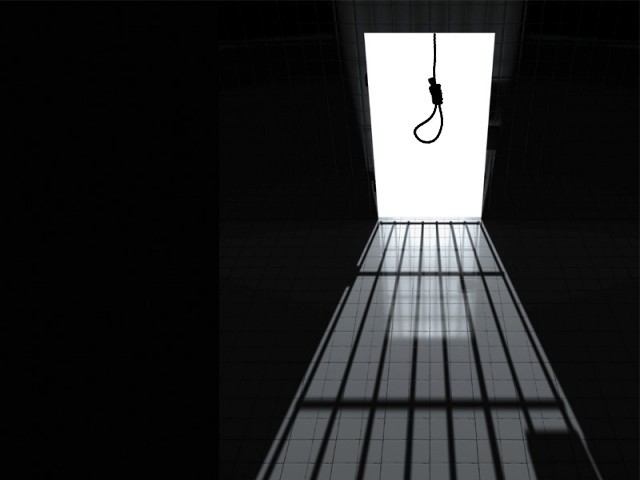 Pakistan ranks sixth in the total number of people it executes after China, Iran, Saudi Arabia, Iraq and the United States. According to Amnesty International estimates, there are more than 8,500 prisoners on death row in Pakistan. The only legal method of killing a condemned prisoner is hanging them till their neck breaks.  According to the International Commission of Jurists, Pakistan is 'part of a dwindling minority among states which have retained the death penalty and carry out executions'. However, Prime Minister Nawaz Sharif's policy on the execution of death sentences is still at best – unclear. An order issued by former president Asif Ali ...
Read Full Post
It was recently reported in The Guardian that during a public execution in Iran, 20-year-old Balal, who was convicted of killing his 18-year-old friend Abdollah Hosseinzadeh, had the noose around his neck when Abdollah's mother stormed up to him, slapped him and then forgave him for murdering her son, halting the execution and saving his life. Photo: AFP Photo: Reuters As quoted by The Guardian, Balal's mother hugged the grieving mother of the man her son had killed. The two women sobbed in each other's arms – one because she had lost her son, the other because hers had ...
Read Full Post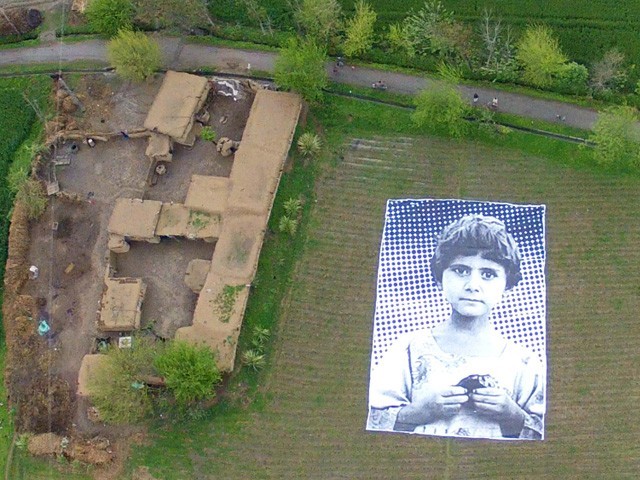 Recently, a charity organisation in the UK by the name of Reprieve, along with the Foundation for Fundamental Rights (FFR), helped a group of artists install a giant portrait of a child victim of a US drone strike in Khyber Pakhtunkhwa (K-P), using French artist JR's 'Inside Out' movement. Since humans seem like 'bugs' when viewed by drone operators, and like bugs, they are mercilessly crushed by drone strikes, the idea behind this initiative labelled 'Not a Bug Splat' was that it would arouse empathy and humanity in drone operators when they spot the face of a child. Source: NotABugSplat It is quite heart-rending ...
Read Full Post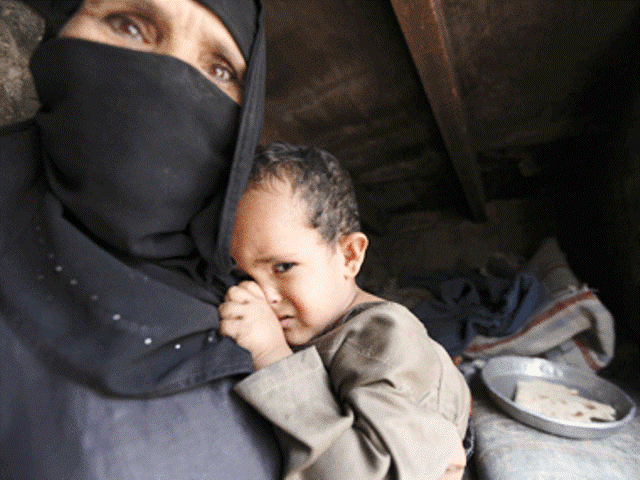 Yesterday, Senator Lindsay Graham, made the following remark: "We've killed 4,700." "Sometimes you hit innocent people, and I hate that, but we're at war, and we've taken out some very senior members of al Qaeda." And in this swift statement, all the damage caused and all the lives destroyed by drone strikes have been justified – just because Senator Lindsay "hates" it. A huge number of civilian victims of the US drone attacks in Waziristan still remain silhouettes to euphemisms like 'collateral damage'. Their voices are muted under the constant humming of US drones circling their villages causing constant fear and immense psychological damage. They are ...
Read Full Post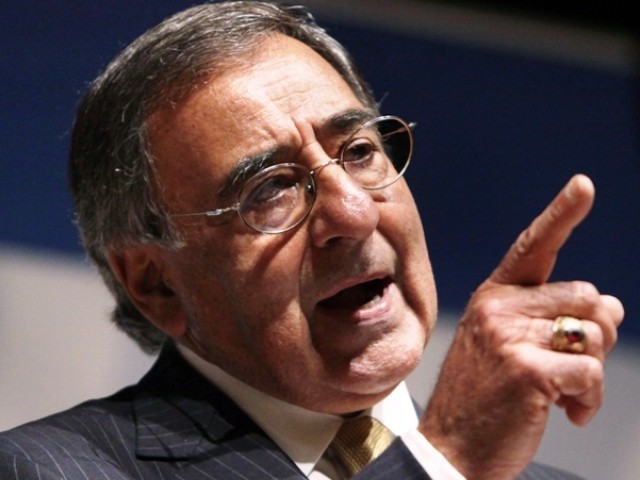 The US government continues to remain predictable  and resort to its usual clichés. Yesterday, the Pakistani state was asked to  "move on". No, Defence Secretary Panetta, we were not asking for closure after a cheerless  breakup, rather, demanding some much needed accountability for the killing of our armed forces which was reasonably against all precepts of international law. Defence Secretary Leon Panetta, has  nonetheless, predictably but unacceptably, all but ruled out an apology over an air strike last year that killed 24 Pakistani soldiers and badly set back efforts to improve US-Pakistani ties. The North Atlantic Treaty Organisation (Nato) airstrike that ...
Read Full Post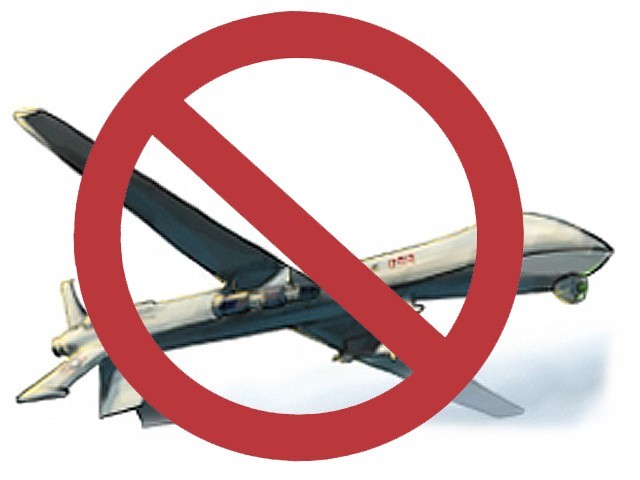 When people ask me what I do for a living, I tell them that I work for a local charity representing civilian victims of drone attacks in Waziristan. When I tell them this, the reaction, even amidst fairly educated people, convinces me that there is a lot still to be explained about US-led drone strikes in Pakistan. There have been more than 342 drone attacks that have claimed over 3,000 lives in Pakistan. While missiles still fall from the sky and many are in favour of them, 3,000 is a huge number. In this post I would like to respond to Pirzada Hasaan ...
Read Full Post