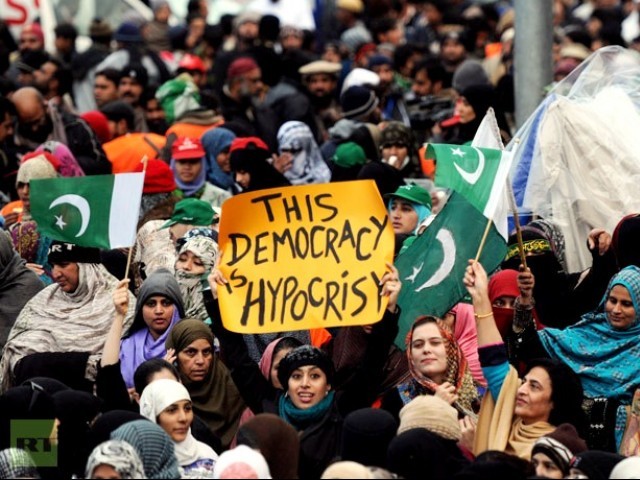 An influential clan of Ghotki has left Party A for Party B. Sons of a governor have decided to join Party C. Meanwhile, the swashbuckling chief of a youth-centred party claimed last November that he only needed youngsters, not big-shot politicians, in his party. That was after he had welcomed a battalion of such politicians during the course of a few months. Welcome to election season in Pakistan! The season when major political parties auction tickets for electoral seats to the highest bidder. Individuals and heads of parties negotiate the price of the former joining the latter, in terms of the number ...
Read Full Post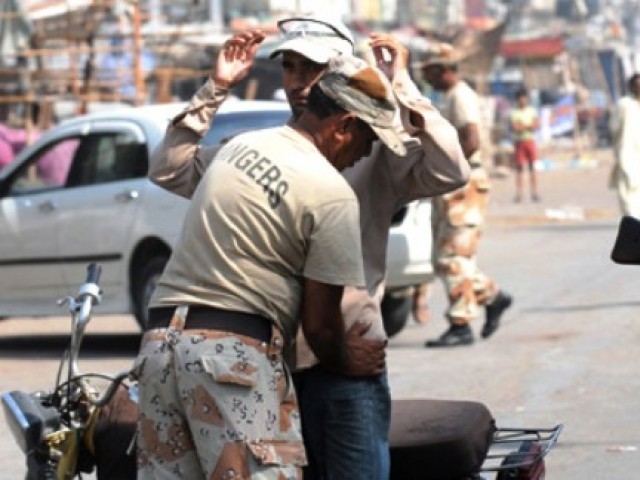 On the eve of Muharram, a colleague and I were on our way home in a company car. We had just passed a bakery in Gulistan-e-Jauhar, Karachi when we noticed multiple security vehicles parked along the side of the road. About 10 officers were randomly motioning vehicles to pull over. It never crossed my mind that they would stop our vehicle as we were not speeding or breaking any other law that I was aware of. Our vehicle also bore, quite distinctly, the name of our media organisation. But then one policeman directed us to pull over and exit the ...
Read Full Post
Last week, major media outlets reported that the Obama administration was considering designating the Haqqani network a "terrorist organisation". The New York Times, meanwhile, pointed out that the United States was considering the decision's impact on its relationship with Pakistan. The article added that "such a move would seem to bring Pakistan a step closer to being designated as a state sponsor of terrorism". Let's address the issue of Pakistan being declared a "state sponsor of terrorism". On the list of terrorist organisations available on the US State Department's website are familiar names like Lashkar-e-Jhangvi (LeJ), Lashkar-e-Taiba (LeT), Jaish-e-Mohammad, Harkatul Mujahideen, Jundallah and ...
Read Full Post
The Tehreek-e-Taliban Pakistan (TTP) claimed responsibility for two well-publicised attacks in the country on Thursday, August 16. The first involved the well-planned attack on the Pakistan Air Force base in Kamra, where nine militants engaged security forces for nearly an hour before they were brought down. In the other incident, militants stopped several buses travelling from Rawalpindi to Gilgit in Mansehra and ordered 19 members of the Shia community to disembark. They were killed at point-blank range. Then, as I wrote this column, I heard channels blaring news about a blast near Safari Park in Karachi, just as a bus ...
Read Full Post
Moody's, one of the three biggest ratings agencies in the US, recently sent Pakistan's credit rating one grade lower into 'junk' territory. That is the lowest rating ever bestowed on Pakistan's sovereign debt. For a relative comparison, Moody's ranks India's government-issued debt six spots above Pakistan's, while Bangladesh's debt is three spots higher than ours. However, I'd like to make a bow to the optimistic people in our country who insist that we have what it takes to be 'self-sufficient' and say that our credit rating is still above that of Greece's. That's right. The eurozone's bane of existence was ...
Read Full Post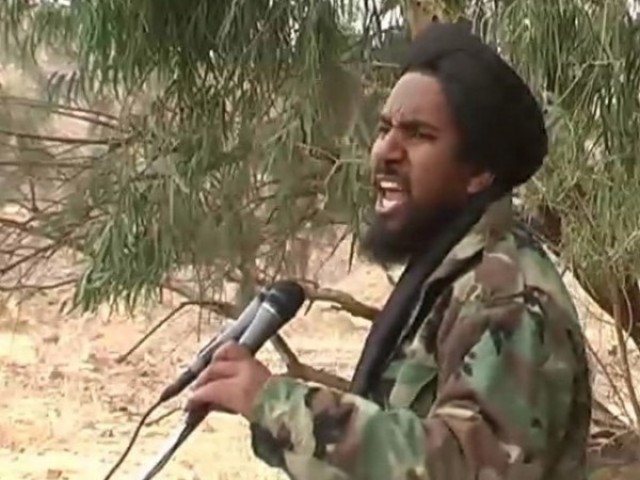 The second in command of al Qaeda, Abu Yahya al Libi, was reportedly killed in a drone strike in North Waziristan on June 4. The Obama Administration has already hailed al Libi's death as another significant milestone in the drive to root out terrorists from their safe havens in Pakistan. Meanwhile, our Foreign Office has again let the US authorities know that the drone strikes violate our country's sovereignty. At this point, I think it would be worthwhile if we asked ourselves why the US resorted to using these Predator drones in the first place. The Americans claim that they have broken ...
Read Full Post