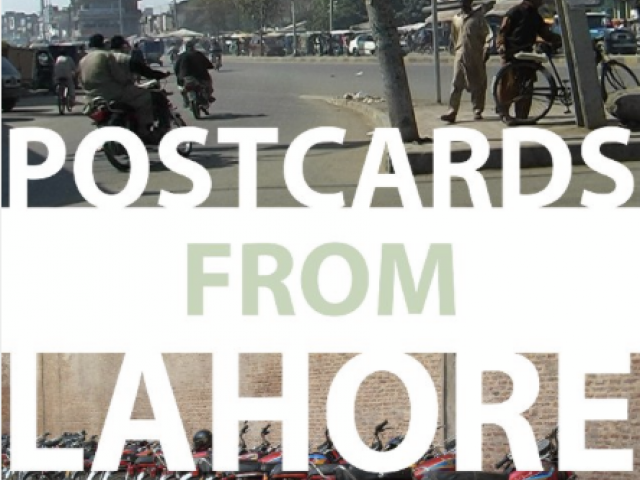 "Lahore. The second largest city in Pakistan; the fifth largest city in South Asia and the 26th largest city in the world but more than that though, this is the place of my parents' birth and the place they now live in. I lived here only once, as a seven-year old, now at the age of 24, I've finally got another chance to visit the place of my origins, and recreate the early mementos of my childhood trip: my postcards from Lahore." And so begins the British-Asian and London-based filmmaker and comedian Aatif Nawaz's documentary-film, 'Postcards from Lahore', that has ...
Read Full Post
The people of Pakistan have finally spoken and Pakistan Muslim League-Nawaz (PML-N) has won by a landslide. Supporters of this party are undoubtedly elated; they might not have been as expressive in declarations of their support but they certainly have been demonstrative of their support through the ballot. I voted for PML-N because I felt it satisfactorily addressed the list of pressing matters that I personally prioritise for Pakistan: 1) PML-N respects democracy The acute civil-military imbalance that characterises Pakistan's power disequilibrium is an issue that I view as pressing; it also offshoots several other troubles in the country. It demands rectification ...
Read Full Post
In an age and country where material and financial resources reign supreme in most aspects of existence and the masses strive to barely fulfil the basic necessities of life, the heart-warming story of Zarmeen is truly uplifting for spirits.  This young girl has been given a chance to earn a full scholarship for studying much to the joy of her father who is a guard at the Lahore University of Management Sciences (Lums) itself!  "Finally there was a letter from Lums which said that my daughter had been selected for the National Outreach Programme (NOP)," related a beaming Akhtar about his daughter. Other than a poor girl getting the ...
Read Full Post
Since the last few years, the arrival of the holy month brings with it the ignition of a debate on social media in Pakistan. At the centre of this is the dispute over how to pronounce the name of this month; should we use the Urdu word 'Ramzan' or the Arabic word 'Ramadan'? Here are a few tweets regarding this matter: Beena Sarwar: @beenasarwar You can call the holy month what you want. I'll use Ramzan, rather than the corporatised, commercialised, Arabised, westernised Ramadan. Fazeelat Aslam: @FazeelatAslam If you're Pakistani say Ramzan. If you enjoy continuing Zia's mission and being a lemming, please say Ramadan. #lemmings AM: @delhisultan Today we ...
Read Full Post
Two years ago, a ban on Facebook was enforced in Pakistan. Yesterday, Twitter was blocked by the Pakistan Telecommunication Authority. Do you see a pattern here? The reason for this ban – which was lifted within a day by Prime Minister Gilani was that it was against the 'promotion and encouragement to participate in blasphemous contests' through Twitter. Here's my first argument: if such contests are being held by some people around the world, how exactly will Pakistan's suspension of Twitter stop the practice? How does barring people from any site accomplish anything, leave alone the discontinuation of the allegedly 'offensive' content? Coming to my ...
Read Full Post