"This is not the right field for a woman", he said, with an impudence that seemed at odds with his otherwise timid appearance. He offered his two cents, "advice" he called it, as if delivered with nothing but my best interest in mind. "Why don't you go into TV or reporting?" Being a woman, with any kind of unique ambition in Pakistan, comes with the stigma of rebellion. Women, however, are no longer choosing their occupational roles based on societal expectations. There are now female taxi-drivers, camera operators, police force employees and photojournalists — and while this shows the progress the country ...
Read Full Post
Qadri is no hero, though in the manner that he swept in and out with thousands on his side, one wonders where he hides his red cape. One also wonders about the source of that unswerving confidence. Anyone would agree that his arrival was anti-climactic – where was he when the nation was crippled without electricity and gas, when food became entirely unaffordable and when democracy was beginning to feel like the wrong choice? What has prompted his untimely bulletproof 'revolution' now, just two months ahead of elections? Surely, he could have stepped in when the election commission was being ...
Read Full Post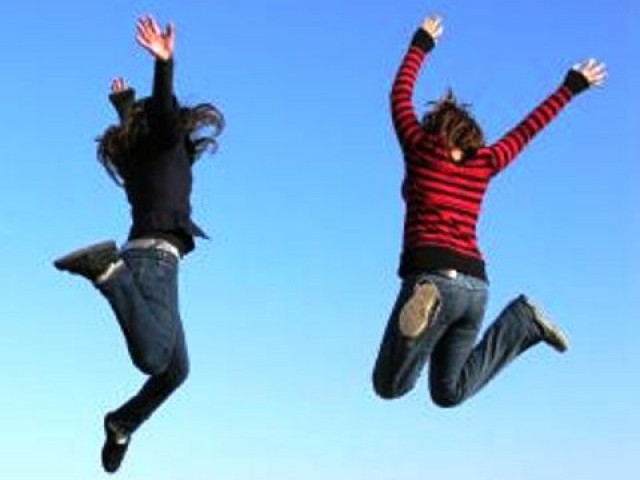 A year short of a quarter-life crisis, I can't help but wonder if our increasing awareness of happiness and therefore, unhappiness has slowed us down as individuals. Agreeably, most of our unhappiness stems from our own inaction, which we then attribute to a kind of failure. It seems that we are all unfulfilled in some way or the other but an awareness of this failure, more so, the fear of failing itself, has made us complacent and self-pitying. I often find myself in this web of doubt that tangles ambition, ingrained values and societal pressures. For instance, each time someone asks me ...
Read Full Post
Malala Yousufzai is an embodiment of the kind of hope and resilience that we have invested in our youth. News of the attempt on her life caught up with us in a sickening wave of realisation that our leniency towards lurking extremist elements has allowed them to poison the essence of who we are as a nation and what we once stood for. The 14-year-old child took two bullets in broad daylight for taking a stance against the Taliban — a militia that has, over the years, strived to curb female education. While, according to sources, her condition has been stable ...
Read Full Post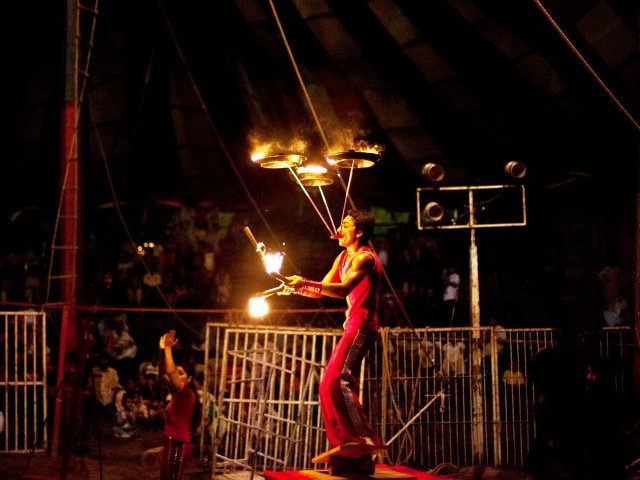 Mounting security concerns in recent years have meant fewer opportunities for citizens to leave their homes without fear and festivals that were once a part of Islamabad's culture have been far and few for these reasons. A few winters ago, a traveling circus came to the capital, bringing with it some comic relief and affordable entertainment.  Here are the most memorable moments: A vendor lures customers to his gol-gappa stall at the Saanwan Mela. A young female acrobat is seen elevated in the air during an act. A girl watches in rapt attention as the circus performances commence. A lion parades lazily around a ...
Read Full Post
Youth and change seem to be unsettling buzzwords in Pakistan's political vocabulary amidst the pre-election rhetoric this year. With 63 per cent of its population under 25 years of age, the youth of Pakistan is undeniably the harbinger of this country's future. But have we prepared our children to bring the change we constantly seek from our leaders? Last night, on a routine drive home from work, I spotted a car with a group of teenage boys perched on the panes of rolled-down car windows, slowly cruising at a busy junction near a bustling market in Islamabad. For a split ...
Read Full Post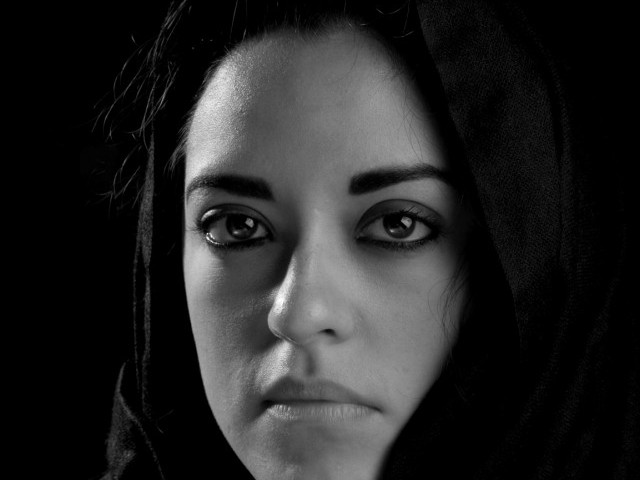 Do you have to wear a burqa when you are at home? It was a legitimate question, coming from peers, sometimes professors and occasionally even friends while I was in college in the United States. It wasn't the innocence of the question itself, but rather the oppressive perception that followed which encouraged me to use my lens in order to express the complexity of being a woman in a country like Pakistan. I wanted to say no, that while some women were painted black head-to-toe, some draped a casual chaddar (shawl) on their heads, some roamed in jeans, while others went to underground ...
Read Full Post